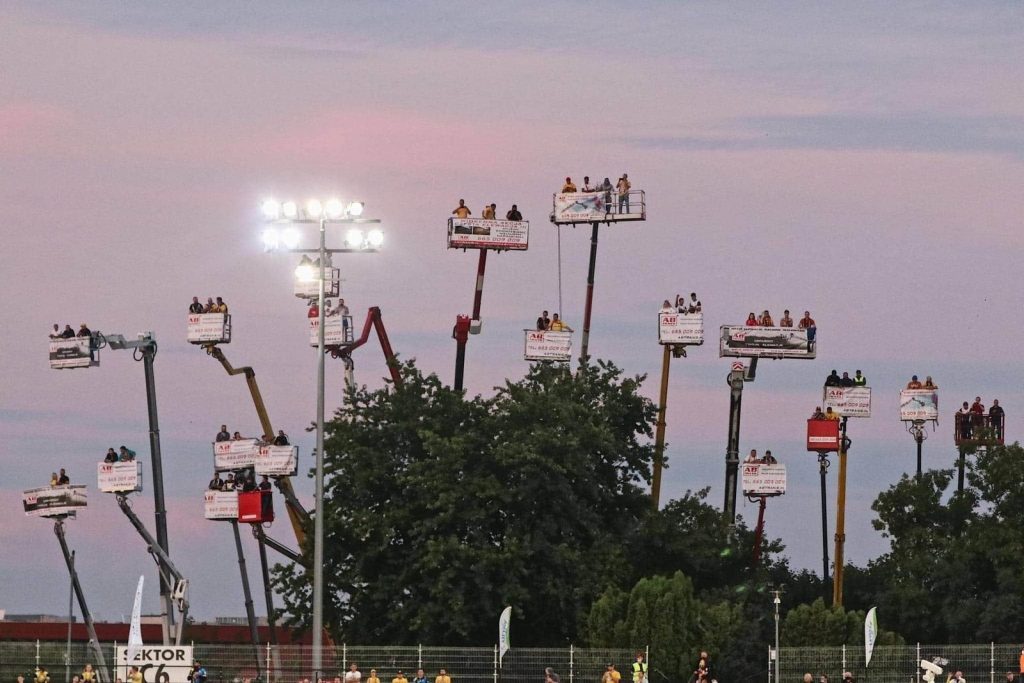 Coronavirus has not only put a halt on sporting activities but has made it difficult for the fans to watch the ongoing sporting events. As experts have said in the past, where there is a problem, invention and creativity is up for grabs.
Because of the current pandemic, the crowd in stands needs to be restricted. However, Fans of the Motor Lublin rented out 21 cranes to see their team face off against GKM Grudziaz. A true-hearted sporting spectacle which is beyond words or you may also say it 'a true emotion to the sport.'
Having a capacity of seating 13,000 spectators in the racecourse, just about a quarter of those were up for sale. However, the disappointed fans turned on their brain cells to have a glance of their team in action. On each crane at least 2 personnel could be seen chanting for their team.
Sports Centre reaction
Sport Centre ESPN even tweeted about the same using their handle. "What crazy thing did you do to see your team? In Poland, the national team championship of these bikes causes madness. As stadiums cannot occupy more than 25% of their capacity, fans of the Mecz Motor Lublin rented 18 cranes to see their racers." the tweet wrote.
Also Read Fans allowed for sports events in England from next week