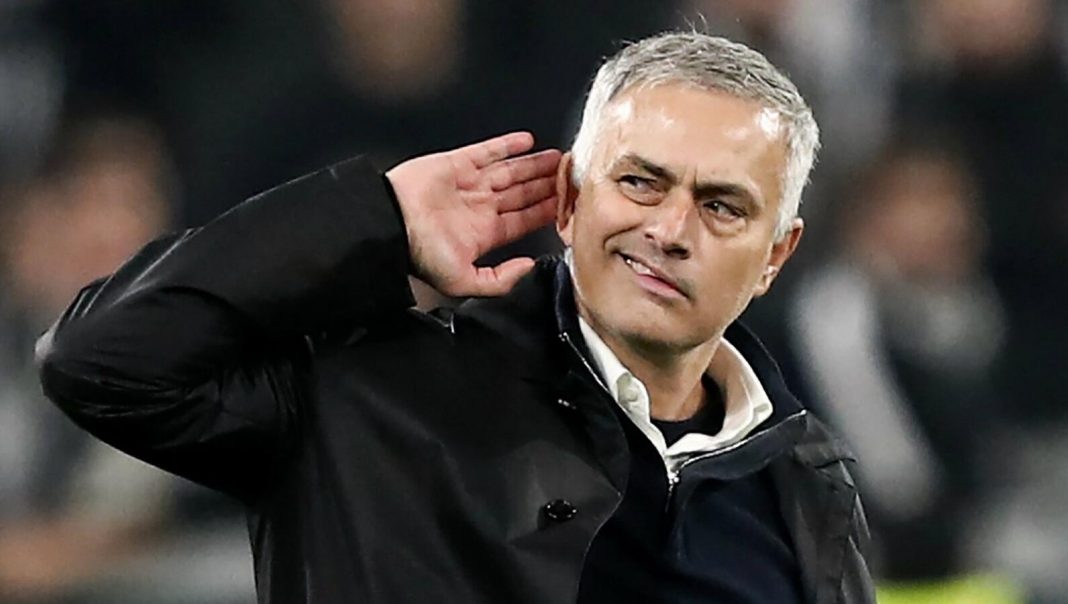 Jose Mourinho has hit out at his critrics in an exclusive interview with Tottenham's official sponsors AIA. Mourinho was widely criticised after Tottenham failed to protect a 2-0 lead from the first leg into the second leg in the Round of 16 tie in the Europa league.
Spurs are down in sixth in the Premier League and out of Europe, while their pragmatic style of play has also been the source of scrutiny. When Mourinho was announced as the Tottenham manager, people expected Spurs to win trophies but their only realistic chance of winning a trophy would come on 26th April against Manchester City in the Carabao Cup final.
Jose Mourinho is the most successful Premier league manager currently with 3 titles to his name
However Tottenham boss Jose Mourinho said he had learnt to turn a deaf ear to the criticism of his coaching methods and that he remains "one of the most important managers" in the game.
"I don't think anybody is going to discuss rocket science with the guys from Nasa, with everybody around the world," Tottenham's manager said at a virtual Game on with Mourinho event organised by the club's sponsor AIA.
"They think they can discuss football with one of the most important managers in the game. That's the beauty of football. I got used to it. I appreciate that. So that's fine for me."
Mourinho has developed an army of fans around the world, known as Mourinistas, who attach themselves to whatever club he is at. He says that support motivates him to be the best he can.
"Honestly I get my strength from myself but mainly from the people that I love and the people who I know they love me, even if many of them I don't know them, I haven't met them," he said.
"I used to call them the Mourinistas, because in Portugal we use 'ista' in the end of the name of the club that we love, to express the support. For example if you are from Porto you say Portista, if you are from Benfica you say Benficista and if you are from Mourinho you say Mourinista. I have so many Mourinistas around the world that I play for them."
Jose Mourinho has been a serial winner in all of his clubs, winning the Champions league with both Inter and Porto and has won domestic titles with Chelsea, Real Madrid, Inter Milan and Chelsea.
Also Read : Henderson a doubt for the Euros this year, reveals coach Southgate