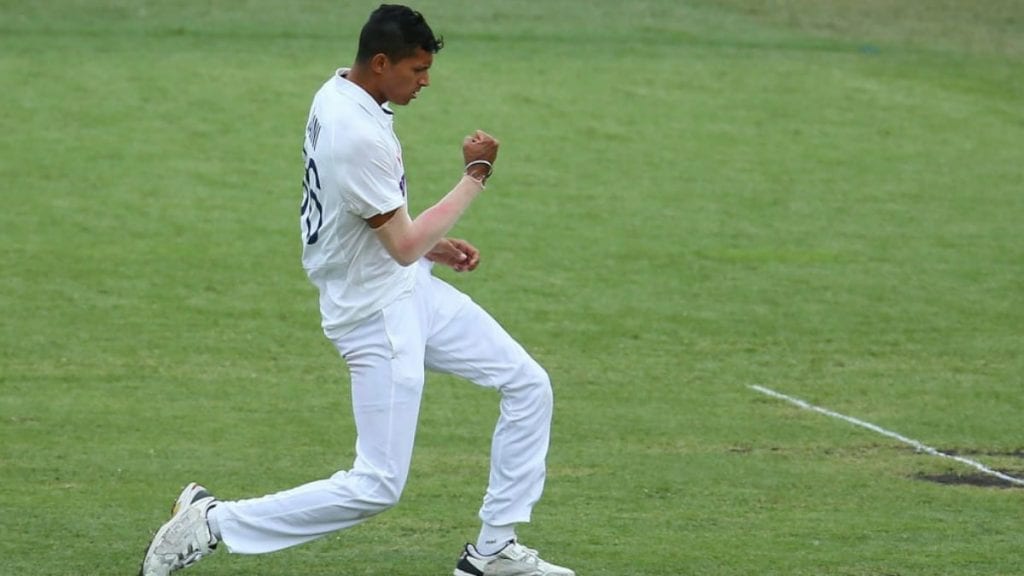 Navdeep Saini's rise from a promising domestic player to an international player has been remarkable. Starting off quite late in his career at the Syed Mushtaq Ali Trophy in 2015-16, Saini made a name for himself as an express fast bowler who can be counted upon to take wickets. His further performances in the 2017-18 Ranji Trophy and 2018-19 Vijay Hazare Trophy brought him further acclaim.
His domestic performances led to him being picked in the Indian Premier League (IPL) by the Delhi Daredevils before being acquired by the Royal Challengers Bangalore in 2018 where he is still an integral part of the squad. From 2019 to 2021, Saini also went on to make his debut in all three formats of the game for India and although he hasn't particularly been impressive so far, he is definitely capable of producing match-winning performances in the future.
Navdeep Saini's comment on Sreesanth and Brett Lee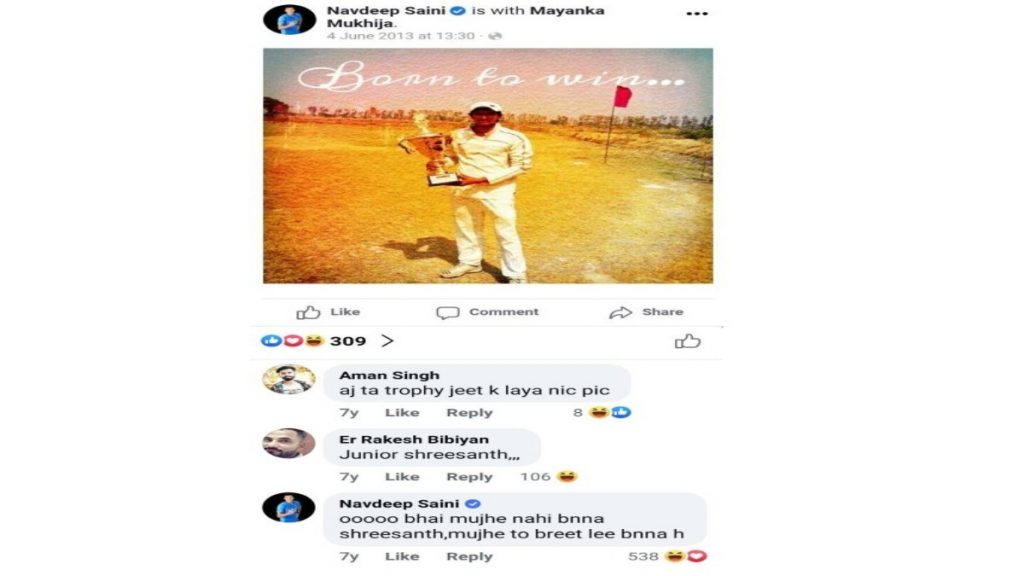 Celebrities including cricketers are never out of the public eye and hence, every movement made on social media is always observed and under scrutiny. The same applies for past posts or comments as well. Saini found that out when his old Facebook comments on S Sreesanth have been going viral on social media now.
In a post by Saini in 2013, he is seen posing with a trophy. One of his friends' comments read, "Junior Shreesanth (sic)" to which the pacer has replied saying, "oooo bhai mujhe bahi bnna shreesanth, mujhe to breet lee bnna h (sic)" (Translation: Bro, I don't want to be junior Sreesanth. I want to be like Brett Lee)
It is noteworthy that the timing of the post coincides with the time Sreesanth was found guilty of spot fixing and arrested.
Also Read: India vs England 2021: Michael Vaughan takes a dig at Ahmedabad pitch for fourth Test