WWE Superstar Murphy recently returned to WWE Smackdown after a brief break. It was reported that WWE had no storylines for Murphy, which prevented him from getting any airtime on WWE TV.
Murphy was last seen in a storyline with Seth Rollins and the Mysterio family. Towards the end of the storyline, a romantic angle was established between Murphy and Aalyah Mysterio. But, Murphy recently took to Instagram to individually shame each member of the Mysterio family. He stated the ways in which the Mysterios used him.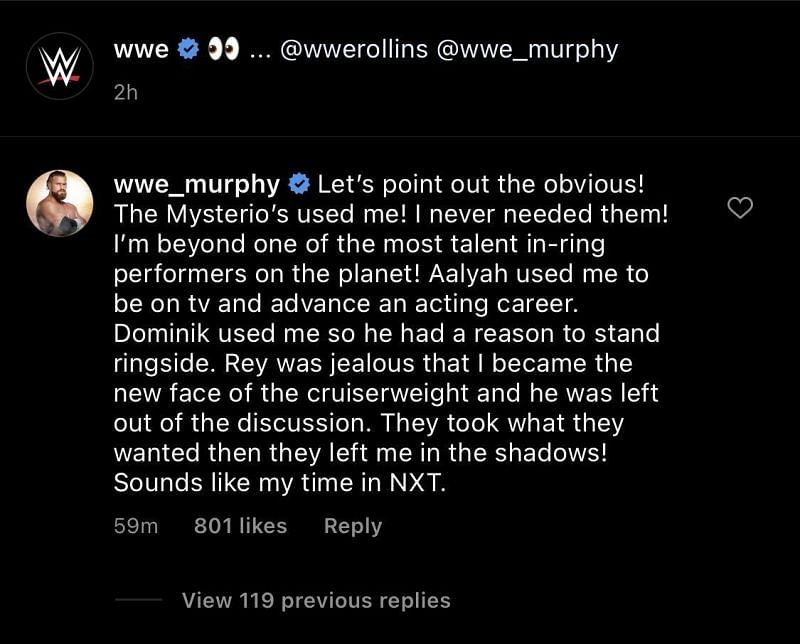 WWE recently posted a photo on their official Instagram handle. The former Cruiserweight Champion clearly stated in response to the post that he never needed the Mysterio family. He went as far as claiming that Aalyah used him to further her acting career.
Murphy was involved in a long storyline with the Mysterio family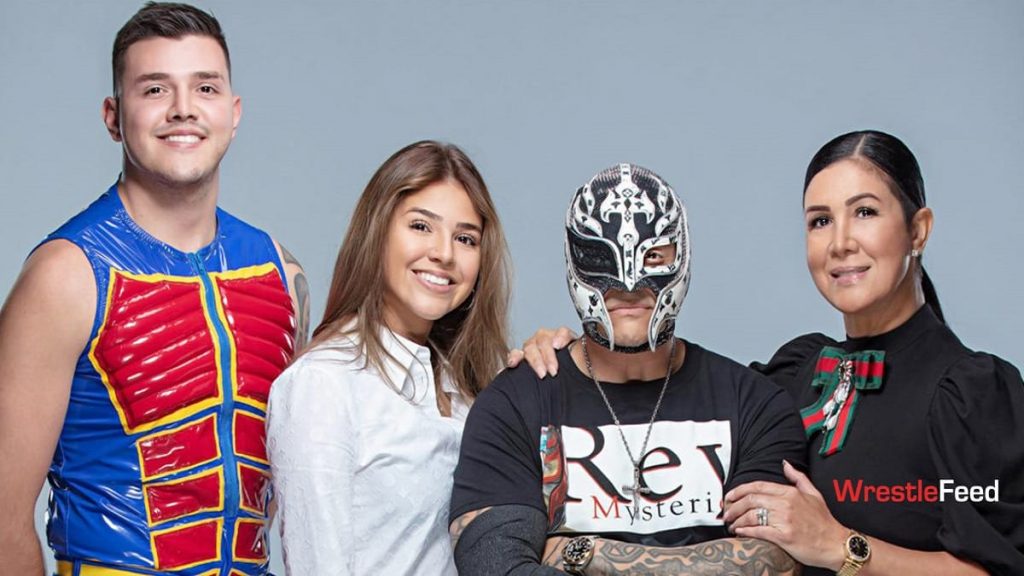 Seth Rollins and his disciple, Murphy, started a feud with Rey and Dominik Mysterio in May 2020. The feud involved numerous tag team matches. But soon the whole Mysterio family got involved in the storyline.
Murphy and Aalyah grew close to each other. But Rey and Dominik disapproved of the relationship. Murphy finally turned face and won the support of the Mysterio family. Soon Murphy and Aalyah were taken off WWE TV. On his recent appearance, Murphy seemed to revert to his role of Rollins' disciple.
Also Read: WWE teases Finn Balor's next opponent