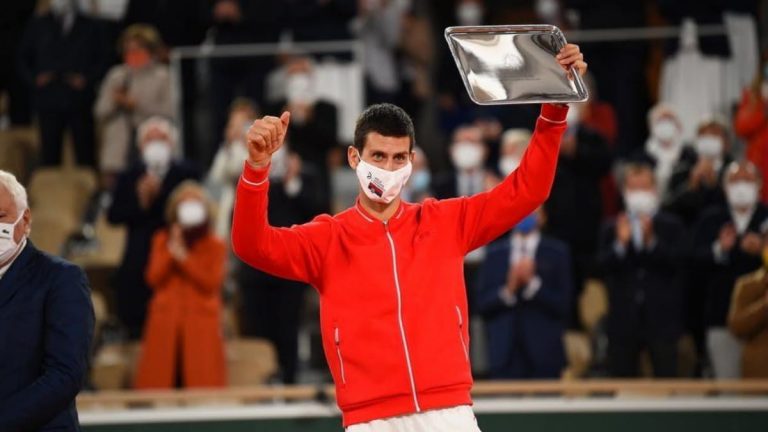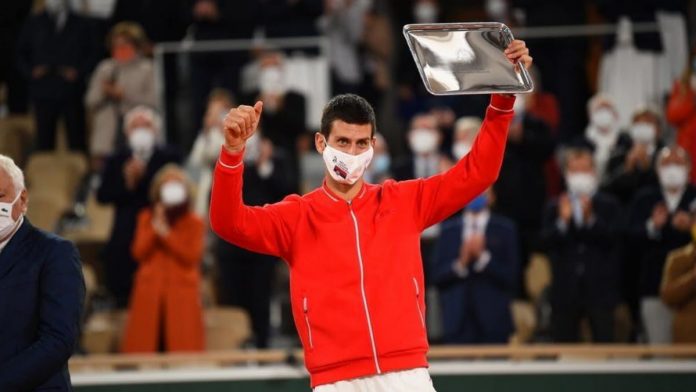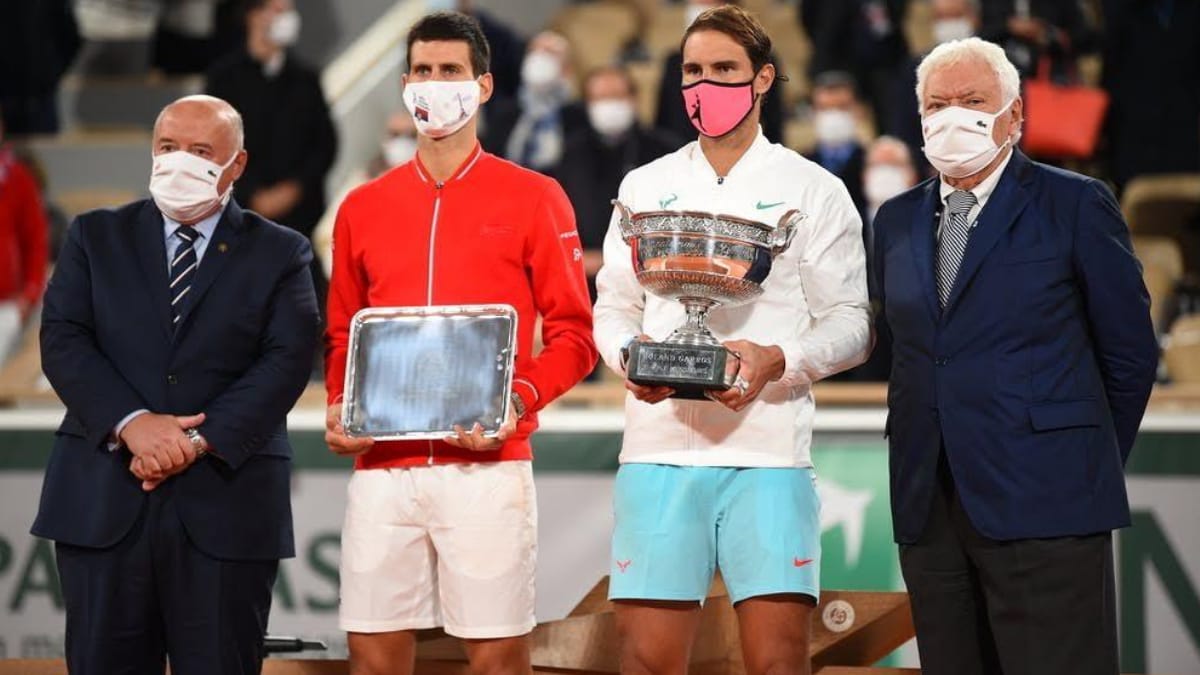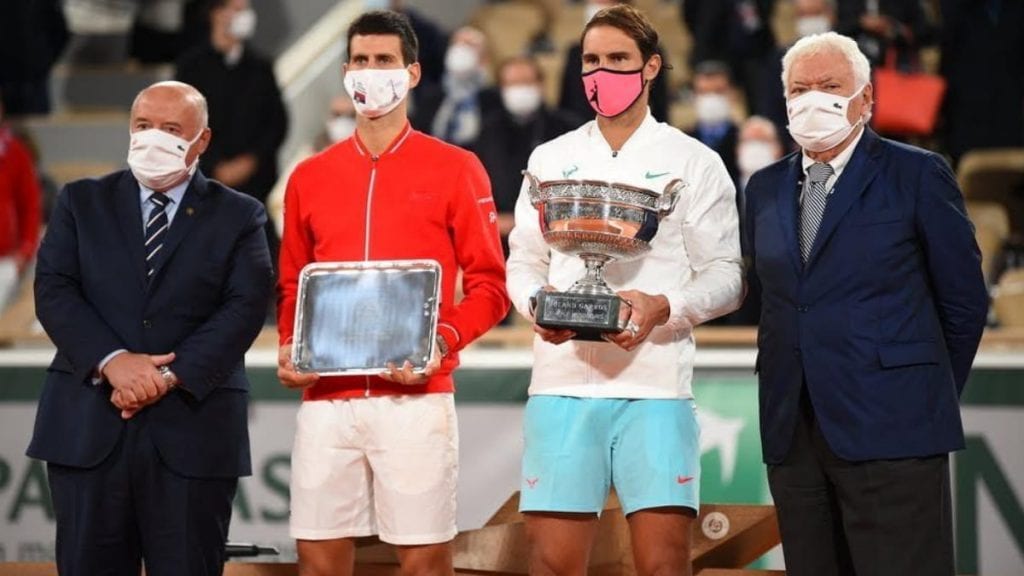 Novak Djokovic, 17 time Grandslam champion suffered a comprehensive defeat in the final of the French Open 2020 as he was beaten by Rafael Nadal in straight sets on Sunday. Many expected the Serbian to claim his 2nd French Open title this year owing to his preferred conditions, but it was Nadal who laid his hands on his 13th French Open title.
The World number one was way off his usual self as he was completely thrashed by the Spaniard in the opening two sets. He upped his game in the 3rd set, but it would prove too late for staging a comeback. Speaking in the post match press conference, Novak Djokovic claimed that he will not let one defeat affect his future ambitions and believed that 2020 had been a very good year from him.
The Serbian also listed out his two main ambitions in the coming years, with the first one targeting the historic World number 1 ranking, followed by winning more Grandslam titles. Novak Djokovic said in the post match press conference,"My professional goals stay the same – historic number one ranking and Grand Slam titles. If I achieve the former, which I hope to do next year, my focus will turn even more to Grand Slam tournaments in terms of approach, energy and schedule."
Novak Djokovic targets to achieve historic World number ranking by next year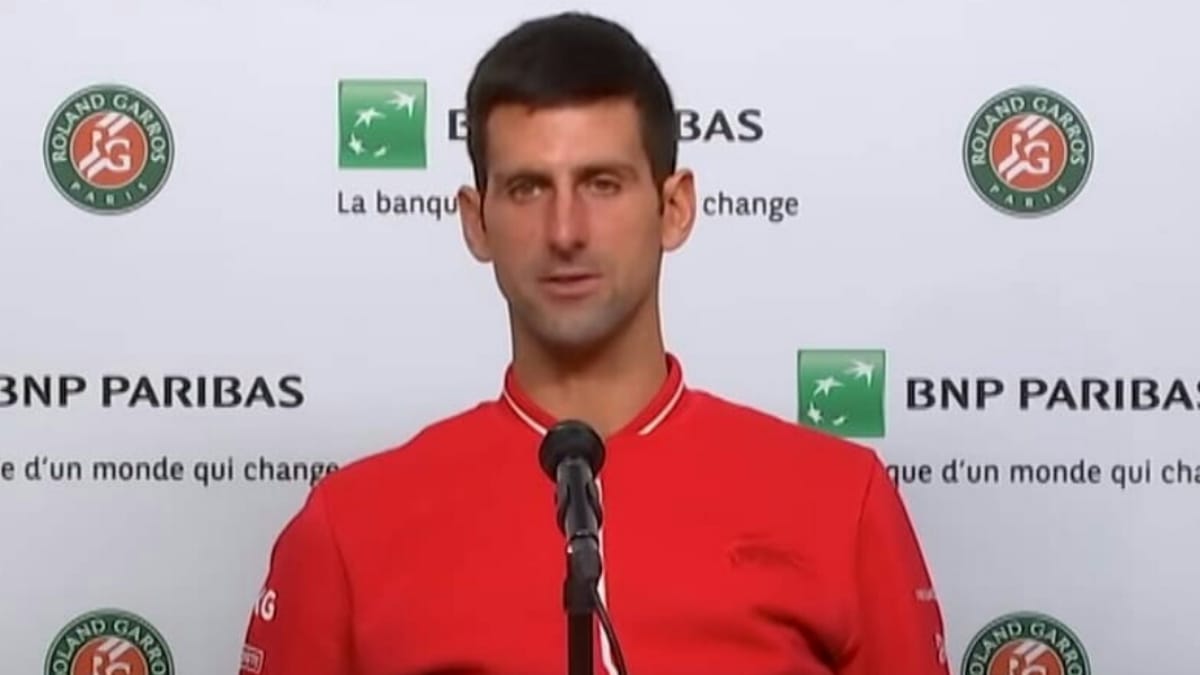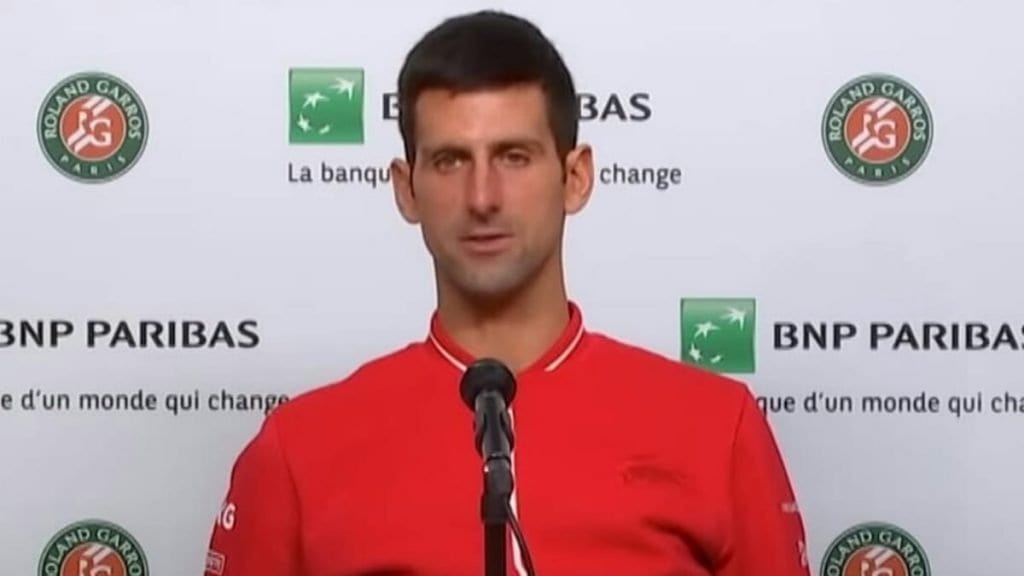 Novak Djokovic listed out his plans for the coming year and claimed that he hoped to achieve the historic world number one ranking by next year. The Serbian has been the World number one for 290 weeks and is just second behind Roger Federer who had been ranked as number one for a record 310 weeks. Earlier in September, Djokovic passed his childhood idol Pete Sampras's record of 286 weeks at number one and moved into the 2nd place. Prior to the French Open, the Serbian had a healthy lead of over 1800 points from the 2nd ranked Nadal. Hence, it is likely that he achieves his target in first 3 months of 2021.
Novak Djokovic targets more Grandslam titles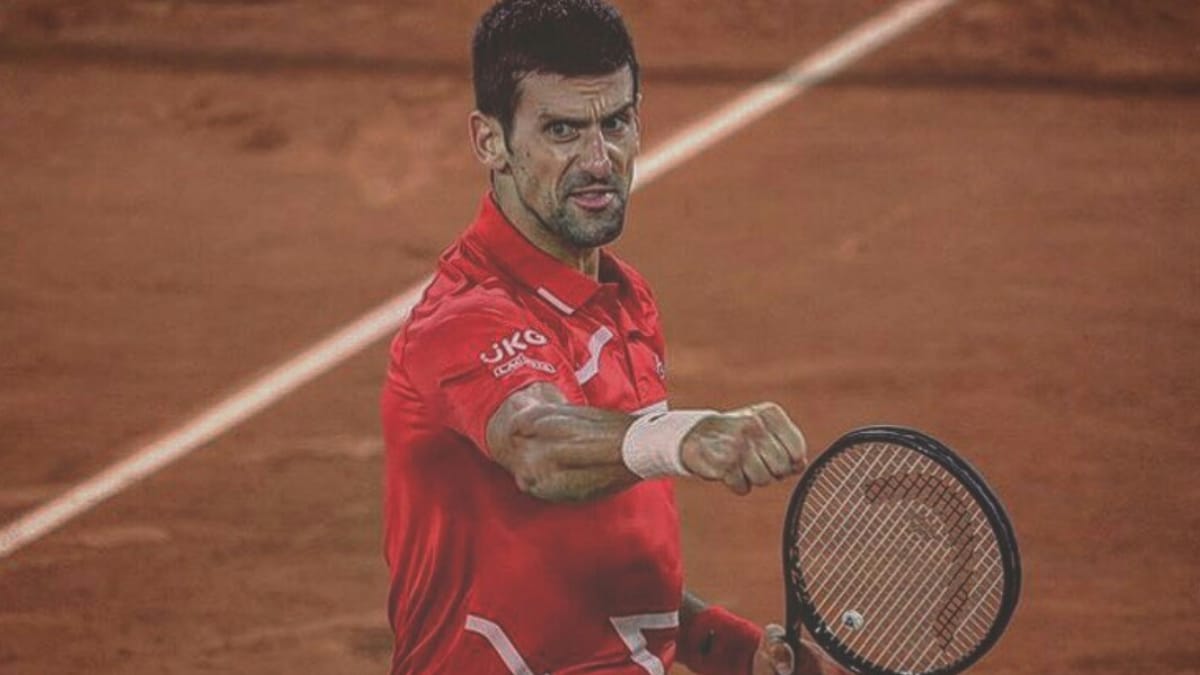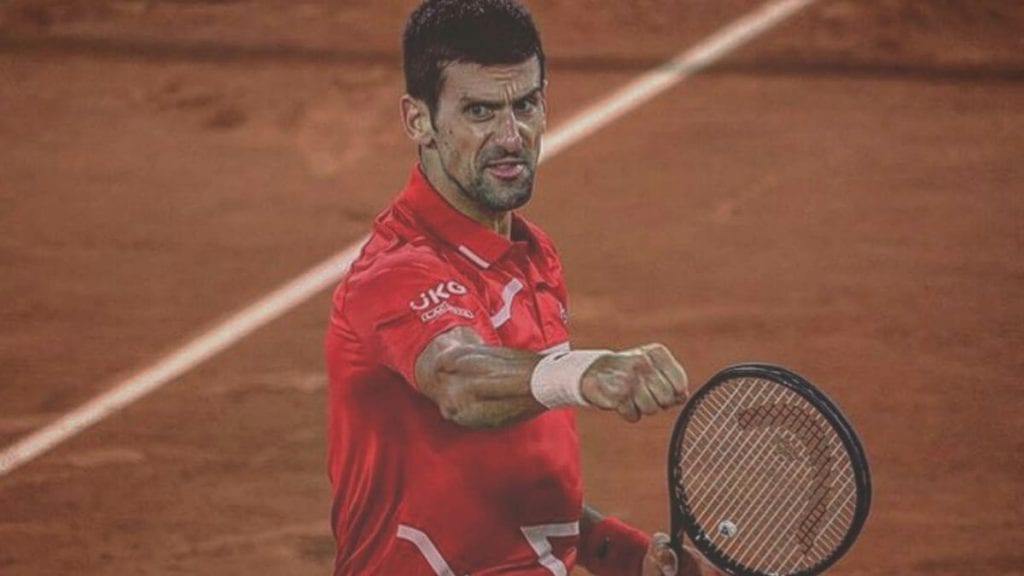 After listing out his primary goal of the historic number one ranking, Novak Djokovic believed that he can divert more energy towards winning more Grandslam titles. The Serbian is currently third behind Rafael Nadal and Roger Federer with 17 Grandslam titles. The Serbian has won 3 Grandslam titles in the past 2 years and is certainly closing the gap on Roger Federer who has 20 majors. Rafael Nadal is also keeping up with the Serbian having won a similar number of majors in the past 2 years taking his tally to a joint record of 20.
With the race for the most Grandslam titles also known as the GOAT race is getting heated up, Novak Djokovic would surely be looking to have a great 2021 season and end up with the most Grandslam titles in Men's tennis.
Also Read: "Rafa has proven everybody wrong" Novak Djokovic applauds Rafael Nadal for lifting 13th French Open Title