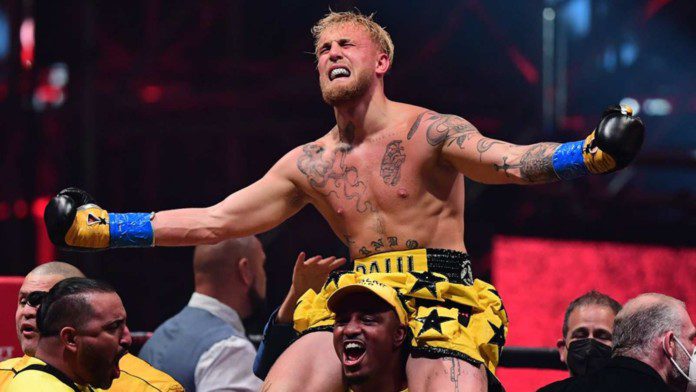 Jake Paul is one of the most personalities in the entire history of MMA. The Youtuber turned boxer made his boxing debut a while ago, and he moved on to secure some noticeable wins over former MMA champions. He knocked out Ben Askren and got the decision victory over Tyron Woodley. He was supposed to face Tommy Fury, but the fight couldn't happen because of Tommy's health issues.
Jake then accepted a short-notice rematch against Woodley, and he knocked him out to put a stamp on the rivalry. Jake was criticized by many but he held his own against these champs, he also received a lot of backlash for calling out Dana White for not paying his fighters enough money. Now, Jake has been awarded as the "Breakthrough Boxer" of this year by Sports Illustarted, and he took to Twitter to express his happiness.
Jake Paul wrote, "Today I'm overwhelmed with many emotions and a deep feeling of gratitude. Less than 2 years ago I made my professional debut after having 1 amateur fight that lasted 5 rounds and now today, I won Sports lustrated Breakout Boxer of the year. Wow. I got into boxing because I needed a new calling in life and in the process I fell in love with this amazing sport and decided to dedicate my entire life to it. I saw a ton of room for innovation and had a vision of being able to change this sport forever. People laughed in my face and talked shit in every gym I went to. They told me l couldn't become a real boxer because I was a "YouTuber" and that nobody would take me seriously. I laughed right back. People have doubted me my whole life. It's nothing new."
"Don't listen to the critics"- Jake Paul sends out a message to his fans all around the world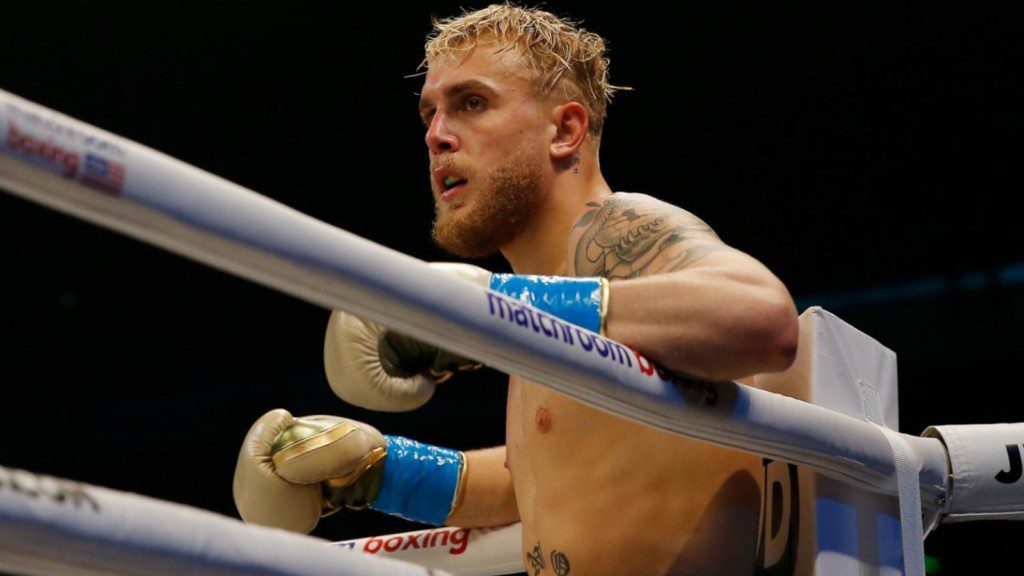 Jake Paul has been working from a very young age, and say what you say about him, but he made a name for himself, and he is in a pretty good spot in life right now. He asked his fans to chase their dreams, and not worry about the critics, he continued, "In this generation you have to show people what you can do. They won't believe it until it's right in front of their mindless eyes. Though dedicating my life to boxing is more than just what I do the ring.. dedicating my lite to it's about bringing awareness to other fighters by pushing them on my digital channels, it's about women's boxing getting the recognition it deserves, itť's about Amanda Serrano leading the charge, it's about pushing for fair pay for fighters, it's about helping kids through my Boxing Bullies foundation and above all its about exposing milions of young people to the beautiful sport of Boxing and making it fun again."
"I challenge everyone reading this to make goals that scare you and to work relentlessly until you accomplish them. Don't listen to the critics and the people who try to stop you.. nothing worth doing will be easy. What an incredible journey this has been but somehow it's just starting. l'd like to thank my team "Team PRBLM Child" for being the best team in the world and for dedicating your lives to this mission. Thank you to @sportsillustrated for the recognition it means the world to me and my team. I fell in love with her early on and now my whole life is about her. I love you boxing. @mostvaluablepromtions," Jake Paul concluded.
Also read – "Go Fight in the UFC then," Tommy Fury slams Jake Paul for not being serious with boxing