The Indian campaign at the 2021 ISSF Junior World Championships got a further boost as 14-year old Naamya Kapoor and rifle shooter Aishwary Pratap Singh Tomar added 2 more golds for the country.
Naamya, on her international debut, fought off the challenge from Manu Bhaker in Women's 25m Pistol while Aishwary set 2 Junior World Records on his way to a gold in Men's 50m Rifle 3 Positions.
Women's 25m Pistol: The Naamya Kapoor show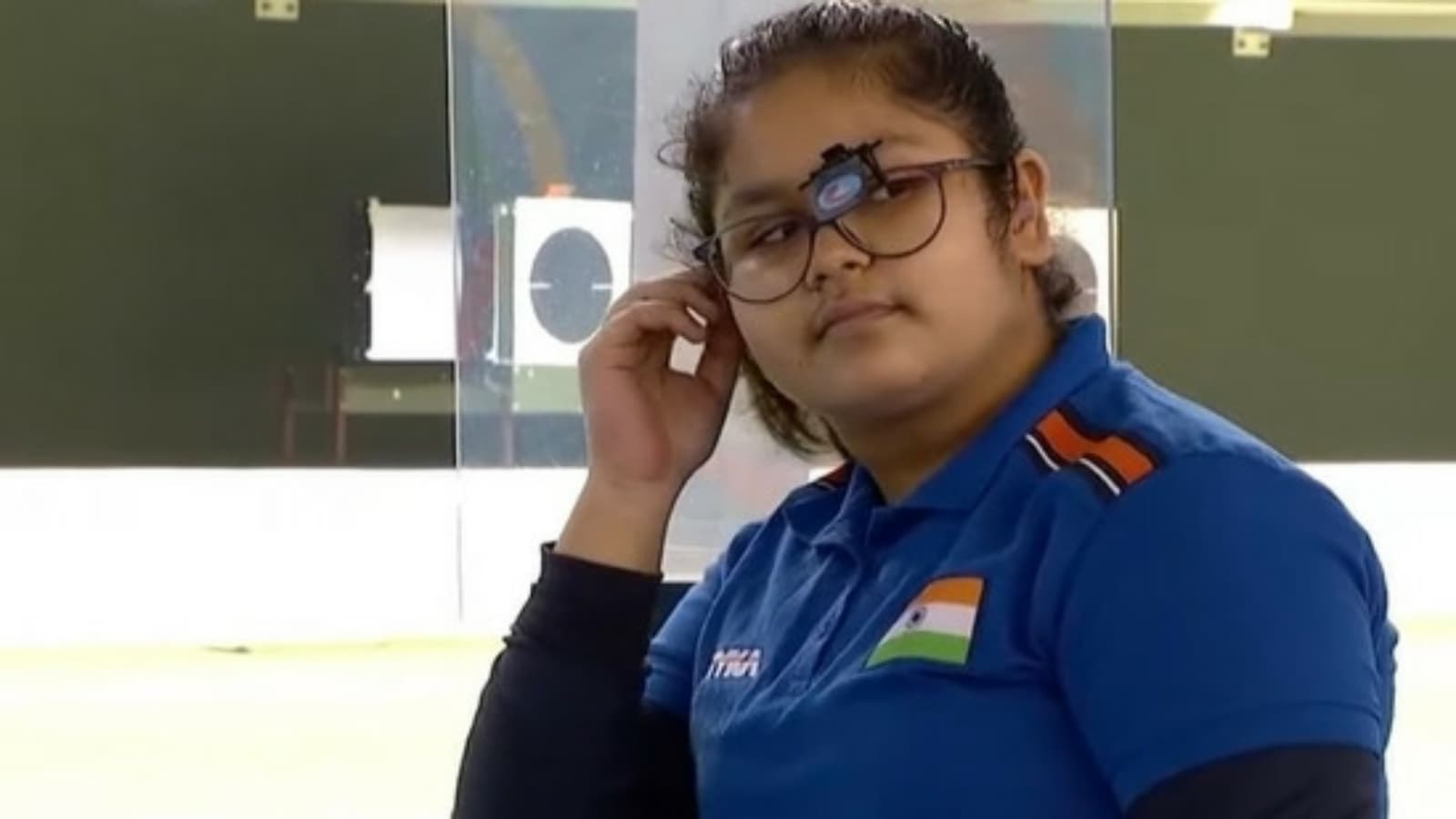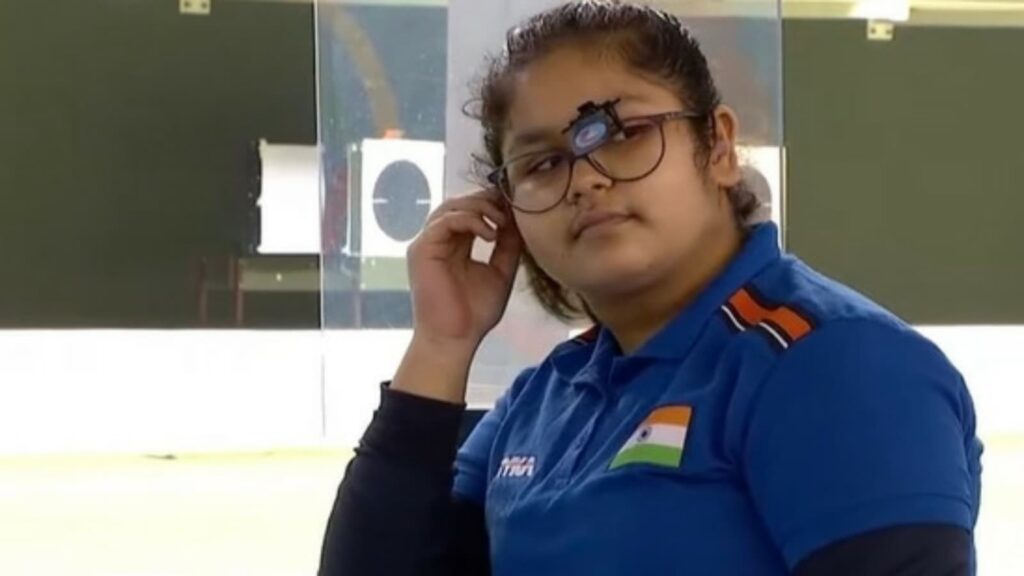 Naamya Kapoor was an unknown commodity at the beginning of the Women's 25m Pistol finals. She made sure of everyone remembering her name by the end.
The 14 year old debutante led virtually from start to finish against a field comprised of compatriot Manu Bhaker, 2018 Junior World Cup gold medalist Camille Jedrzejewski of France and 2018 Junior WCH silver medalist Katelyn Abeln of USA.
Jedrzejewski got into the lead at one point after the 8th series but missed 4 shots in the subsequent round to hand the lead back to Naamya. Jedrzejewski and Manu were then engaged in a tie-break shoot-off for 2nd place which the former won.
Manu, who was aiming for her 4th gold of the tournament, had to be content with bronze. This competition provides yet another instance of Manu putting out a less-than-satisfactory performance in Women's 25m Pistol finals.
Naamya after some composed shooting in the final series finished with a score of 36, 3 clear of Jedrzejewski.
India's Rhythm Sangwan came 4th and missed out on an individual medal yet again after the 10m AP finals.
Manu had topped qualifications with an excellent 587. Rhythm was 2nd with 586. Naamya qualified 6th with a score of 580. The cut-off was 579.
Three other Indians Niveditha Nair, Tejaswani and Khushseerat Kaur Sandhu did not make the cut.
Men's 50m Rifle 3 Positions: Aishwary sets a new JWR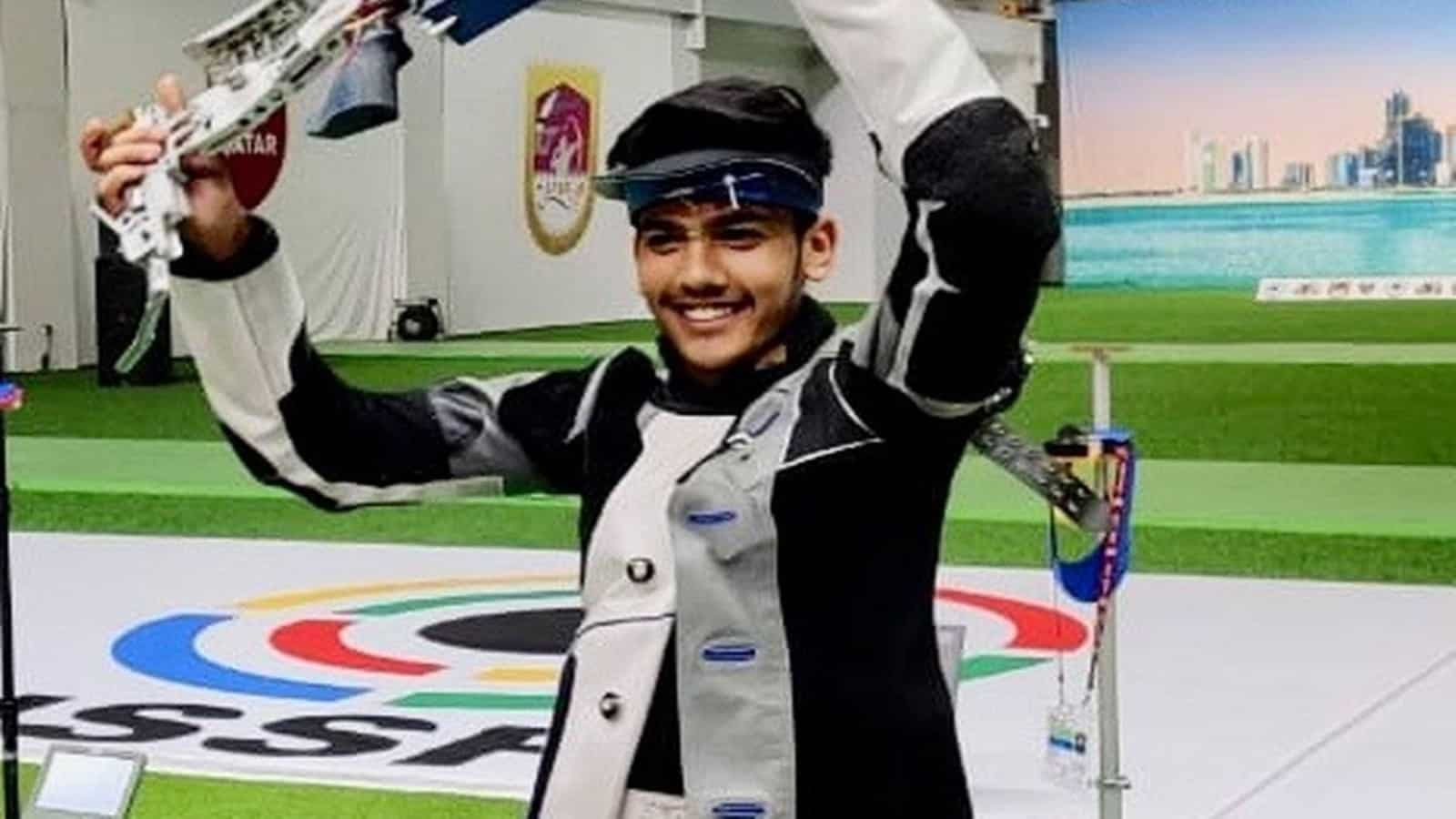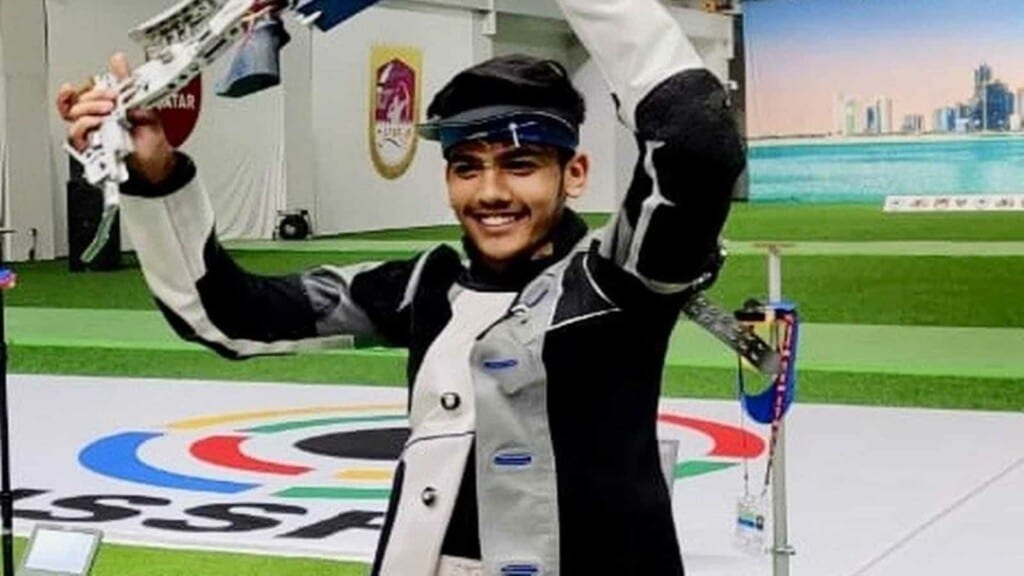 Aishwary Pratap Singh Tomar further solidified his credentials as a name to contend with in Men's 50m Rifle 3P with a dominating performance in the World Juniors.
In qualifications, he equaled the existing Junior World Record of 1185. He scored 397 in kneeling, 398 in prone and 390 in standing. The next best score in the competition was Czech Olympian Jiri Privratsky's 1181.
It was in the standing series of the finals that Aishwary showcased his sheer class. His scores of 51.5 and 51.8 replete with high 10s got him well ahead of the pack. He continued the momentum with a 10.7 and 10.8 in the elimination rounds and finished with 463.4, a new finals Junior World Record.
2nd-placed Frenchman Lucas Kryzs in comparison scored 456.5. Bronze went to American Gavin Barnick.
This performance will offer some consolation for Aishwary after he suffered a meltdown following a bright start at Tokyo 2020.
None of the other Indians Sanskar Havelia, Pankaj Mukheja, Sartaj Singh Tiwana or Gurman Singh could qualify for the finals. Qualification closed at 1167.
Trap Day 1
No Indian was in the top six at the end of Day 1 of Trap Junior quaifications. Vivaan Kapoor at 9th was the highest placed Indian in Men's Trap while Kirti Gupta at 11th was the highest in Women's Trap.
Skeet Mixed Team
Italy 1 defeated Romania 31-29 in the gold medal match while Greece defeated Italy 2 29-27 in the bronze match. India finished their skeet campaign with a gold, silver and bronze.
India with 8 golds and 17 total medals further consolidated their position at the top of the medal tally. USA are 2nd with 4 golds and 12 total medals. Countries such as China, Russia and Korea have not sent any competitors for the World Juniors.