It was a cleansweep by tennis stars at the main categories of the 2021 Laureus awards. After Rafael Nadal winning the Sportsman of the year award, it was Naomi Osaka's time to shine as she was names the 2021 Laureus World Sportswoman of the Year.
On account of a stellar year, where she reached the final at the Western & Southern Open and won the US Open title, Naomi's impact off the court, playing a prominent role in the Black Lives Matter movement was also lauded.
The other nominees alongside the Japanese for the Sportswoman of the Year award were Breanna Stewart, Federica Brignone, Anna van der Breggen, Wendie Renard and Brigid Kosgei.
She expressed her feelings after winning the award. She said: "I've watched so many of my role models winning this award growing up so it definitely means a lot to now be holding it. Looking ahead my main hopes for the future would just be to have helped or impacted as many people as I could."
"If you have a platform, I think it's very important to use it and I just want to congratulate my fellow nominees that were nominated in this category and just thank you so much it really means a lot to me."
Naomi Osaka won the 2020 US Open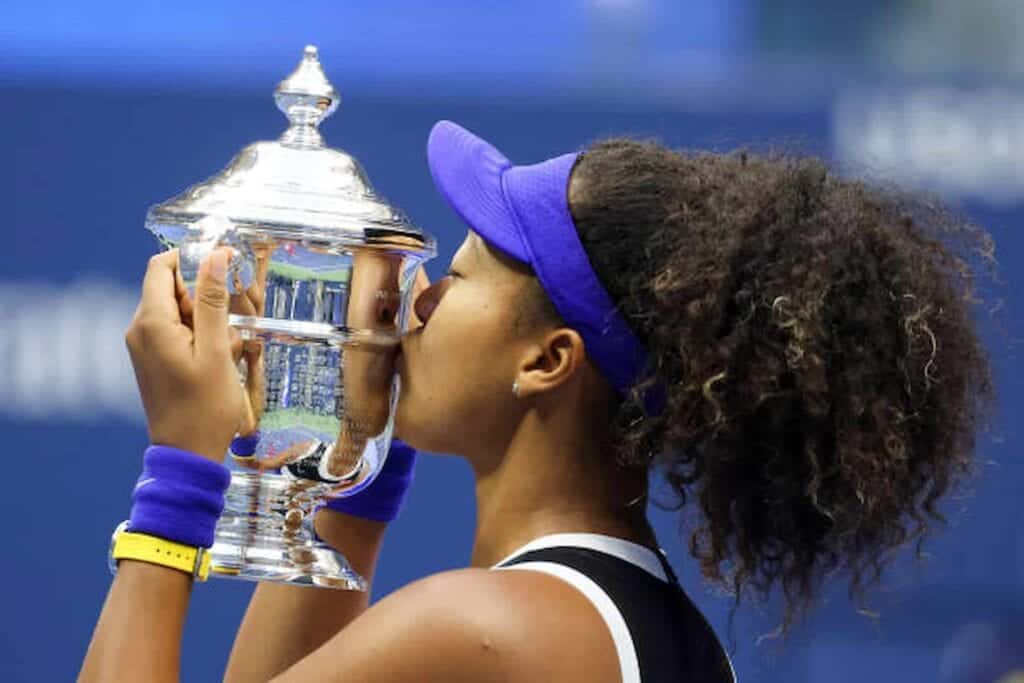 Naomi Osaka, one of the pre-tournament favorite to win at the Flushing Meadows lived upto expectations to win her third grand slam of her career. But what Osaka did on court at the US Open was never before seen. She brought seven different masks to the tournament, one for each round through the final, with a different name of a Black person killed in recent years.
The gesture was praised all over the world. She also became the sixth woman to win her first three major finals in the Open Era. She went on to make it four, after winning the 2021 Australian Open after putting a clinical performance in Melbourne.
Osaka is currently biting the dust in the European Clay swing. She lost in the second round of the Madrid Open and will play at Rome next week.
Also read: Rafael Nadal crowned the 2021 Laureus World Sportsman of the Year