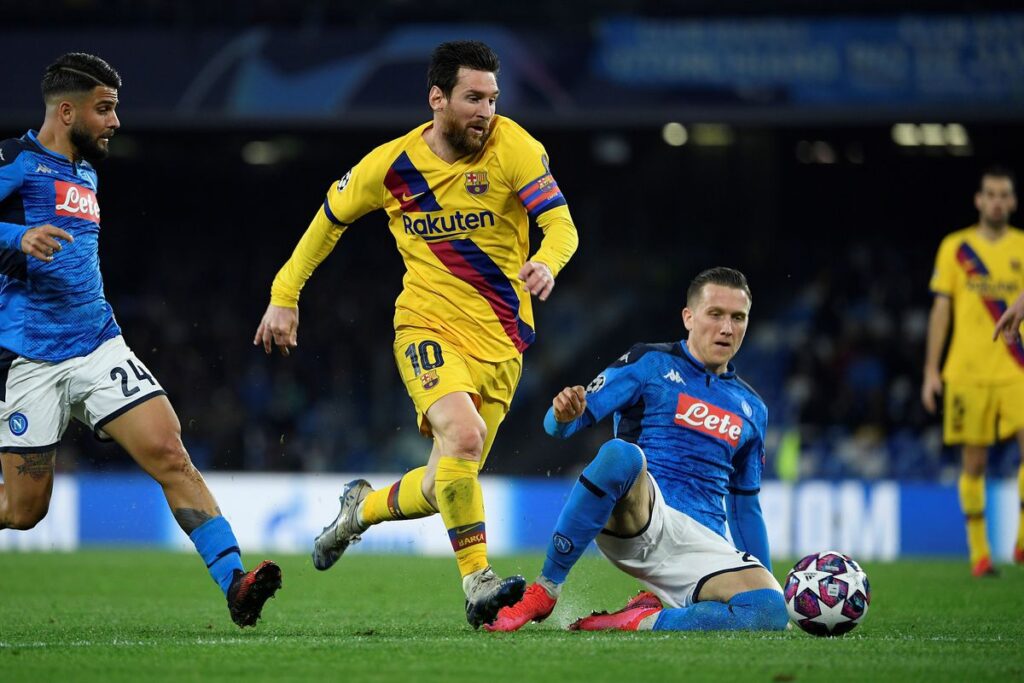 Deigo Demme accepted that he underestimated Lionel Messi's ability. He stated that it is very difficult to stop Messi during games. Napoli Faced Barcelona in the champions League fixture where the game ended 1-1. The scheduled date for the second leg is August 8th.
Diego told the Bild media "Messi is a really crazy player. It's amazing what he does with the ball. Before I had only seen him on TV.I thought"It can't be that difficult to take the ball from him.In the game itself, I was sure in two or three situations that I had the ball. And then whack, he made such fast movements that I ran into nothing!"
The Midfielder seems to be applauding as well as gearing up for their Champions League fixture with Barcelona. However he did admit that an empty stadium can take a toll on a team's psychology. He described wining the Copa Italia as a "unusual but a happy feeling" ."It was a mega moment. Honestly, in addition to the Bundesliga promotion with RB Leipzig , that was my absolute highlight. And, at last, I was allowed to hold such a trophy in my hands
He later added"The 1-1 draw in the first leg showed that we can keep up with them," he pointed out. "We've not been that bad in the last few weeks and in the second leg the odds are 50-50, even without spectators."
"The fans were waiting for us, all of Naples honked and celebrated. I couldn't fall asleep after the game." he said after winning the domestic cup for Napoli.
Also Read : Neymar acknowledges that he was fearful of injuries in a 7-0 win over Waasland