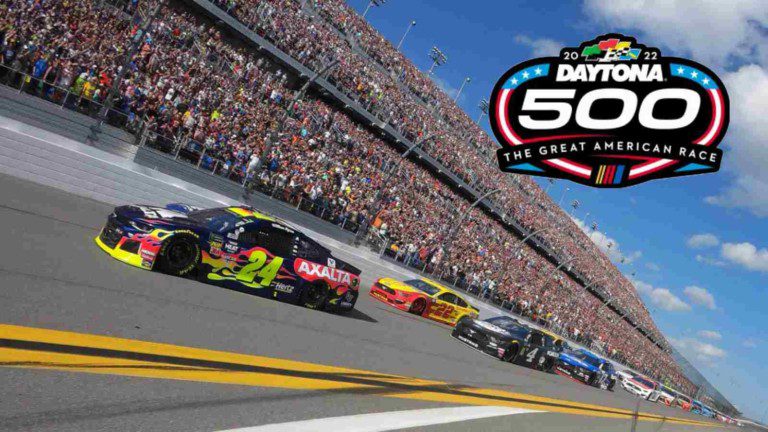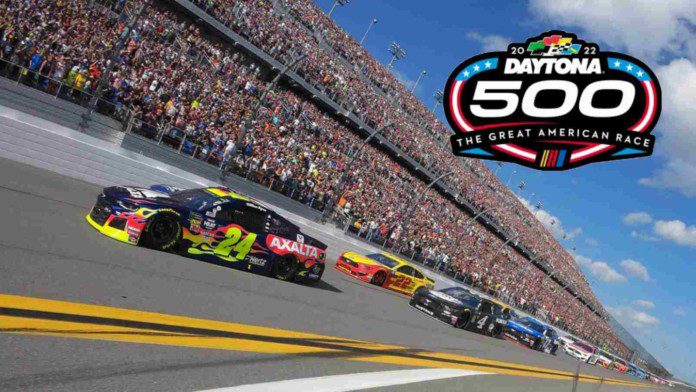 Big wrecks, double-file racing, long lines of single-file racing at mid-race, teammates and manufacturer partners drafting together, red flag Sundays "The Great American Race" had everything and all that was toped out by the win of Penske Racing rookie Austin Cindric in only his 8th cup series start after pole-sitter and defending NASCAR Cup series champion Kyle Larson crashed out.
Austin Cindric secured the 2022 season beginner in Daytona 500 win after he was able to hold off Bubba Wallace and teammate Ryan Blaney in the last lap of the race before the caution was put out. Defending Daytona 500 champion was only able to secure Michael McDowell p7 whereas 3 times Daytona 500 champion Denny Hamlin crashed out on the first stage.
Daytona 500 full final results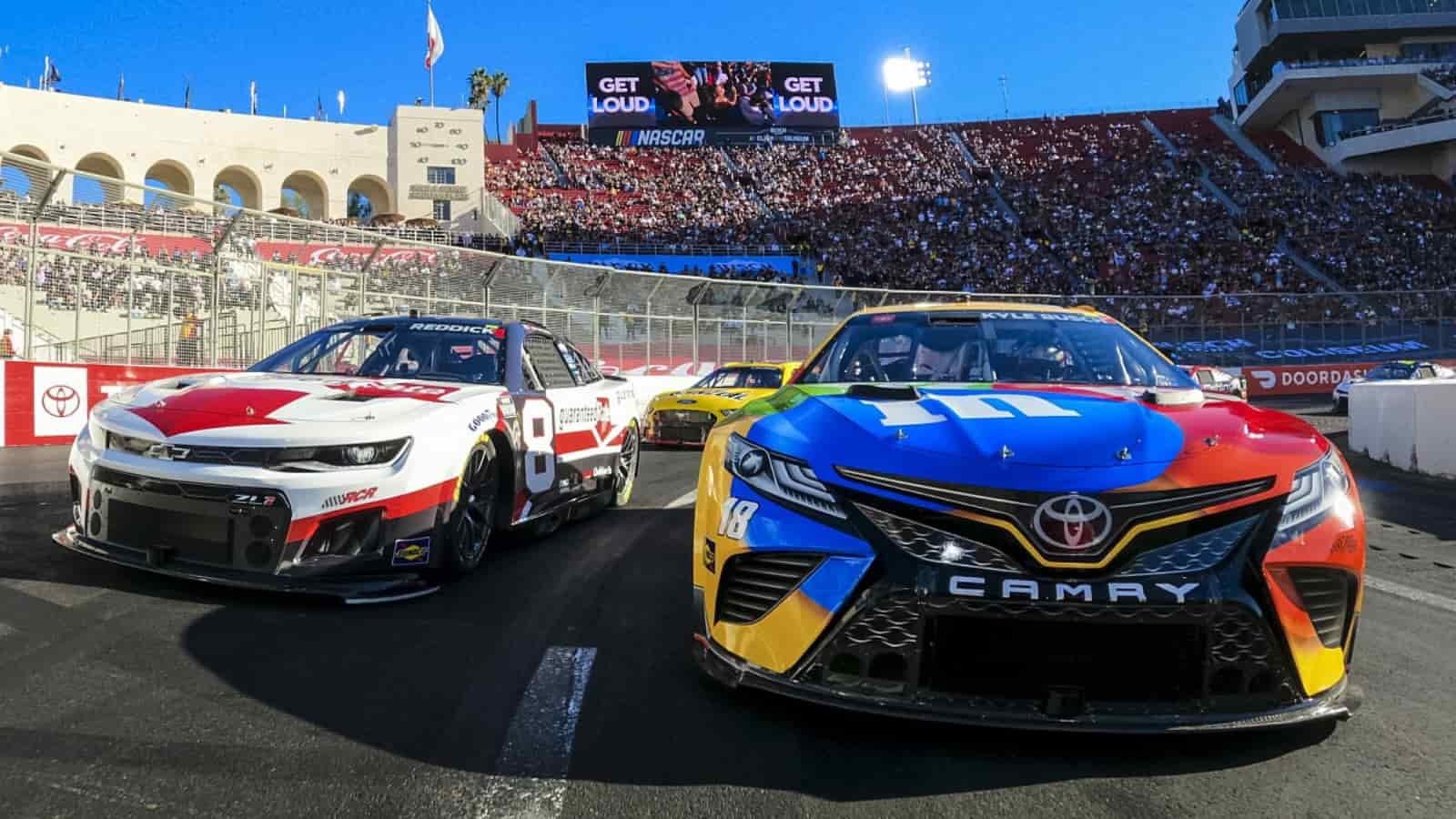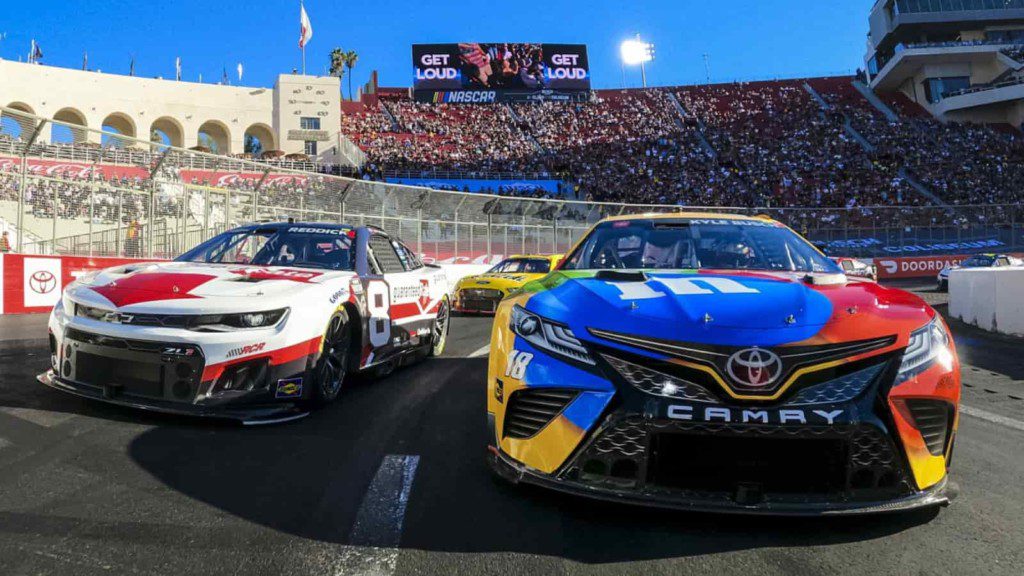 Kyle Larson, Denny Hamlin, Joey Logano, Kurt Busch, Kevin Harvick, Alex Bowman, and Austin Dillon the list of big guns who had to sit out and watch the race from the sideline was huge. Pole sitter Kyle Larson crashed out and finished at P32 whereas Denny Hamlin finished P37. Alex Bowmen soon joined his teammate as the pole sitters of team Hendriks was only able to lead a combined 3 laps finishing at P24.
P2 finisher Bubba Wallace and P5 finisher Aric Almirola were able to score big as they were able to successfully climb from the starting position of p17 and P38 respectively to the top 5. Former F1 champion Jacques Villeneuve secured a p22 finish in his debut Daytona 500 and Veterans Kyle Busch and Brad Keselowski finished at P6 and P9 respectively.
| | | | |
| --- | --- | --- | --- |
| position | Driver, Car and (starting position) | Time | Points |
| 1 | Austin Cindric Ford • #2 (5) | 3:31:52.433 | 45 |
| 2 | Bubba Wallace Toyota • #23 (16) | 3:31:52.468 | 43 |
| 3 | Chase Briscoe Ford • #14 (9) | 3:31:52.524 | 34 |
| 4 | Ryan Blaney Ford • #12 (7) | 3:31:52.563 | 33 |
| 5 | Aric Almirola Ford • #10 (38) | 3:31:52.573 | 32 |
| 6 | Kyle Busch Toyota • #18 (10) | 3:31:52.602 | 31 |
| 7 | Michael McDowell Ford • #34 (6) | 3:31:52.689 | 30 |
| 8 | David Ragan Ford • #15 (34) | 3:31:52.709 | 29 |
| 9 | Brad Keselowski Ford • #6 (3) | 3:31:52.723 | 44 |
| 10 | Chase Elliott Chevrolet • #9 (11) | 3:31:52.824 | 28 |
| 11 | Ty Dillon Chevrolet • #42 (26) | 3:31:52.848 | 26 |
| 12 | Daniel Hemric Chevrolet • #16 (33) | 3:31:52.968 | 0 |
| 13 | Martin Truex Toyota • #19 (14) | 3:31:53.037 | 44 |
| 14 | Corey Lajoie Chevrolet • #7 (24) | 3:31:53.459 | 23 |
| 15 | Landon Cassill Chevrolet • #77 (27) | 3:31:58.565 | 0 |
| 16 | Chris Buescher Ford • #17 (4) | 3:31:59.620 | 25 |
| 17 | Cody Ware Ford • #51 (32) | 3:31:59.622 | 20 |
| 18 | Daniel Suarez Chevrolet • #99 (21) | 3:31:53.470 | 19 |
| 19 | Kurt Busch Toyota • #45 (17) | 3:31:54.017 | 22 |
| 20 | Cole Custer Ford • #41 (31) | 3:31:54.075 | 17 |
| 21 | Joey Logano Ford • #22 (20) | 3:31:57.316 | 31 |
| 22 | Jacques Villeneuve Ford • #27 (40) | 3:31:57.596 | 15 |
| 23 | Justin Haley Chevrolet • #31 (25) | 3:32:12.440 | 14 |
| 24 | Alex Bowman Chevrolet • #48 (2) | 3:32:09.994 | 13 |
| 25 | Austin Dillon Chevrolet • #3 (36) | 3:32:18.495 | 17 |
| 26 | Kaz Grala Chevrolet • #50 (35) | 3:31:57.851 | 0 |
| 27 | BJ McLeod Ford • #78 (37) | 3:32:03.260 | 10 |
| 28 | Ricky Stenhouse Chevrolet • #47 (18) | 3:20:49.243 | 22 |
| 29 | Erik Jones Chevrolet • #43 (13) | 3:12:43.075 | 11 |
| 30 | Kevin Harvick Ford • #4 (22) | 3:12:50.407 | 10 |
| 31 | Noah Gragson Chevrolet • #62 (39) | 3:11:00.178 | 0 |
| 32 | Kyle Larson Chevrolet • #5 (1) | 3:11:00.267 | 9 |
| 33 | Todd Gilliland Ford • #38 (29) | 3:11:00.453 | 13 |
| 34 | Christopher Bell Toyota • #20 (12) | 3:21:58.258 | 3 |
| 35 | Tyler Reddick Chevrolet • #8 (15) | 2:30:34.057 | 2 |
| 36 | Greg Biffle Chevrolet • #44 (28) | 3:32:04.378 | 0 |
| 37 | Denny Hamlin Toyota • #11 (30) | 1:02:38.945 | 1 |
| 38 | William Byron Chevrolet • #24 (23) | 1:00:40.141 | 1 |
| 39 | Harrison Burton Ford • #21 (8) | 1:00:40.315 | 1 |
| 40 | Ross Chastain Chevrolet • #1 (19) | 1:00:40.560 | 1 |
| DNF | Timmy Hill Ford • #66 | – | – |
| DNF | JJ Yeley Ford • #55 | – | – |
credits : NASCAR
Also read: 'He has honestly taught me a little bit,' Kyle Busch on coaching his 6 year old son