Cole Custer, who has been demoted to the Xfinity series by Stewart Hass Racing following his disappointing cup performance, has started his holiday season by helping the veterans in the Charlotte area. He partnered with Second Harvest Food Bank and Wow Wow Classic Waffles to distribute 200 Thanksgiving meals to veterans.
Cole Custer was ecstatic about making a difference in the community by providing them with meals. He wasn't the only NASCAR driver to have distributed Thanksgiving meals. 23X1 Racing drivers Bubba Wallacea and Kurt Busch were also part of a significant event aimed at helping underprivileged communities.
"Just seeing so many happy veterans getting a good Thanksgiving meal, it's cool to see. And we couldn't have done it without the Gene Haas Foundation and Wow Waffles, but it's just awesome to see a difference in your community," Cole Custer said about his experience.  
This wasn't the first time Cole Custer partnered with Wow Wow Waffles. In 2021, Wow Wow Waffles and the Troy Lee Designs/Red Bull/GasGas Factory Racing Team worked with Custer to hold a massive fundraising auction. The organization has also sponsored Custer in 4 cup race events.
Also read: "He also likes pineapple on pizza,"  NASCAR Twitter reacts to Ryan Blaney's latest attack on Chase Elliott in his Popular Driver of the year campaign
Tony Stewart influenced Cole Custer's NASCAR cup series exit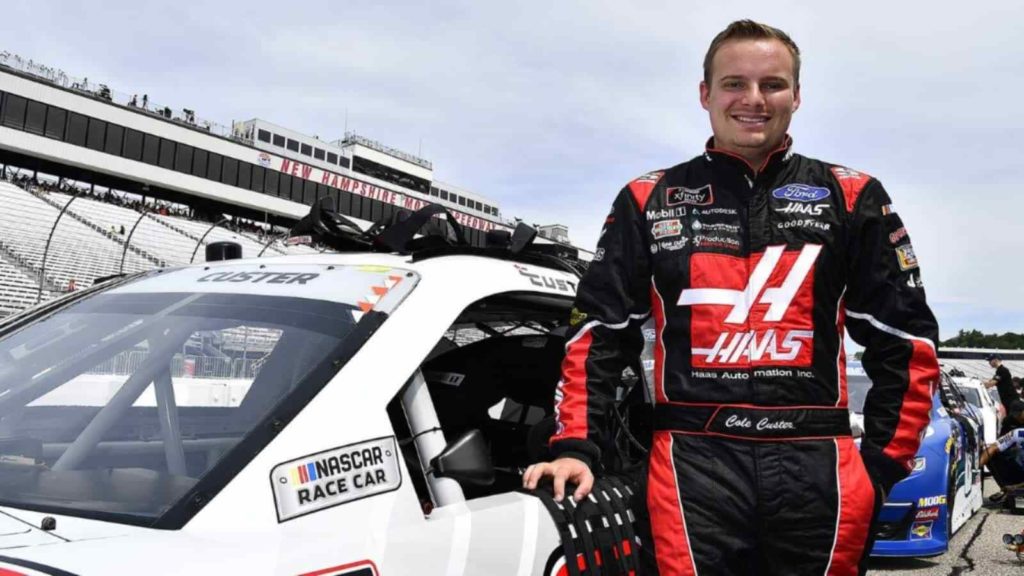 Stewart Hass Racing was expected to give Custer one last chance to prove himself. But the latest reports suggest that they have other plans in mind. Teams' co-owner and NASCAR legend Tony Stewart wants the youngster to be replaced by Ryan Preece, who is managed by a firm owned by SHR veteran Kevin Harvick.
Team owner Gene Haas wanted Custer on the team but wasn't ready to fight Tony Stewart for him. "I'd like to see Cole back in it for another year at least. But Tony has some other ideas. It's pretty hard to argue with Tony because he's picked so many good drivers over the years," Hass said in October.
Cole Custer will drive the No:00 Mustang next season in the Xfinity series. The charter has played a significant role in Custer's rise to NASCAR stardom. He finished second twice in the 00 Mustang and hoped to earn back his cup spot, impressing the garage.
Also read: "Now I'm warning you, Blaney," Hooters calls out  Ryan Blaney for his latest attack on Chase Elliott in his Most Popular Driver election campaign  
Also read: NASCAR garage, led by Brad Keselowski, is all set to sweep the 55th annual Snowball Derby