In 2022, NASCAR introduced the Next-Gen car in a bid to make the races more competitive than ever while reducing the expenses teams have to incur. The sanctioning body also introduced severe policing policies to ensure the rules around the 7th Gen cars are not broken. This has resulted in some big penalties this season.
All four Hendrick Motorsports cars are getting penalized for unauthorized modifications made to single vendor-supplied parts, and Austin Dillon's massive penalty were examples of NASCAR going hard on detractors this year. NASCAR Hall of Famer Dale Earnhardt Jr. sees no issues with the sanctioning body's approach towards teams breaching the rules.
Dale Jr. pointed out in his recent appearance in the 'Kenny Conversations' with Kenny Wallace that he always wanted NASCAR to be strict with the penalties. He highlighted how difficult it is for drivers to get penalized over issues with cars. Junior believes the sanctioning body shouldn't hold back in punishing drivers for car issues or behavioral issues.
I'm pretty good with it. I always said that I want NASCAR to be strict, and I want penalties to be severe. Look, when I get caught or busted or in trouble, man, it sucks, and I don't love that experience. But in my mind, I think that in racing, whether it's a cheated-up part on a race car or a behavioral issue in the pits or a driver behind the wheel with a behavioral issue, you got to nip it in the bud. We're not going to tiptoe up on to this.

Dale Jr. said, as reported by MotorBiscuit.
Dale Earnhardt Jr. believes NASCAR has made a point with its recent penalties
The two-time Xfinity Series champion believes that with its actions, NASCAR had made it clear that the new cars shouldn't be messed with as if found guilty of cheating, the punishments will be severe. This has encouraged teams to come up with cheeky ways to get an advantage on the track.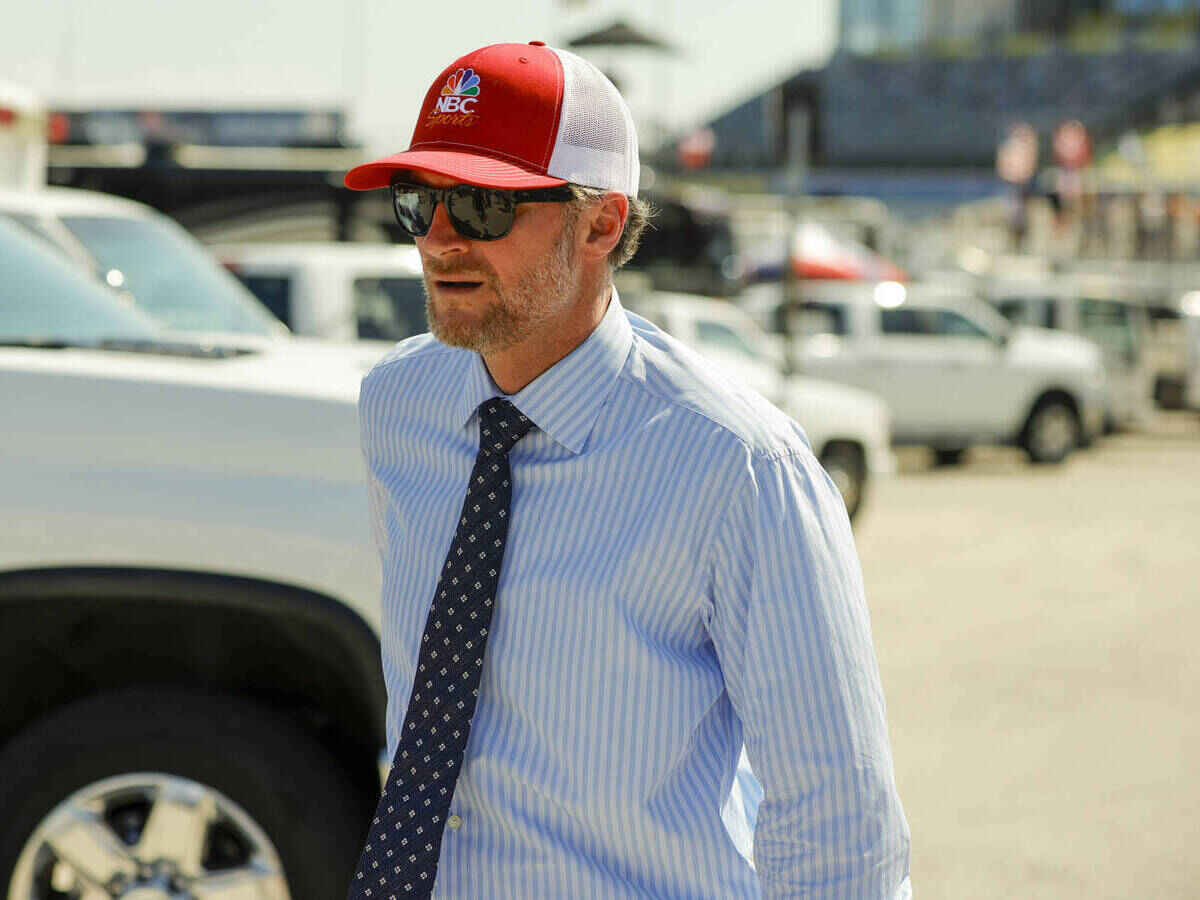 I want a deterrent right then and there that that driver will never want to experience again. I think that NASCAR's made a stand on messing with this car. It's not going to be fun if you get busted fooling around with these parts. They've made that clear. I think that for the most part we won't have much to worry about in terms of teams trying to cheat or do something with these race cars.
While NASCAR has given some solid examples to the Cup garage on rule breaches and harsh penalties, there is one more factor that should get the same treatment. The sanctioning body should penalize drivers for breaching the norm of aggression on the track. It will force drivers to be more respectful and race clean on the track.
In case you missed it: