The Next-Gen cup car is set to debut in the iconic 24 Hours of Le Mans in June 2023. A collective effort from NASCAR, Chevy, and Goodyear led by Hendrick Motorsports will enter the competition in the No:56 car. It's a one-of-a-kind opportunity for the premier stock car racing series to showcase its technological and racing skills at the most prestigious motorsports event in the world.
Greg Ives, who announced his exit from the role of Alex Bowman's crew chief in the No:48 car, is tasked with leading the HMS team. They have already started testing the vehicle at the Virginia International Raceway and have made impressive progress in setting up the car and chasing the glory.
Ives has the task of bringing together different personalities and making them work as a group. His experience working with cup legends such as Jeff Gordan and Dale Earnhardt Jr. shouldn't be overlooked. He can produce under pressure. The project will be a success if he can bring the group together.
"That's my official role on here is crew chief, but ultimately we have a lot of smart people on this team that collectively, if we can work together and come up with a common solution, I feel it's gonna be a better program," Greg Ives said.
Also read: NASCAR garage, led by Brad Keselowski, is all set to sweep the 55th annual Snowball Derby
Greg Ives opens up about the challenges of going to the Le Mans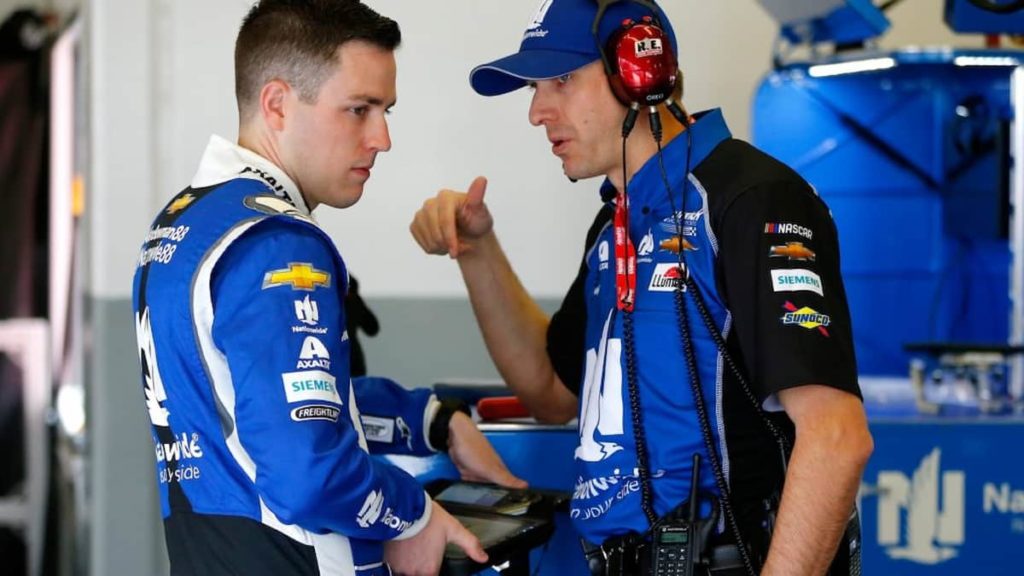 Greg Ives has a big responsibility to get everything stored out before going for testing at Le Mans. He said, "I think you have to have those people in place to have the titles and have where the responsibility lies, but I feel like everybody on this team contributes at a high level. And this is one of the first of many tests that we'll have to go to Le Mans,".
Garge 56's success will depend on Ives's ability to get the team dynamic right. He said, "I think a lot of different personalities and dynamics we have to work through, but that's ultimately where it's going to lie,".
The team is now focused on running more laps on the car to get the proper setup. Ives said, "We've been through a lot of trials here, and I think we've been able to fix about every one of them, so a lot of experience there. Obviously, we want more laps on the track, but if the downtime here and trying to fix and understand the problems,".
Also read: "He also likes pineapple on pizza,"  NASCAR Twitter reacts to Ryan Blaney's latest attack on Chase Elliott in his Popular Driver of the year campaign
Also read: "Now I'm warning you, Blaney," Hooters calls out  Ryan Blaney for his latest attack on Chase Elliott in his Most Popular Driver election campaign