Bubba Wallace who drives the No.23 Toyota Camry for 23X1 Racing competing as a full-time Cup Series driver who also contends as a part-time racer in the Xfinity Series driving the No.18 Toyota Supra for Joe Gibbs Racing aims to change NASCAR as a sport moving forward. He plans on doing so and he recently announced his team-up with LEIDOS a science and tech-related firm based in Virginia and they've together taken the responsibility of making the sport ethnically diverse. Wallace is only the seventh black driver competing in a NASCAR race.
He is only the second to race as a full-time driver and win a Cup Series race after NASCAR Hall of Famer Wendell Scott, in more than half a century. Wallace made a mark in the sport by running a unique 'Black Lives Matter' paint scheme at Martinsville Speedway in 2020. He now aims to make this sport accessible to everyone based on skill without any sort of discrimination as hope for young people of color who aspire to be a part of NASCAR one day.
He is a graduate of the NASCAR Drive for Diversity Development Program initiated in 2004 to provide support for probable future racers and crew members with exceptional skill levels and now there are over 50 graduates working with NASCAR to date. He has had a rollercoaster season so far with just two top 10s and six top 20s and placed 16th in the All-Star Race at Texas last week.
Also read: "From my perspective, it was definitely more exciting than it needed to be," Jonathan Hassler, Crew Chief of Ryan Blaney ecstatic about the All-Star Race victory at Texas
"I think the culture is changing. It's a journey," says Bubba Wallace speaking of the diversification as an endless process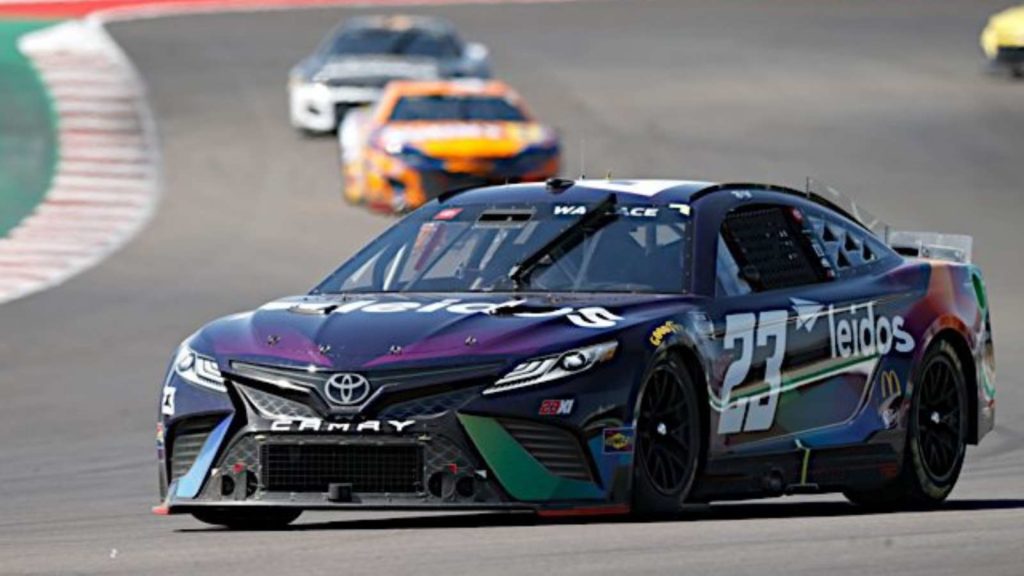 Bubba Wallace said that the military field is evolving and is including intense variegation and that matches with our vital values and also added by saying that he is aware that there are a huge amount of people around the world wanting to be a part of the sport in some way, shape or form.
"With all, they do in the military field and embrace diversity and inclusion it aligns with our core values, kids that are looking up to me they might not want to drive necessarily, but they want to be part of the sport and want to see a familiar face on the pit crew," said Bubba Wallace.
He further added by saying that the whole world is recognizing the significance of diversification and is progressing towards a better future for everyone and he feels honored to be a part of such a movement in this sport and shines a light on those in a similar line of work.
"I mean, not only NASCAR but every organization, every company in the world, sees now how big diversity is and it's sad that we've waited this long; But it's also humbling to know that I'm one of the ones in our sport, and there are so many others that are in other leagues and other businesses," added Bubba Wallace.
Wallace concluded by saying that the whole nature of racing or any other field of work is changing and he stresses the point that it is all part of a journey with no certain end and that it is a progressive process and it is important to keep steering towards the right direction.
"I think the culture is changing. It's a journey. I don't think this process ever has a destination. It's always a journey. And you're going to cross a path that you have to figure out how to navigate through," concluded Bubba Wallace.
With Bubba Wallace standing 22nd in the points table with 257 points, will he be able to turn around this year in his favor starting with next week's race at Charlotte?
Also read: "We consistently improved the handling of our Ferris Camaro ZL1," Ty Dillon is content with his All-Star Open outcome and looks to carry the same forward
Also read: "We're going to have that car squared away," a 'confident' Joe Gibbs on Kyle Busch's future with JGR