Martin Truex Jr. is among the most appreciated and fan-followed drivers of the 21st century as he made his marks in the NASCAR cup series with his 19-year-long career which saw him winning the championship as well as respect. Surely a top 10 driver to make their debut after the 20s and a potential Hall of Famer in the future is in his final years in the NASCAR cup series. The 41 years old was in his final year of contract with Joe Gibbs Racing going into this season.
Now it's the veteran who has announced that "I will be back in the 19 next year," as he inked down a contract extension with Joe Gibbs Racing which will see him driving the No:19 Toyota Camry for one more year in the cup series. As it stands now Truex Jr. is all set to make his 7th consecutive playoff appliance though he is yet to secure a win this season in the Next-Gen car, as he has a winless streak of 24 race weeks to break.
Martin Truex Jr. signed with JGR in 2018 after his 2017 championship run and 2018 P2 finishing run with Furniture Raw Racing. Truex Jr with his strong racing skills and consistency was able to twice in P2 in the championship race over his last three years with JGR and has been on the right path for Playoffs this season. Keeping all of this in mind and with the help of "Friends and family" he extended the contract making sure he "was doing the right thing".
Also read: "Put Kyle and Harvick. above Jeff," NASCAR Twitter reacts to Denny Hamlin's top 10 Cup Series drivers since 2000
Find out what Martin Truex Jr. had to say about his contract extension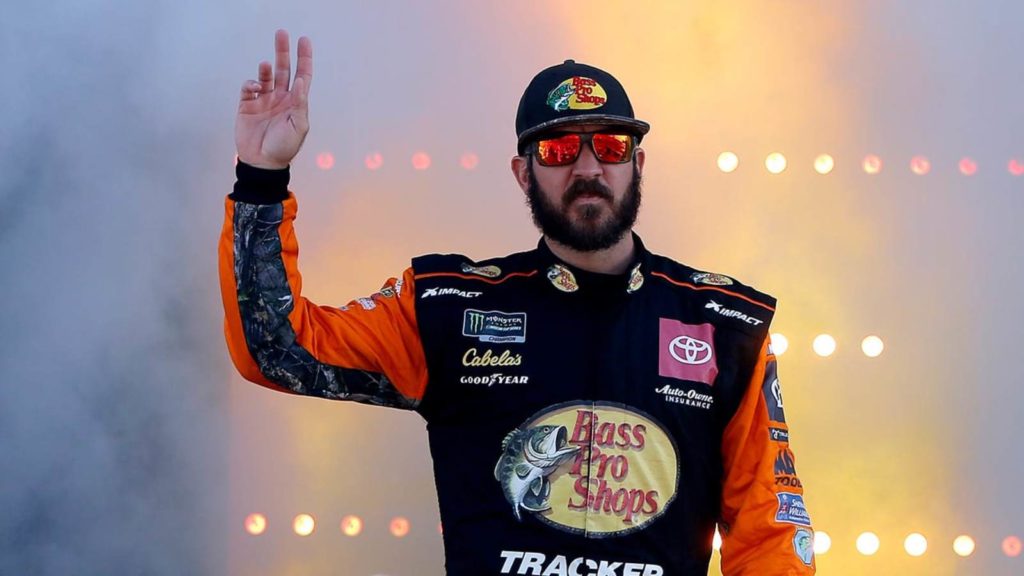 Reacting to his contract extension Martin Truex Jr. addressed the question of why he took so much time to make up his mind saying he just wanted to think about the situation and figure out a solution by himself and added that he was able to do so after consulting his friends and family. He went on to say that the situation he was in gave him an opportunity to look at everything something that he never had really done before.
"I tried to just think about all this myself and figure it out. Friends and family helped as well. Just wanted to look and make sure I was doing the right thing. I never had my mind made up. I felt like it was an opportunity for me to look at everything. I've never really done that before," Martin Truex Jr. said.
He went on to say that he always wanted to make sure if he is to keep going on with his racing will he be happy about the decision and the opportunities he might be having in the future at different races and track conditions. Martin Truex Jr. added that It feels great to extend the contract and he is happy and looking to see what he can do with the team going forward.
"I've always just did what I was doing and I just wanted to make sure if I was going to keep going, I was going to be happy with that decision and I've got the opportunity to do the things on the race track that I want to do. It all feels great. I'm happy and we'll see what we can do from here," Martin Truex Jr. added.
Martin Truex Jr. acknowledged that he doesn't like running not good as he is here to win races. He added that everyone in his team is working hard right now as they have got his back in the race for the win. He went on to add that he feels like they are in the right spot to get to the playoff this season and shreds his hopes that they might be able to do that by keep doing everything they can in the coming races.
"I don't like not running good. I'm here to win. I feel like everybody is working really, really hard right now. I've got an awesome team. They've got my back, I've got theirs. It's an up-and-down sport. I've been a lot worse off than this before. We're sitting in a good spot in points, just depends on how many guys win if we can't. I feel like we're getting closer and we'll keep doing all we can," Martin Truex Jr. Explained.
Also read: "Frustrating. That's probably the best way to put it," Tyler Reddick on his 2022 season so far as his playoff hopes diminish following the winless runs
Also read: "I think is that Trackhouse Racing has done a good job embracing all of that," Justin Marks gives insights into the key factors that brought them success in 2022