NASCAR hosted its second exhibition race of the season, the All-Star Race with a completely new format on Sunday, 22nd May 2022, and the world witnessed Ryan Blaney of Team Penske take his No.12, Ford, to the victory lane also taking home the prize money of 1Million USD, but what happened during the initial moments of Stage-2 of the much-awaited iconic race was horrifying.
This terrifying moment was the huge crash involving the No.1 Chevrolet of Ross Chastain running into the No.18 of Kyle Busch as he punctures a tire 3 laps into Stage 2, Chastain then flew over the No.18 car only to go and slam into Chase Elliott's No.9 and then hit into the outside wall. This stood out as the worst crash in a long time but fortunately, all three drivers walked away uninjured but out of the race.
Also read: "It was decent, I guess. It was better than doing nothing," Ryan Blaney relished with the new All-Star Race format
What fans had to say about the NASCAR All-Star Race Chastain-Busch-Elliott crash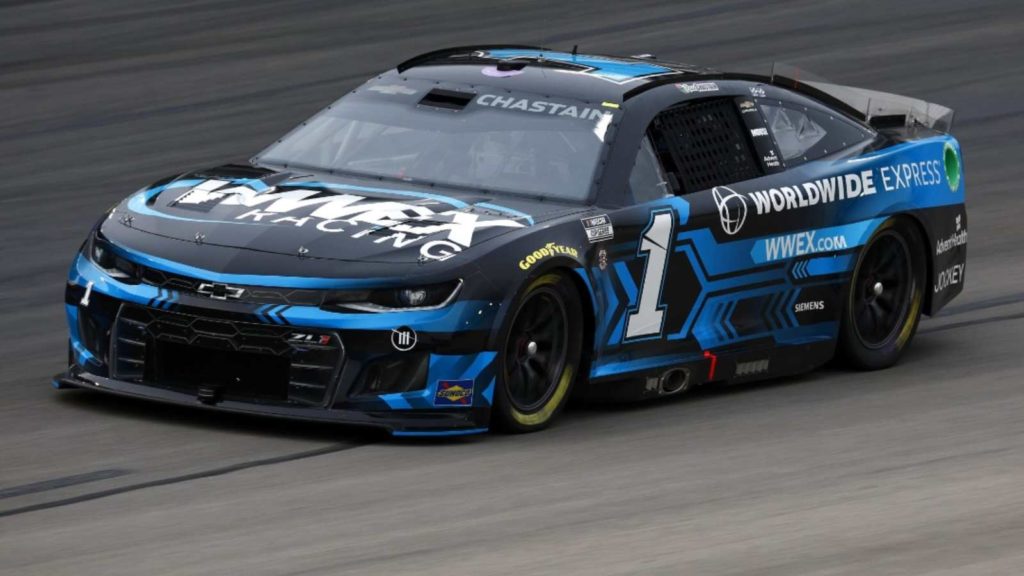 NASCAR fans reacted with GIFs and their own personal takes on the crash as few blamed the Next-Gen car while others had the drivers or their spotters or pit crews to blame. Few just felt glad that no one was unharmed and few said it was just a result of multiple bad decisions not criticizing any of the drivers or teams. The crash took place at the beginning of Stage-2 and all the three cars were immediately out of the race.
Also read: "I just didn't hydrate enough," Ross Chastain is all set for this week's NASCAR All-Star Race after his alarming Truck Series race finish at Texas
Also read: "Big hits; big hit into Kyle," Ross Chastain regrets not making the right decision leading to a crash with Kyle Busch and Chase Elliott