Kevin Harvick has been one of the most outspoken drivers in the cup scene recently. The veteran has been demanding changes in NASCAR on multiple issues. These demands range from drivers' safety to car performance, and tracks that are part of the cup schedule.
Kevin Harvick now demands NASCAR to adopt two rules from its open-wheel counterpart Formula one. The veteran in his latest Twitter interaction suggested the premier stock car racing championship should make these changes to make the racing more productive.
The 2014 cup champions want NASCAR to introduce the under-investigation system from F1. This gives NASCAR the right to impose penalties on drivers at any stages of the race for prior incidents. The proposed rule has a lot to do with the Byron-Hamlin clash at Texas. Byron didn't get penalized for intentionally spinning Hamlin under caution.
The second proposed change he wants to see in NASCAR is with its 36-race-long schedule for 2023. The former champion wants NASCAR to give additional off weekends as in F1. The 2023 cup schedule only gives fans a single week off from racing. Harvick demands at least two off weeks in the cup series.
Also read: Why Alex Bowman is no longer a championship contender?
How NASCAR Twitter reacted to Kevin Harvick's demand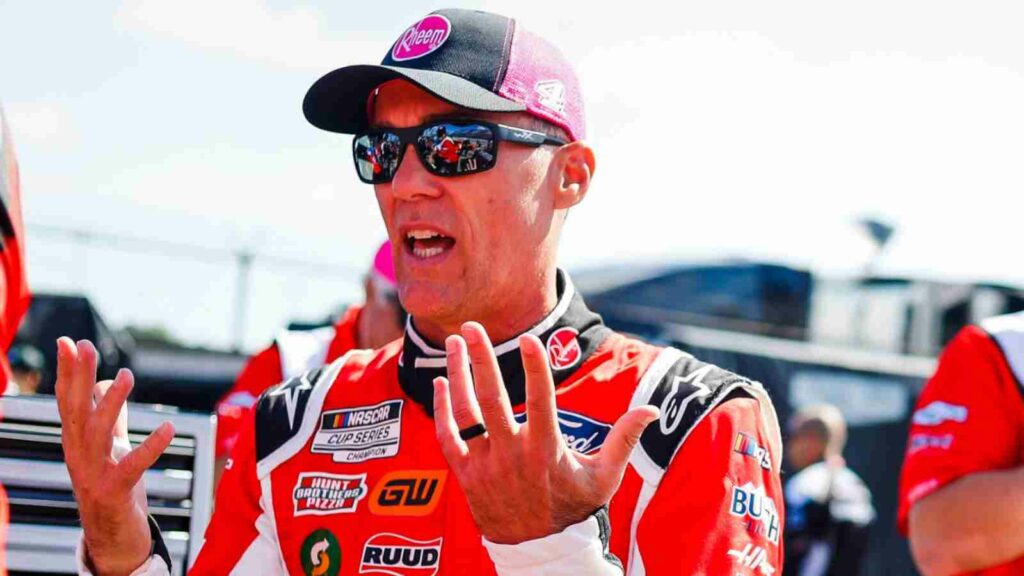 NASCAR Twitter was in full agreement with the veteran regarding the introduction of the "under investigation system". His opponent Denny Hamlin also joined the conversation supporting the proposed rule change. Hamlin could have had a better finish on Texas if such rules were followed.
In the case of increasing the off weekends, not everyone agreed. The reaction was mixed and diverse. Some fans agreed with the veteran and pointed out that it's the right thing to do. For others, the millionaire demanding more days off from work wasn't digestible.
Also read: Kurt Busch keeps pushing to make a comeback to the track before the season finale
Also read: 'Get rid of the new car,' NASCAR Twitter reacts to Alex Bowman sitting out the Talladega cup race due to a concussion