Kyle Busch made headlines in NASCAR last week for all the wrong reasons, something the fans now expect from the two times Cup champion owing to the notorious crazy decisions Kyle Busch often finds himself in. The veteran came under fire last week for leaving his car in the middle of the pit road last week after his early exit from the race.  
Fans and NASCAR personas were quick to come forth calling out Kyle Busch for his actions alongside Clint Boyer who called out the veteran as he was doing the live commentary on Fox. Now NASCAR team owner Tommy Baldwin Jr. has come forth calling out the veteran for his actions in the Door Bumper Clear podcast , as he accused Kyle Busch of being a 'b****'.
Also read: William Byron claims he has 'a good shot at the win,' in Kansas Speedway on Sunday as the HMS young-gun set to bounce back from Darlington disappointment
Find out what NASCAR team owner Tommy Baldwin said on Kyle Busch's actions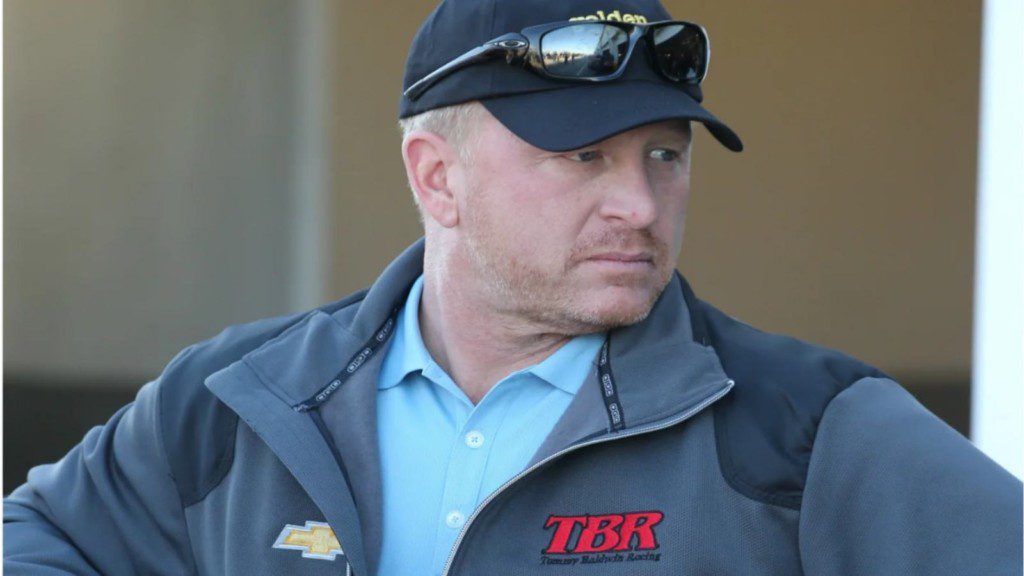 Tommy Baldwin said that for him Kyle Busch is a little b****, plain and simple just as he said it before on his social media platforms. Tommy Baldwin went on to acknowledge that if it wasn't for the talent Kyle Busch has, he won't be getting any sponsors to support him with that attitude. He went on to say that he believes Busch is so far based on things he does and how to do it. He added that Kyle Busch deliberately left the car on the pit road to disrupt the race instead of getting back to the garage.
"Well, I've said it before on my social media, and I'll say it again. Kyle Busch is a little b****. Plain and simple. He is. If it wasn't for his talent, there would be no sponsor and no owner that would let him drive a race car. I think he's just so far off based on what he does and how he does it. All he did yesterday was disrupt the race. He could have turned into that garage, without a problem," Tommy Baldwin said.
Also read: 'By no means are we a 22nd-place team,' claims Denny Hamlin who believes he just needs 'racing gods just finally give him a break,' to get back to the top
'He should be fined 100 points,' Justin Haley's spotter Brett Griffin on Kyle Busch's antics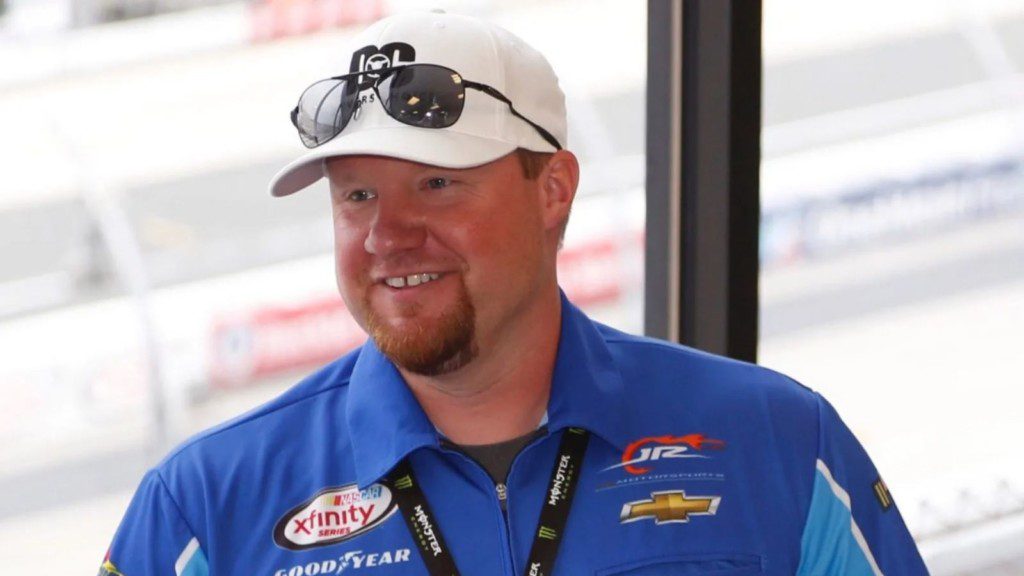 Brett Griffin, who spots for Justin Haley in Cup Series suggested that a NASCAR official should have entered the cranked car of Kyle Busch to check whether it was in the right shape to get to the garage and if it is the veterans should be fined 100 points. He went on to say Busch ruined Justin Haley's pit strategy and accused Busch of changing the commercial strategy of the team.
"They should take a NASCAR official and put him in that car, and if that car will crank and that car is able to drive through that gate into the garage then he should be fined 100 points. He ruined the entire part of the race as far as what we were doing for pitting, he ruined the commercial strategy, he changed everything because he was being exactly what Tommy just called him," Brett Griffin said.
Also read: 'This is kind of the norm,' Dale Earnhardt Jr. came out in support of Kyle Busch after he is facing backlash for leaving his car on the pit road in Darlington
Also read: 'The margin of error is so small,' Tyler Reddick is set to chase his first Cup race win in Kansas as he expects 'strategies and 'risk' to decide his chances there