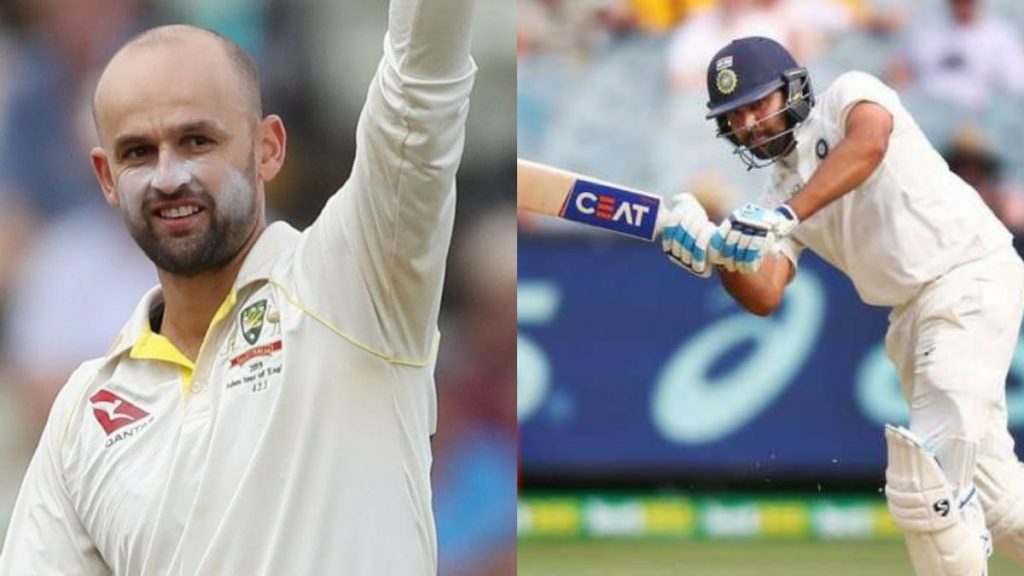 As both India and Australia leave for Sydney, the preparations and speculations regarding probable playing 11 have come to the fore as usual. As Rohit Sharma joined the Indian squad on December 30, 2020, questions as to whom Sharma would replace, started lingering on Indian fans and the host country's, Australia's mind.

Australia's spinner Nathan Lyon said in a press conference on Monday, "Obviously, Rohit Sharma is one of the best players in the world going around, so it is going to be a big challenge for us bowlers, but we are going to show our way from it, we love challenging ourself."

"He (Rohit) is a big input for Indian side, so it is going to be interesting to see who they leave out. But we will have our plans ready for Rohit, and hopefully, we can get on top of him nice and early, but respecting how good a cricketer Rohit is," Lyon added.

Rohit Sharma who is adjudged as the Vice-Captain for the series left has come following his recovery from a hamstring injury. He had suffered an injury during the IPL league matches but featured in the playoffs matches.
Lyon praised Ajinkya Rahane, the current Test skipper, "He (Rahane) is obviously a world-class batter, which obviously helps with everything. I think the patience that he shows at the crease, he doesn't seem to get (frustrated) much. He (Rahane) doesn't buy into any sledging or any conservation out there in the middle, he is pretty calm and collective batter (of the) opposition, so it is few different things that he offers."

"But he (Rahane) is obviously leader of India at the moment as Virat (Kohli) is not here, so he is standing up at the moment and I know we will have our plans ready to hopefully combat him come the SCG Test," Lyon added.

Besides, he heaped praises who Ravichandran Ashwin, who has been in an excellent form in the series. Lyon said "Yeah, Ashwin is bowling very well. He is a world-class spinner and I have said that throughout my whole career. He has bowled quite a straight line to our batters, which they haven't had come up with a plan as yet. I think they will come up with one of them and counter Ashwin's plan in Sydney. But he (Ashwin) is a world-class bowler and what you expect, he has got a decent record around the world, so hats off to him."

Taking about a different strategy that this Australian spinner is coming for Rahane, Lyon added, "I think (Ajinkya) Rahane played me extremely well in Melbourne, so I know I am going to come up with a couple of different plans for him and a few different guys, so I am looking forward to putting them in place. But, to be honest with you, we have been pretty accurate with our bowling, as a squad to take 20 wickets quite quickly in Adelaide but then challenged little bit in Melbourne. But to stay there and keep creating chances, that was a positive. So, we are very confident as a bowling group and I know personally I have got a few different plans to put in place."

"I think they (Indian batsmen) have played me pretty similar. Every series I come up against India, they try to be quite attacking," the Australian spinner talked about Indian batsmen at large.

As the series is now leveled 1-1, the competition in the upcoming matches will be more intense.