Seems like Kyrie Irving has been occupying the US Headlines more than the Kardashians for the past few months. The Brooklyn Nets star is a constant topic of discussion not only on the sports channel but amongst all the other fraternities. Kyrie's stance against the COVID vaccination has resulted in an altercation between him and the Brooklyn Nets franchise.
The 29-year-old signed a 4year contract with the Brooklyn Nets worth $136 Million Dollars. But he has been everything but serviceable to them. According to the New York vaccination mandates, the players need to take the COVID vaccination in order to play but since Irving refused to take the vaccination, he has been ruled out for all the home games.
Kyrie advocates that it should be an individual's choice to take the vaccination or not, and to some extent it is correct. But why would the government or any organization jeopardize millions and hundreds of heads for one person? Prevention is better than cure. The NBA had already faced the shut-down previously so under no circumstances it would go through the same.
Kyrie Irving amid vaccination Controversy spotted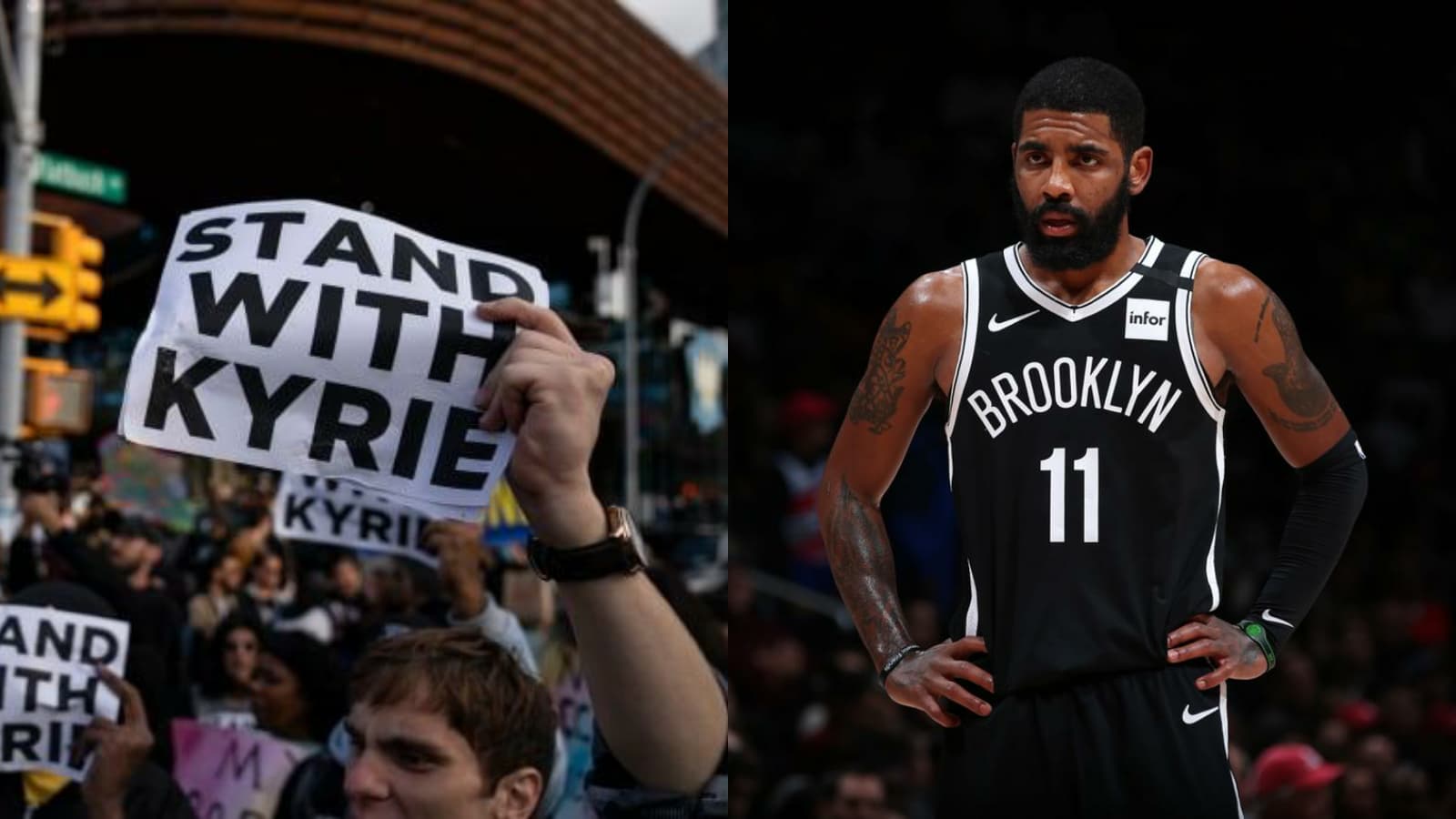 Kyrie Irving has missed all the games for the Brooklyn Nets since the season started, and was keeping it low but earlier he was spotted at a Seton Hall College Basketball Game. Wearing an all-black attire Kyrie was seen watching the Seton Hall Pirates men's basketball game against the Farleigh Dickinson Knights.
As per the reports from Adam Zagoria, Kyrie went to support his close friend Seton Hall Guard Bryce Aiken as they have attended the same High School, The Patrick School. Kyrie was also accompanied by a former Knicks player Tim Thomas.
Zagoria also wrote, "Irving is close friends with Seton Hall guard Bryce Aiken, with both having attended St. Patrick High School/The Patrick School, and Irving clapped whenever Aiken scored or made a good play. Aiken finished with 15 points in the blowout victory. Irving left the court during halftime before returning in the second half, and Thomas said Irving would not be speaking to reporters. He departed again for good with the game well in hand."
One of the interesting questions that are circulating online is "Whether Kyrie Irving returns or not?" Ironically, everyone has questions but no answers as the man himself have kept his lip tight over this piece of news.
The fans can only hope that he returns soon even though talks about his trade exchange are going on, and join James Harden and Kevin Durant into Brooklyn Nets' hunt for this season's title.
Also read: Video: JA Morant Teaches Charlotte an 'Offensive Lesson' in the 1st…
Also read: Kyrie Irving Trade: Brooklyn Nets' star Being Pushed to Philadelphia 76ers…