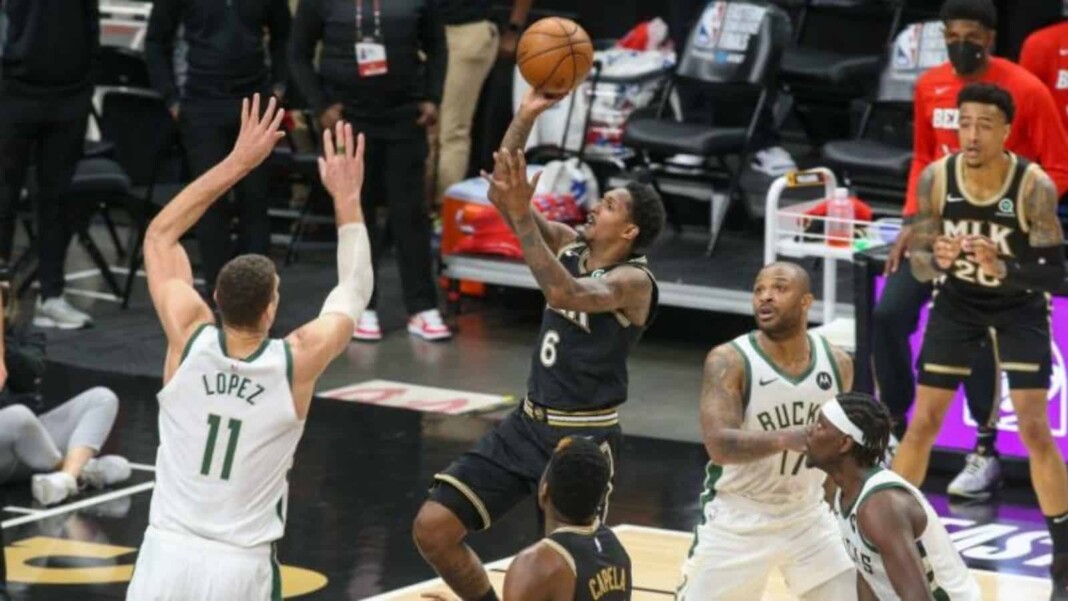 Take a note of the latest edition of the Atlanta Hawks vs Milwaukee Bucks predictions. The Atlanta Hawks have surprised everyone with their perseverance and rescillence throughout the year. Their regular season was not that great. But they made sure their playoffs have been good so far. Coming above great teams, they stand neck to neck with Milwaukee Bucks in the eastern conference finals. The 2021 NBA Eastern Conference Final is tied at two games apiece after the Hawks dominated the Bucks 110-88 in Atlanta on Tuesday. Without Trae Young, who was ruled out of the game due to a bone bruise in his right foot, the Hawks relied on crisp passing, sweet shooting and a punishing defense to overwhelm Giannis Antetokounmpo and company.
The story for Milwaukee Bucks hasn't been great so far. Antetokounmpo's status, who hyperextended his left knee in the third quarter of Game 4, is uncertain and an update will be provided the morning after the game. The Milwaukee Bucks will have to regroup and find a way to win the event the two-time MVP is unable to play. As the Milwaukee fly back to Fiserv Forum, their hopes will be high to get a lead in the series.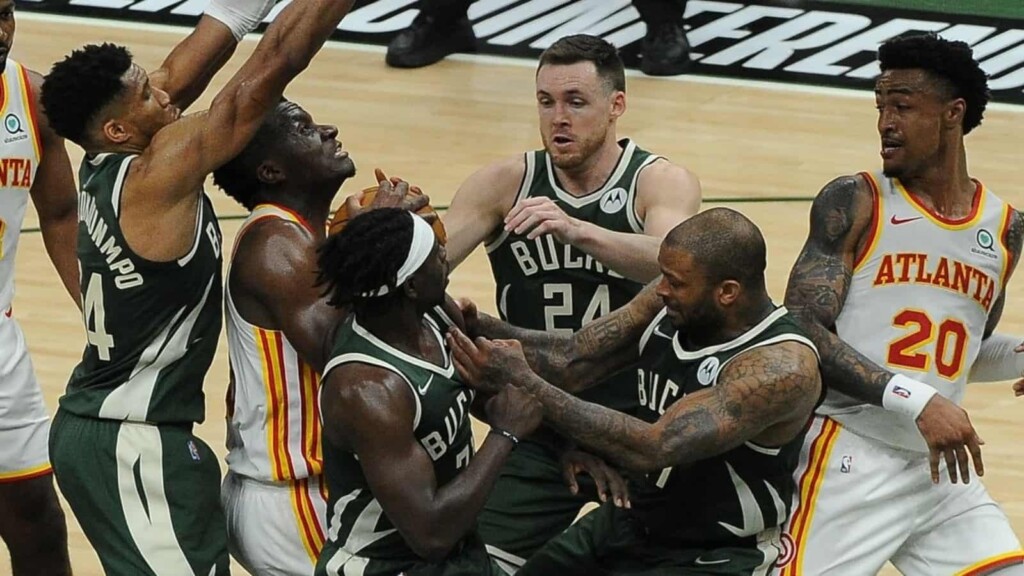 Atlanta Hawks vs Milwaukee Bucks Preview
Game 4 was a showcase of the Atlanta Hawks' resolve following news of Young's unavailability. Every player stepped up, including the reserves, who had 35 points combined. The former Clippers star Lou Williams turned the table for Hawks. Atlanta Hawks will need another big game from him, especially if Young is unable to give it a go on Thursday or if he is not 100 percent.
Game 4 was a nightmare for the Milwaukee Bucks, who had a lackadaisical approach from tipoff to the final buzzer. There were moments when they were able to execute their offense but coach Mike Budenholzer's team mostly looked unprepared. Their defense is a concern especially if Giannis Antetokounmpo doesn't play. Khris Middleton will have a lot on shoulder to perform.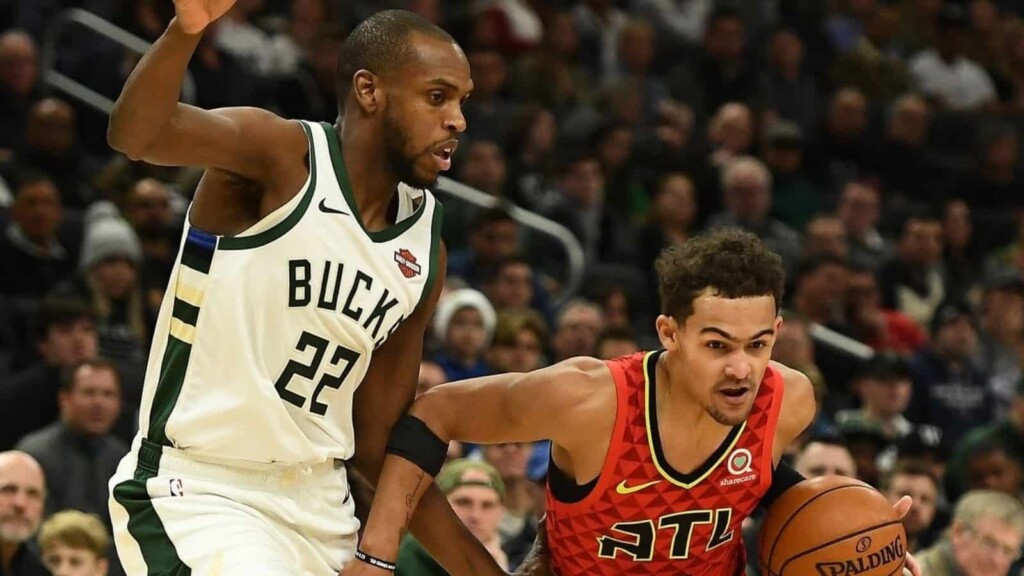 Atlanta Hawks vs Milwaukee Bucks head to Head
The series is currently ties 2-2 apiece.
2018-19 – Hawks 3-1 Bucks
2019-20 – Hawks 0-3 Bucks
2020-21 – Hawks 1-2 Bucks
Atlanta Hawks vs Milwaukee Bucks Injury Report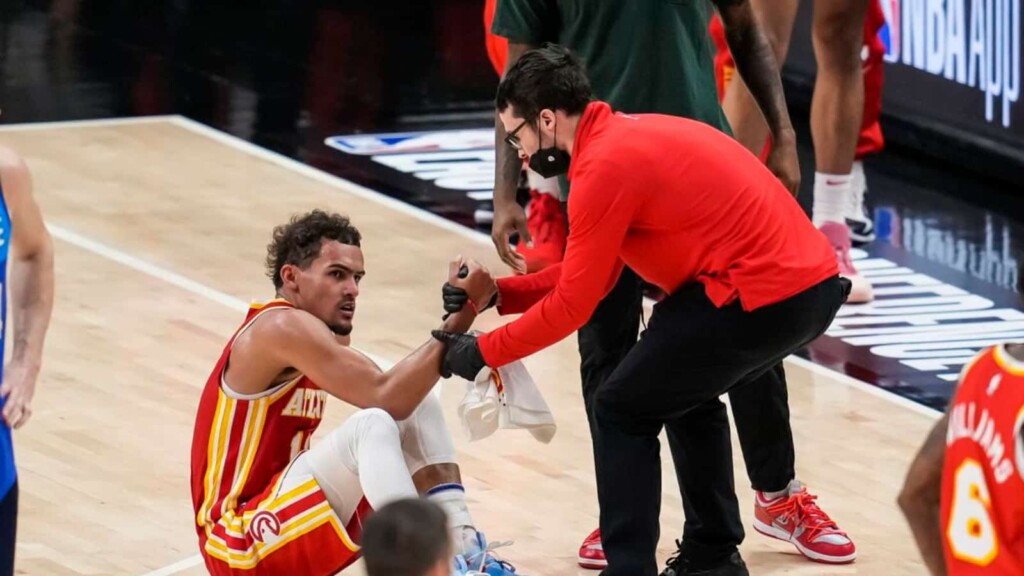 Atlanta Hawks are without their superstar Trae Young. While falling prey to ankle injury in game 3 his absence is a concern on shooting. Other than that De'Andre Hunter is completely out for the rest of the season.
Milwaukee Bucks recently fall into injury scare. Their talisman Giannis Antetokounmpo suffered a right knee hyper-extension. Being questionable for upcoming game, fans will hope their star returns soon. Other than him, Devonte DeiVincenzo is down with ligament injury.
Atlanta Hawks vs Milwaukee Bucks Line ups and Starting 5s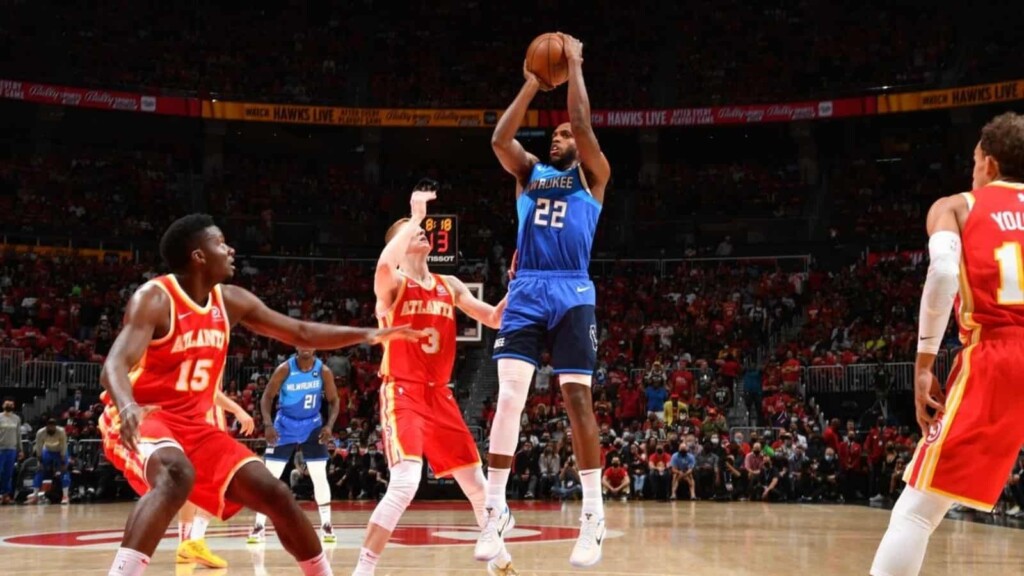 The Atlanta Hawks recent line up was fruitful. So they will start unchanged with Lou Williams, Bogdan Bogdanovic, Kevin Huerter, John Collins and Clint Capela. Other than that their quick rotation options will be Cam reddish, Danilo Gallinari, Onyeka Okongwo and Kris Dunn.
The Milwaukee Bucks will start with Jrue Holiday, Khris Middelton, PJ Tucker, Bobby Portis nd Brook Lopez. Giannis may get a chance to be on bench but their substation has more stability. Bucks rotational players will be Pat Connaughton, Bryn Forbes, , Thanasis Antetokounmpo, Elijah Bryant and Saam Merrill.
Atlanta Hawks vs Milwaukee Bucks Predictions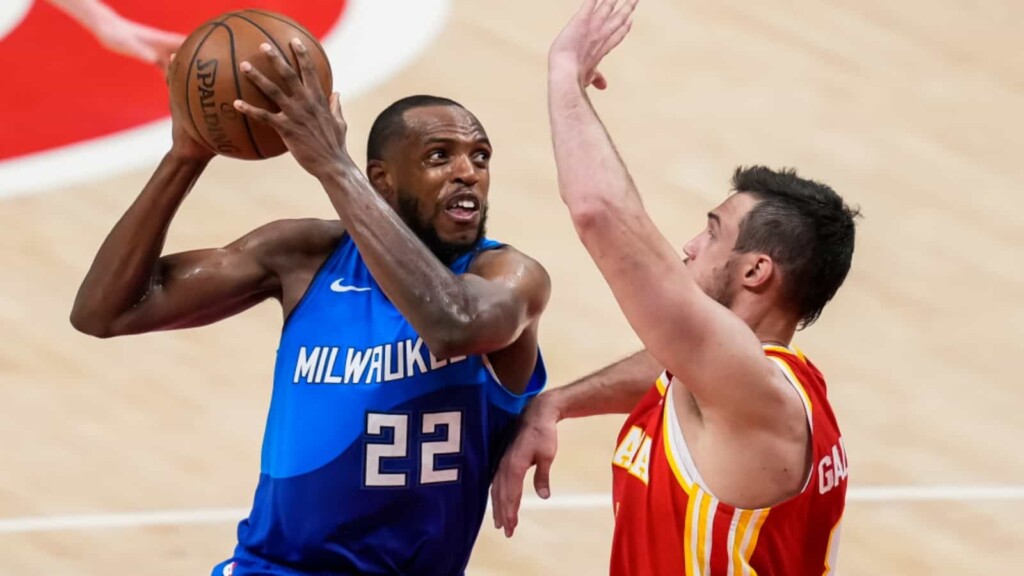 Young has a greater chance of returning to the court in time for Game 5 than Antetokounmpo. The Atlanta Hawks are playing it safe when it comes to their prized point guard, but he could be made available on Thursday. With higher ho0pes they return to Fiserv Arena in in order to regain their lead.
Milwaukee Bucks have a better team. Yet with Giannis Antetokounmpo out Hawks have Bucks on the ropes. Khris Middleton has a ton of duties over shoulder as Atlanta Hawks remains the favorites to win game 5. Tighten your seat belts and get ready with the Atlanta Hawks vs Milwaukee Bucks predictions and support your teams.
Also Read: "Sending my thoughts and prayers": Atlanta Hawks star Trae Young on Giannis Antetokounmpo's scary injury
Also Read: Sixers News: Danny Green's Honest Opinion on Teammate Ben Simmons