Just ahead of game 6 of the Eastern Conference finals, here is an updated list of Atlanta Hawks vs Milwaukee Bucks Predictions. As the next game of EC finals lines up at phoenix Suns arena, Milwaukee Bucks will look to eliminate their counter parts. Atlanta Hawks are facing a huge trouble. With Trae Young being probable for the next game, they are 3-2 down in the series. Travelling back to home, Atlanta Hawks will look to tie the series and force game 7.
The Milwaukee Bucks have made it clear that with or without Giannis Antetokounmpo, they want to win. Leading the series 3-2 after Thursday night's 123-112 win, the Bucks are one win away from making the NBA Finals for the first time since 1974. However, coach Mike Budenholzer and his side are unsure if Giannis Antetokounmpo will play after he missed Game 5 with a hyperextended knee.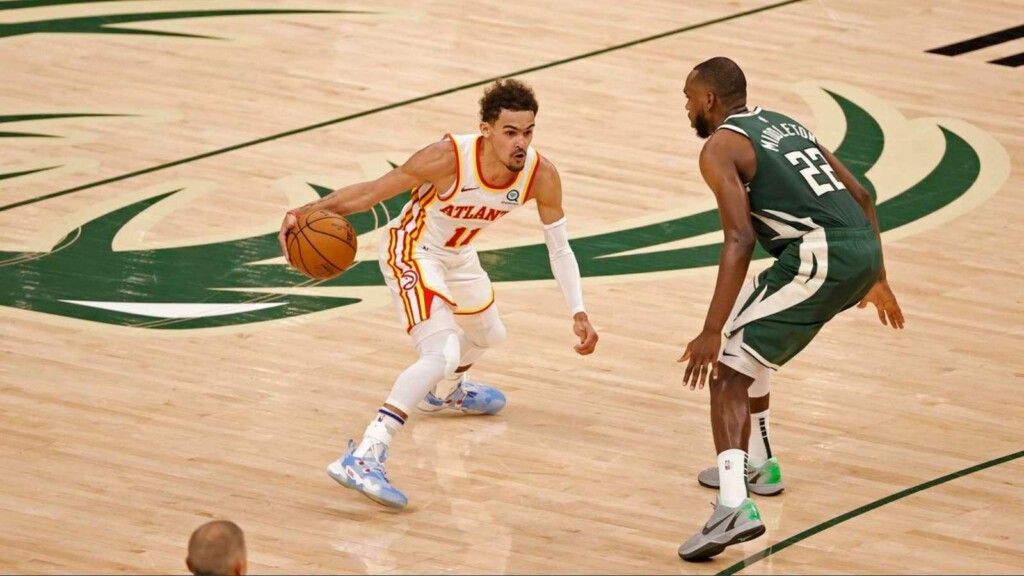 Atlanta Hawks vs Milwaukee Bucks Preview
It was a shock to see the usually feisty Atlanta Hawks lack fire at the beginning of a game, but that's how they looked on Thursday. It was the exact opposite of Game 4 when they came out ferociously despite missing their heart and soul in Trae Young. If they want a shot at the championship, interim coach Nate McMillan will have to get Bogdan Bogdanovic going early. If Young can't give it a go, the Hawks will need more than just Bogdanovic to step up. Lou Williams, who started for the second straight game versus the Bucks was phenomenal but could not carry the same tempo. After their game 5 loss, things will become tough ahead of next game.
The uncertainty of Antetokounmpo's status is the biggest concern for the Milwaukee Bucks against the Atlanta Hawks in Game 6. However, Jrue Holiday and Khris Middleton have proven that they can handle business without their superstar teammate. The Game 5 win showcased how much firepower the Milwaukee Bucks have if they click on all cylinders in the NBA Playoffs. Holiday and Middleton were inspiring, and both seemed to embrace the extra load that was placed on their shoulders. With game 6 just ahead of them, they will look to seize the series and move ahead to finals.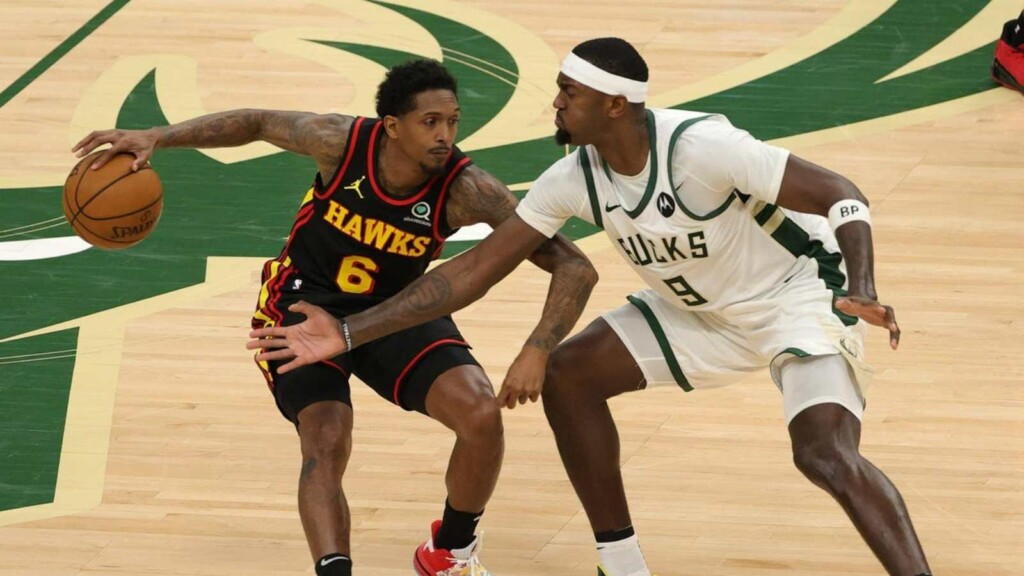 Atlanta Hawks vs Milwaukee Bucks Head to Head
The series is currently led by Bucks 3-2.
2018-19 – Hawks 3-1 Bucks
2019-20 – Hawks 0-3 Bucks
2020-21 – Hawks 1-2 Bucks
Atlanta Hawks vs Milwaukee Bucks Injury Report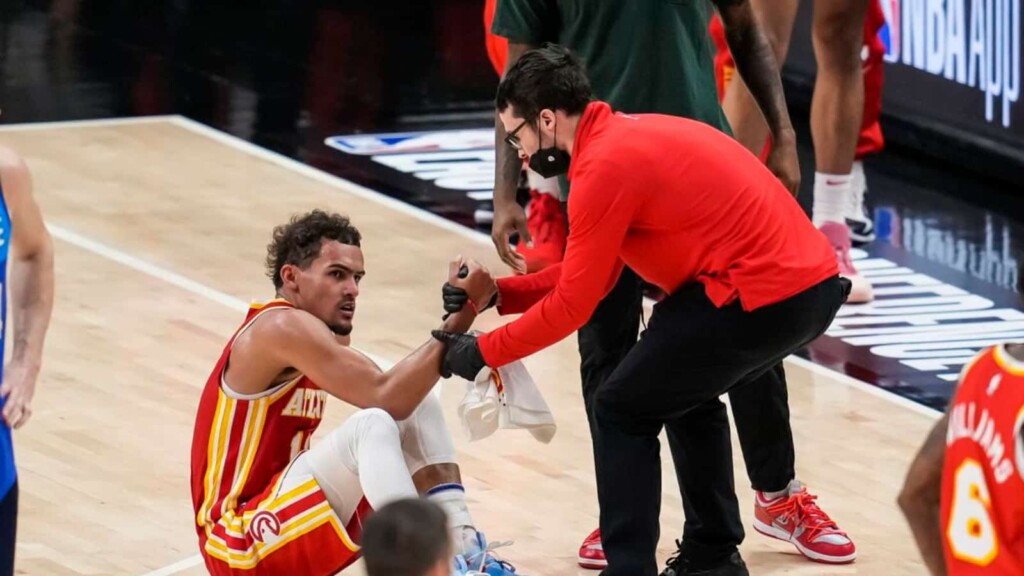 The Atlanta Hawks are currently under pressure. Bogdan Bogdanovic is listed probable ahead of game 6. More than that Trae Young is still questionable with right foot injury.
Giannis Antetokounmpo is still doubtful for Milwaukee Bucks. Now with his latest injury in game 4, his left knee hyperextension seems aggravating. He is still there looking if there is a chance he could step up on court.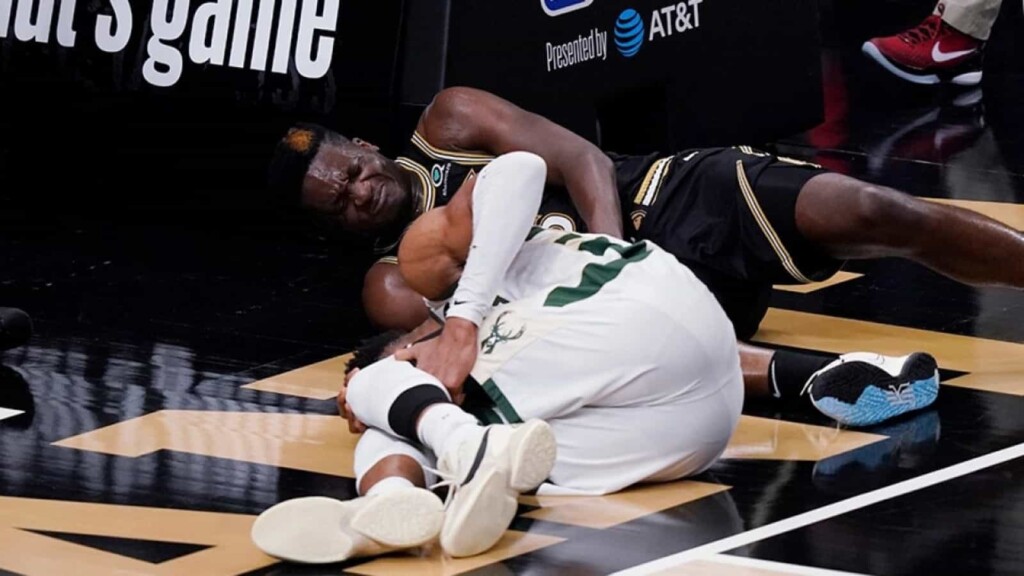 Atlanta Hawks vs Milwaukee Bucks Line ups and Starting 5s
With Trae Young listed probable, Hawks will still stick to their previous line up. They will probably start with Lou Williams, Bogdan Bogdanovic, Kevin Huerter, John Collins and Clint Capela. Their go to substitutions will be Cam reddish, Danilo Gallinari, Onyeka Okongwo and Kris Dunn.
The Milwaukee Bucks will start with Jrue Holiday, Khris Middelton, PJ Tucker, Bobby Portis nd Brook Lopez. Giannis may get a chance to be on bench but their substation has more stability. Bucks rotational players will be Pat Connaughton, Bryn Forbes, Thanasis Antetokounmpo, Elijah Bryant and Saam Merrill.
Atlanta Hawks vs Milwaukee Bucks Predictions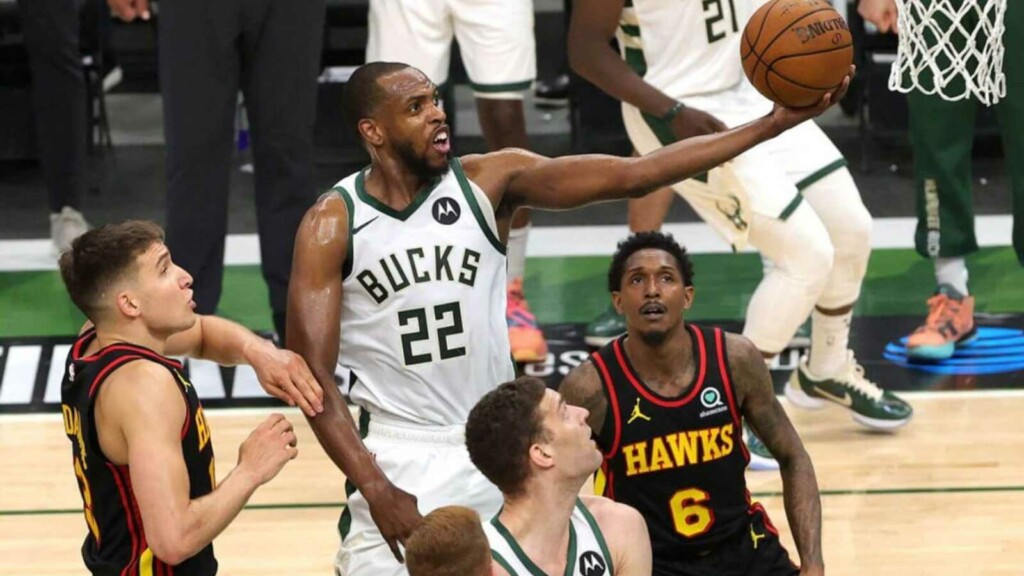 Game 6 is one of the hardest games to predict due to the many variables in play. What if the Atlanta Hawks' Young plays and the Milwaukee Bucks' Antetokounmpo doesn't? What if it's the reverse? What if both of them miss the game, and what if both play on Saturday? Given how resilient the inexperienced Atlanta Hawks have been in the playoffs, they could have at least one more trick in their bag. Unlike the Hawks, the veteran Milwaukee Bucks have been through this before. Get into action with Atlanta Hawks vs Milwaukee Bucks predictions.
Also Read: Jaylen Brown possible trade rumors on table against big NBA stars for the Boston Celtics
Also Read: NBA analyst Skip Bayless anguished on LeBron James' absence at Chris Paul's big night