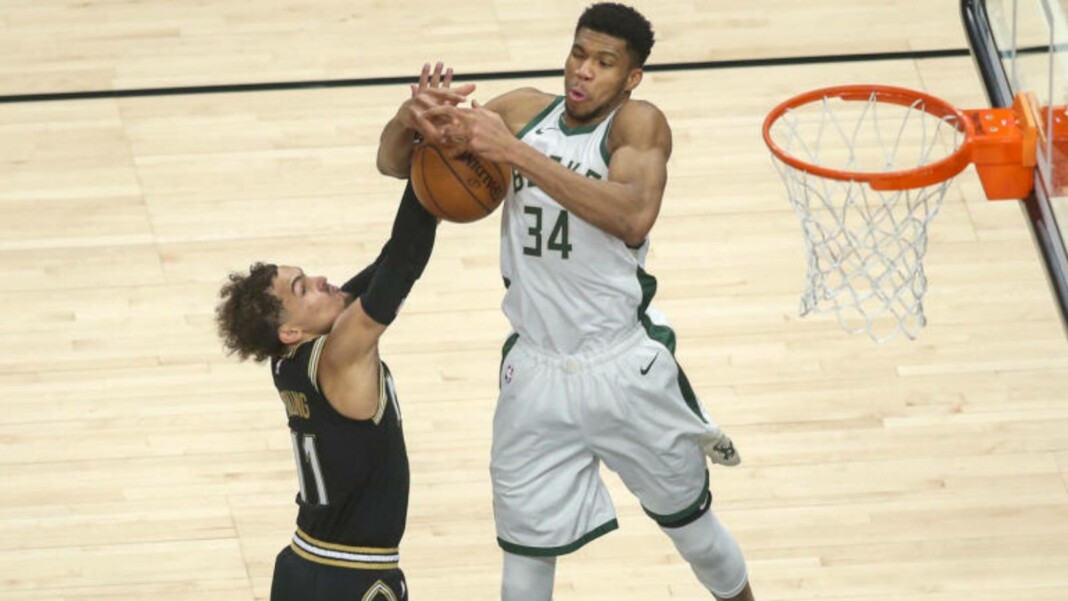 The Atlanta Hawks vs Milwaukee Bucks predictions are here just around game 1 of the eastern conference finals. The Atlanta Hawks have stunned the entire league after galloping their way into finals. After they shut down Philadelphia 76ers in the thrilling game 7 of semi-finals, they are confident. No one thought that the Atlanta Hawks could put down the mighty Philadelphia 76ers, the East's No. 1 seed this season. Now as they wait to haunt down Milwaukee Bucks, Trae Young and squad will look to get into the finals this season.
The Milwaukee Bucks evaded a very stringent playoff series against the Brooklyn Nets. Their scary series was just on the verge of sweeping out when their talisman Giannis Antetokounmpo stepped on gas. The man scored aggressively and forced game 7. Later they took control of the series and made it to finals. The young and confident Hawks will possibly posse less threat. However, the playoffs have been unpredictable throughout.
Atlanta Hawks vs Milwaukee Bucks Match Preview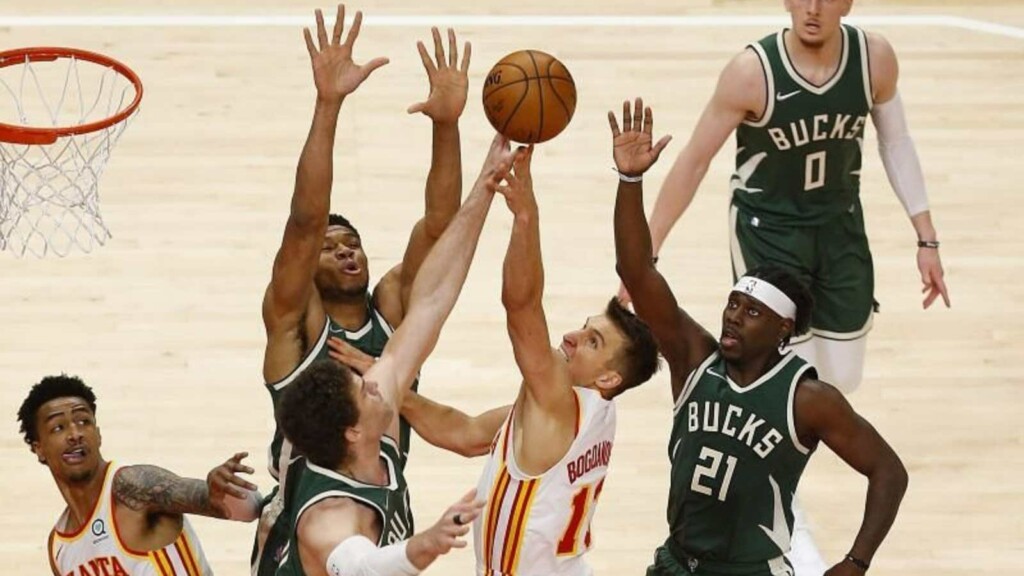 Atlanta Hawks pulled off a stunning victory against 76ers and entered the conference finals. However, things have gone beyond road for the Hawks this season. They have lost the mini-series in the regular season against the Bucks already. More than that, Atlanta Hawks squad has a little less experience compared to Bucks. But their trade for Lou Williams has added more insights to deal with difficult conditions. As the youngsters including key player Trae Young gear up for the action, fan will look forward for the exciting match up as well.
Milwaukee Bucks have been the better team in their previous encounter. And they proved thy are worthy of being the fan favorite. After a thrilling semifinal series against the Brooklyn Nets, the Milwaukee Bucks will have a few days of rest before Game 1 of the conference finals against the Atlanta Hawks. The 115-111 Game 7 win on Saturday should have forged this team into a more formidable fighting unit, especially as it faces a team that has overcome adversity to get this far. Former 2-time MVP Giannis Antetokounmpo has encountered numerous criticisms of not being able to perform in the playoffs. Now, he is proving everyone wrong. With Khris Middleton and Jrue Holiday in his aid, Bucks will be the stronger team in comparison.
Atlanta Hawks vs Milwaukee Bucks Head to Head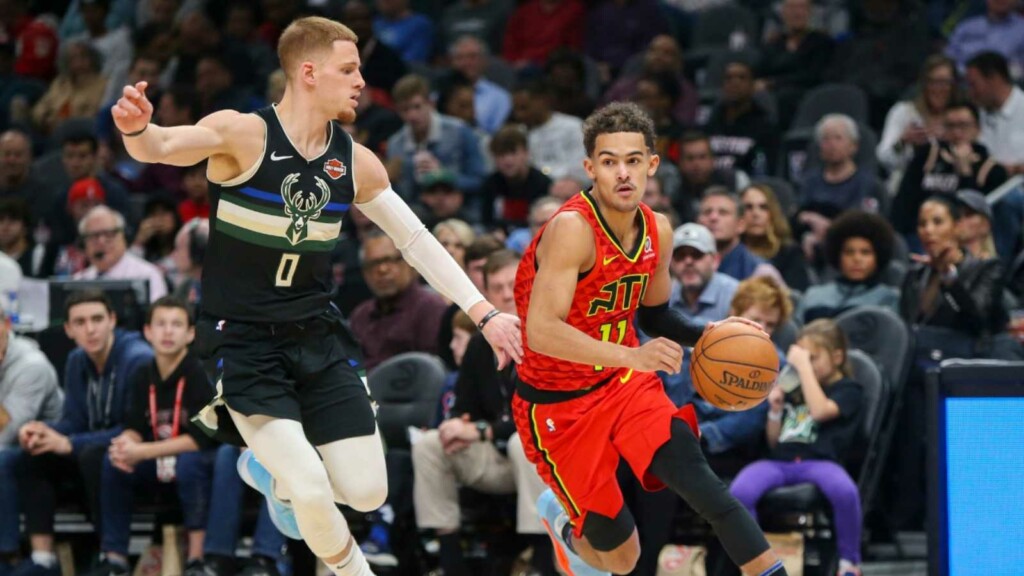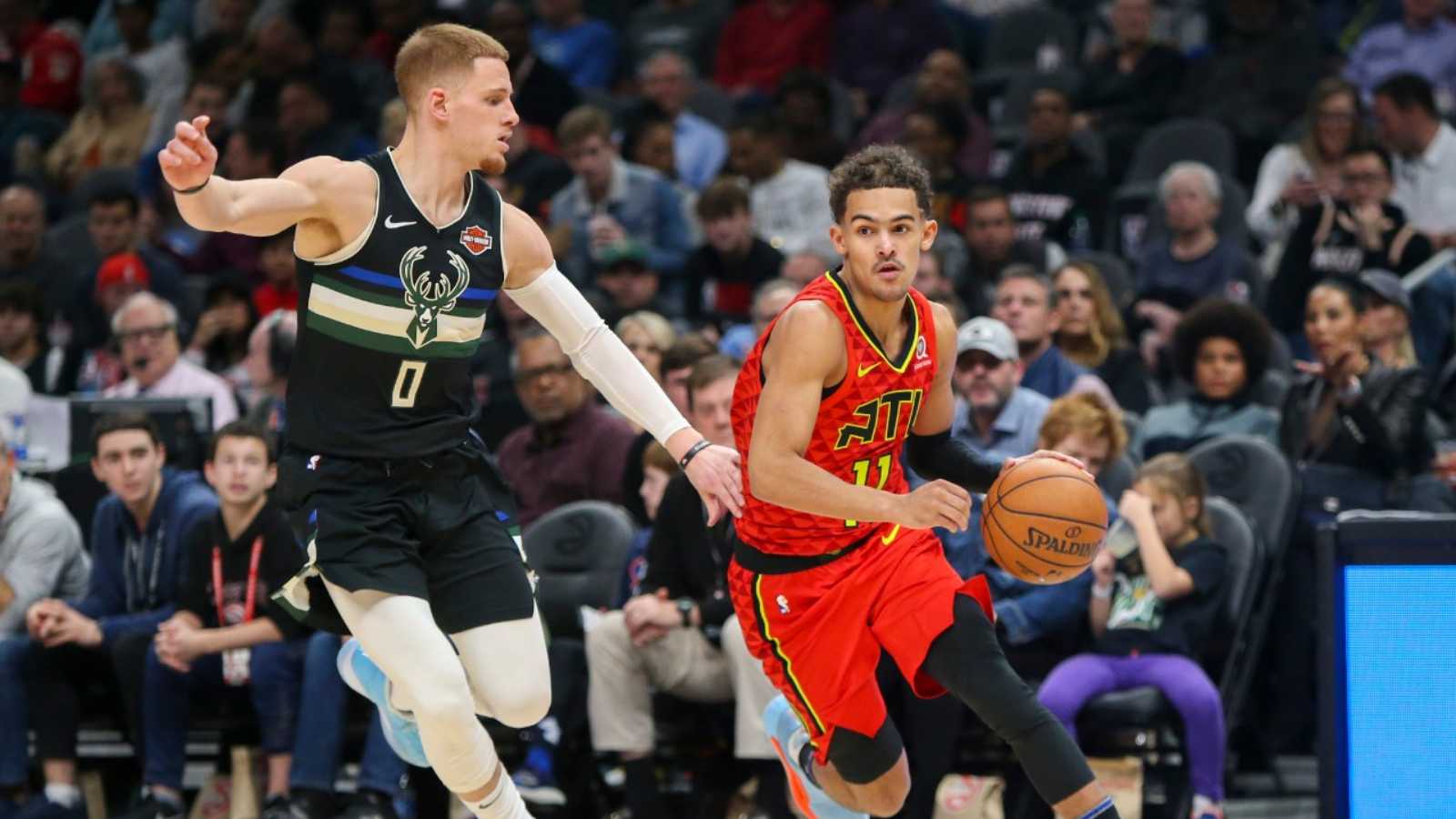 2018-19 – Hawks 3-1 Bucks
2019-20 – Hawks 0-3 Bucks
2020-21 – Hawks 1-2 Bucks
Atlanta Hawks vs Milwaukee Bucks Injury Report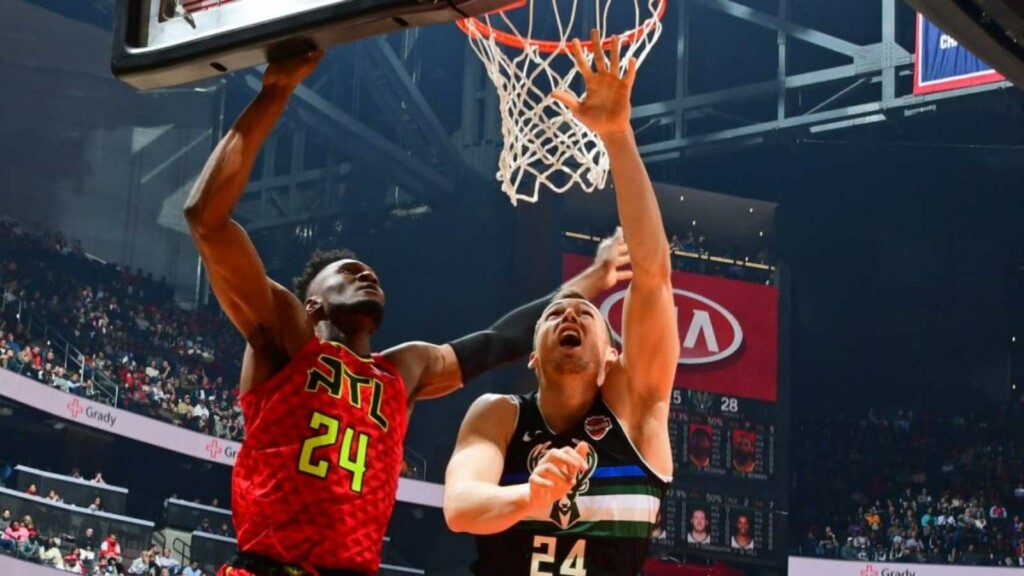 The Hawks' starter De'Andre Hunter is missing with injured knee. After his surgery he has been rested for the rest of the games. Cam Reddish is also out with Achillies injury. Now that Trae Young is better off with his shoulder injury, things have cooled down a little. Howvever, Bogdan Bogdanovic's knee issues will be a worry for the team.
The Milwaukee Bucks will miss their star guard Donte DiVincenzo who succumbed ankle ligament injury for the year. He is probably done for the season. More than that Bucks will look into getting things better after Jrue Holiday tweaked his finger in game 7. However, he will probably start for the Milwaukee.
Atlanta Hawks vs Milwaukee Bucks Line ups and Starting 5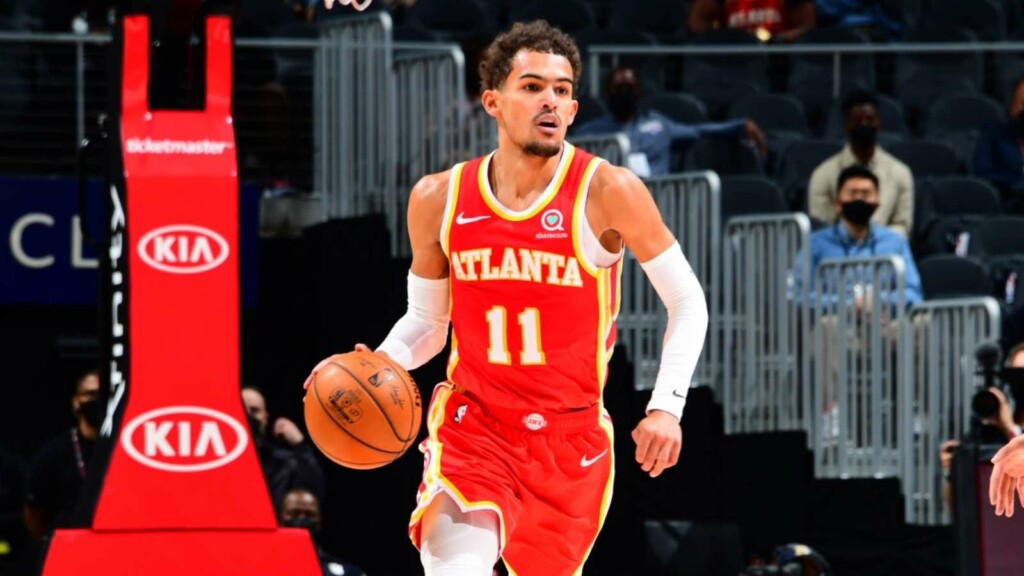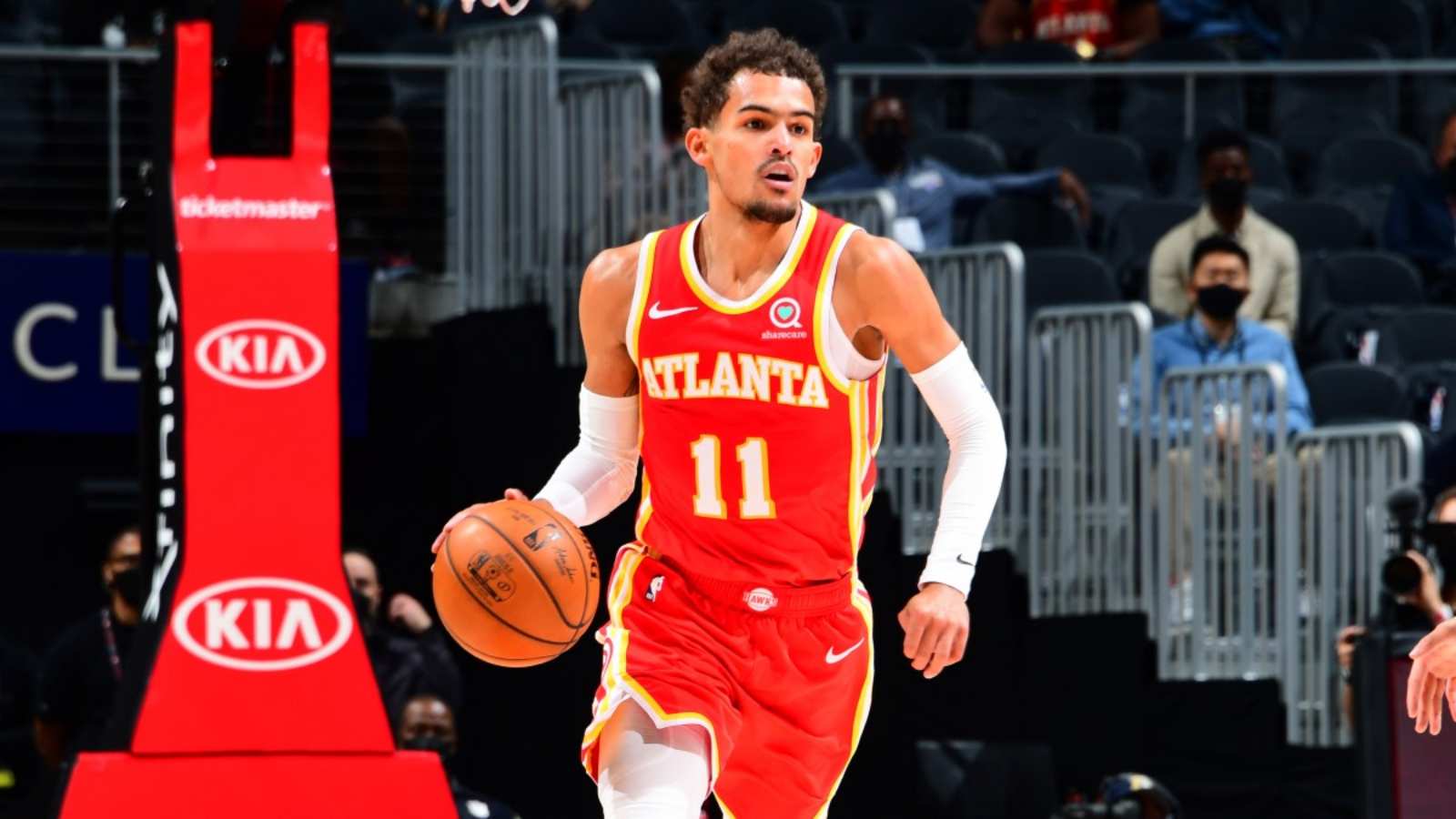 The Atlanta Hawks will be unchanged if Bogdan Bogdanovic's injury doesn't aggravate. They will start with Point Guard – Trae Young, Shooting Guard – Bogdan Bogdanovic, Small Forward – Kevin Huerter, Power Forward – John Collins and Center – Clint Capela.
The Milwaukee bucks will be brimming with confidence after their previous game. They will also start unchanged. Point Guard – Hrue holiday, Shooting Guard – Khris Middleton, Small Forward – Giannis Antetokounmpo, Power Forward – PJ Tucker and Center – Brook Lopez.
Atlanta Hawks vs Milwaukee Bucks Predictions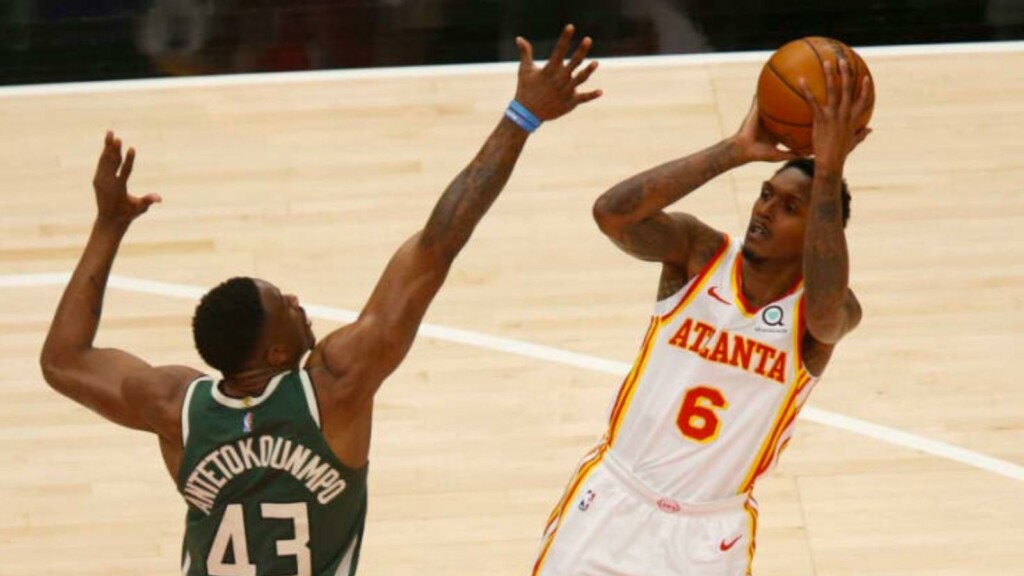 The prediction game has not been very good in the playoffs. The guess game never expected Atlanta Hawks of getting into conference finals. The Hawks have proved more that they can also come with a win playing in away game. Expect the Atlanta Hawks to take advantage of their depth and the threat of their long-range shooters, while the Milwaukee Bucks try to overwhelm them with their size underneath.
Game 1s are usually feel-out games so expect a lot of miscues and missed shots from both teams at the start before they figure things out in the second half. The game should be a tight one, but it won't be a surprise if the Atlanta Hawks shock the basketball world again with a win on the road over the Milwaukee Bucks. Atlanta Hawks vs Milwaukee Bucks predictions line up before game 1 of the conference finals.
Also Read: Video: The Perfect Reaction from Devin Booker After Nose Injury from Patrick Beverley Headbutt in Suns vs Clippers Game 2
Also Read: HELLL YEAA! Chris Paul Honest Reaction on Deandre Ayton's Game Winner in Suns vs Clippers Game 2