The bloody altercation between LeBron James and Isaiah Stewart is still something that people are talking about and debating to put it under accident or intentional. The LA Lakers and the Detroit Pistons had their 2.0 yesterday when the Pistons traveled to Los Angeles to square off against the Yellow and purple.
The match started well for the Lakers but they still kept up with their inconsistent performance in the 4th quarter. They did win the match but the 36 points that Detroit Pistons dropped against the Lakers is something that shouldn't go unnoticed.
Luck for the Lakers that they build quite a lead otherwise it would have their 2nd consecutive defeat. The Lakers beat the Pistons with a close score of 106-110.
Skip Bayless points out the enmity between LeBron James and Isaiah Stewart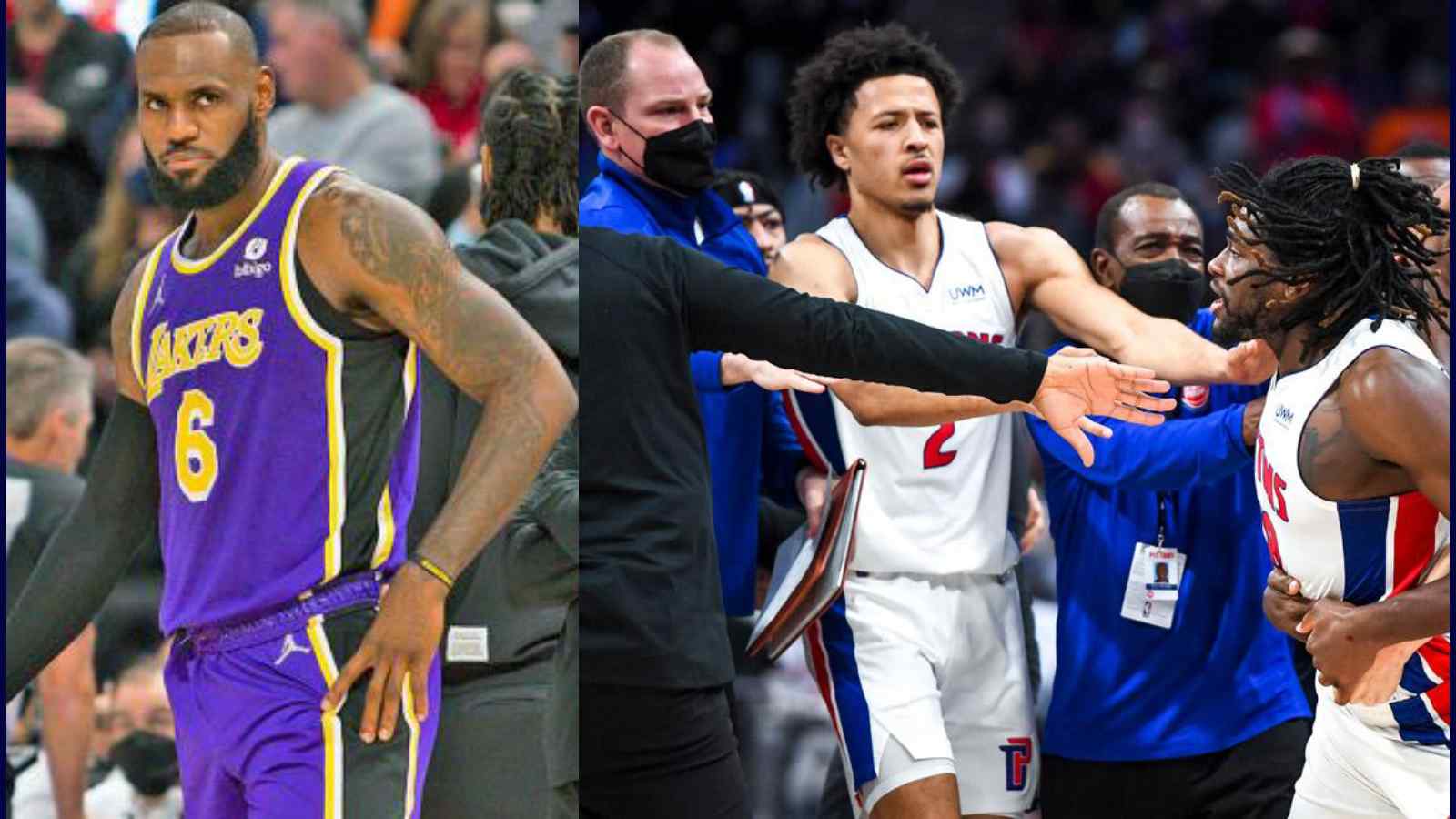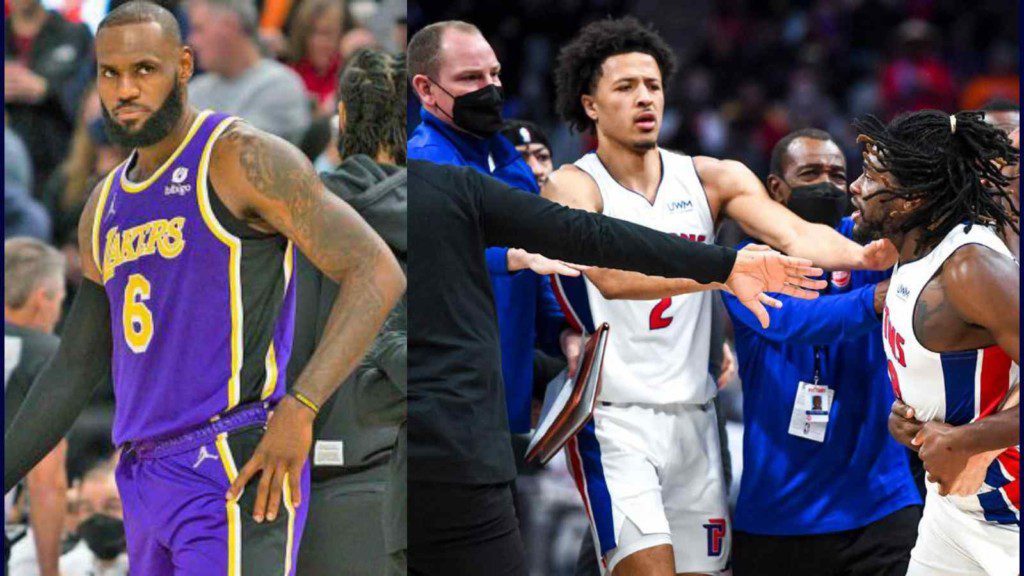 Skip Bayless has been consistent in deprecating LeBron James if not anything else. His aversion for James seems to have gotten a notch higher since all this James vs Isaiah fiasco started. Skip Bayless demanded a suspension for LeBron calling his smacking of Stewart's face intentional and a dirty play.
Then when the suspension was announced he celebrated it. Seems like Skip is the excited kid and LeBron the new toy; Skip is just after him.
The Lakers and Pistons had a match yesterday and fans were on the edge of their seat to watch what this second matchup would bring. Stewart spoke about the whole scuffle and clearly aid that he thinks it wasn't the intention. In a video, he stated, "IT'S GOING TO BE MY LAST TIME ADDRESSING IT. I WATCHED THE FILM. ME, PERSONALLY, LIKE I SAID, I DIDN'T FEEL LIKE IT WAS AN ACCIDENT. BUT THIS IS MY LAST TIME ADDRESSING IT. MY MAIN FOCUS RIGHT NOW IS ON MY TEAM AND MY TEAMMATES, GETTING BACK TO PLAYING BASKETBALL,. I'M NOT GOING TO LET THAT DEFINE WHO I AM. I'M GOING TO LET WHAT DETROIT DRAFTED ME FOR DEFINE WHO I AM, AND THE WAY I PLAY BASKETBALL. I DON'T WANT TO ADDRESS THAT NO MORE AND MY MAIN FOCUS IS ON HELPING MY TEAMMATES AND COACHES."
Things are still ambiguous between these players but yesterday's match sparked something else. With 6 minutes left on the clock in 3rd quarter, LeBron James shot a three-pointer right in front of the Pistons' bench and, he sure did it in style. But what makes it amusing is his defender, and that happens to be Isaiah Stewart. For anyone, it would be just a shot but considering the bedrock of this whole situation, it's unavoidable not to think that LeBron made a statement.
Sports commutation Skip Bayless took on Twitter to highlight this moment and how the enmity between these players seems to still exist.
The Lakers will compete against the Sacramento Kings on Tuesday. It is still unclear whether the veterans would be able to keep their winning consistent or would lose to the Kings once again.
Also read: Watch: Stephen Curry's wild response upon referee after missed blatant missed…
Also read: Brooklyn Nets vs New York Knicks Live Stream, Prediction, Preview, Injury…