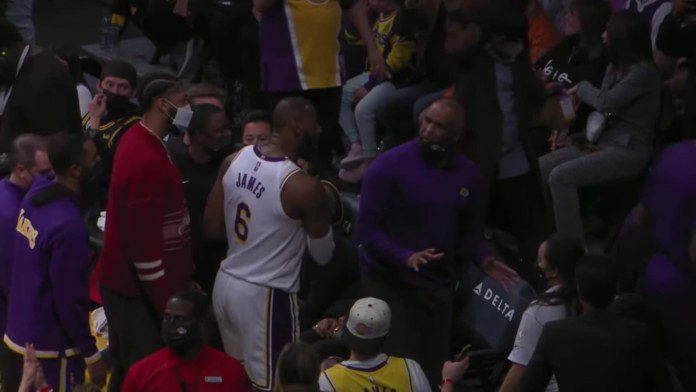 LeBron James and the Lakers finally had their long-awaited victory that could at least shut up the mouths of the people who have been continuously disparaging the whole Lakers roster for their unproductively.
The Lakers performance on the court seemed to have gotten hitched with lousiness because their performance was everything but impressive. But seems like the dark clouds that were hovering are finally drifting away as the Lakers have registered two consecutive stunning wins. But this too has built up another doubt bubble around the Lakers as they've managed to lose matches even after a victorious run, and not just once but consistently.
Also Read: LeBron James is all set to achieve another milestone that can…
Lakers' official-"LeBron James vs Phil Handy's exchange is exaggerated"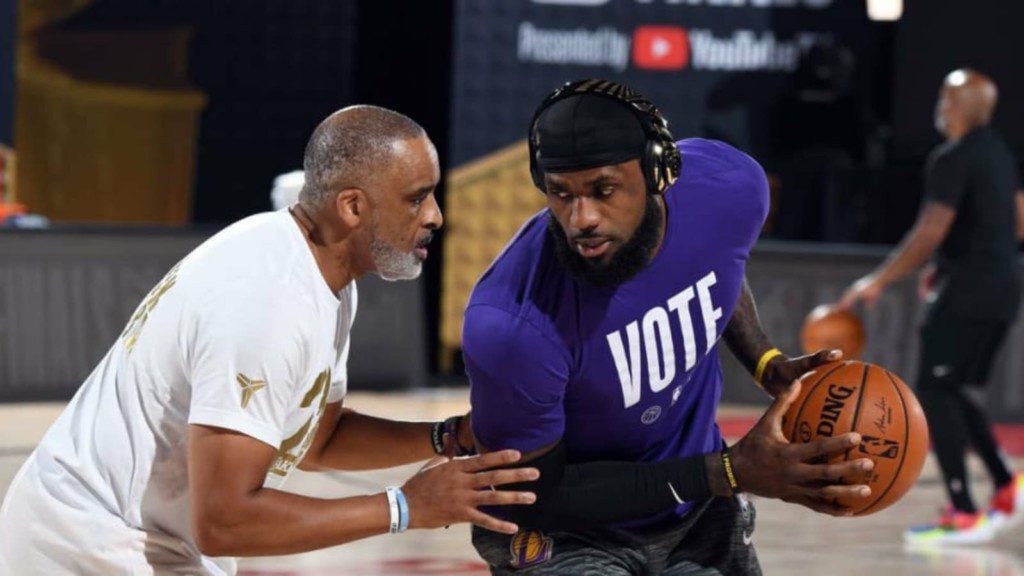 LA Lakers previous win against the Timberwolves brought along a lot of controversy for the former MVP when he and Lakers' assistant coach seemed to have rubbed each other off the wrong way.
This all transpired after the hitting of the buzzer indicating the start of the half-time. LeBron James &Co. was walking towards their Locker room when the Lakers assistant coach Phil Handy appeared to have said something to which LeBron reacts. They continue to exchange words while entering the tunnel.
Now, that could have been more like LeBron James explaining his stance but the situation has been blown out of proportion and has been put under "heated exchange" that intensifies the matter a little more. In response to this, a Lakers Official told Bally sports how a mere exchange has been exaggerated to an extent where it becomes purely fallacious.
"People are not understanding the nature of a highly competitive player and a highly competitive coach. If you don't understand that then shut up," the Lakers official said.
Both LeBron and Phil have shared a respectable bond for a long time as Phil was with the Cavaliers when LeBron James led the Cleveland Cavaliers to their NBA Final in 2016. It is still a point of interest for the fans to know what was the point of discussion between LeBron James and Phil Handy. Well, talk about curiosity.
The competition is already vigorous in the Western Conference. The Pheonix Suns and the Golden State Warriors have set the bar very high, so if the Lakers still wish to remain a top-dog in this race to the finale then they gotta whip something up real soon to break their dormant state.
The Lakers are now expected to keep this current pace of theirs and bag more wins as the league has already entered its 3rd month and the Lakers are stuck 19-19. They will host the Sacramento Kings at the newly named Crpto.com Arena on Tuesday.
Also Read: Warriors News: Draymond Green excited to play with Klay Thompson ahead…