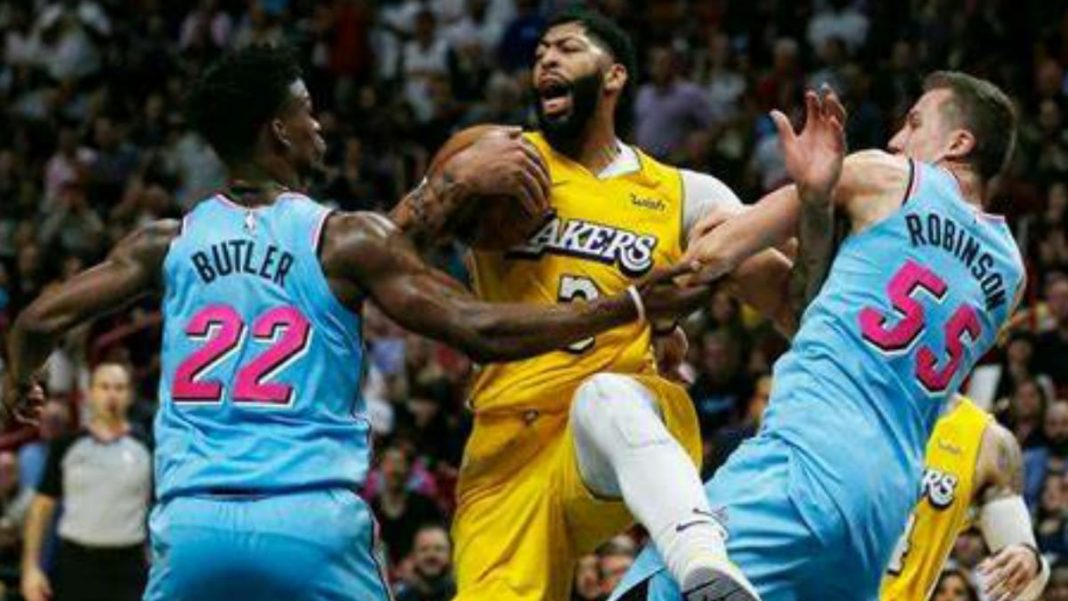 Ever since Jimmy Butler has made his way into the Miami Heat's team, the iconic franchise has looked to be among the top-rated teams once again. However, in the latest clash of Lakers vs Heat, it seems like the marquee leader of Miami has been ruled ot for the remaining game after enduring a right ankle sprain. The team also confirmed that Butler will not return in the remainder of the game.
With the Lakers vs Heat clash going so close, no team seems to take the lead by more than a handful number of points. Talking about Butler, he played only for 12 minutes, managing to score 7 points and 1 assist. While the team is being led by Bam Adebayo and Tyler Herro as they have scored 20 and 18 points respectively.
Jimmy Butler ruled out due to right ankle sprain
Talking about the action before halftime, The Heat led at halftime 57-55, and Butler struggled with seven points on 1-of-3 shooting from the field. Tyler Herro led the way by continuing his torrid play with 15 points on 6-of-10 shooting.
Miami Heat is 7-3 and is hoping to remain near the top of the standings in the Eastern Conference. Its West Coast Road trip will continue tomorrow at the Los Angeles Clippers before it takes on the Utah Jazz, who have the second-best record in the Western Conference.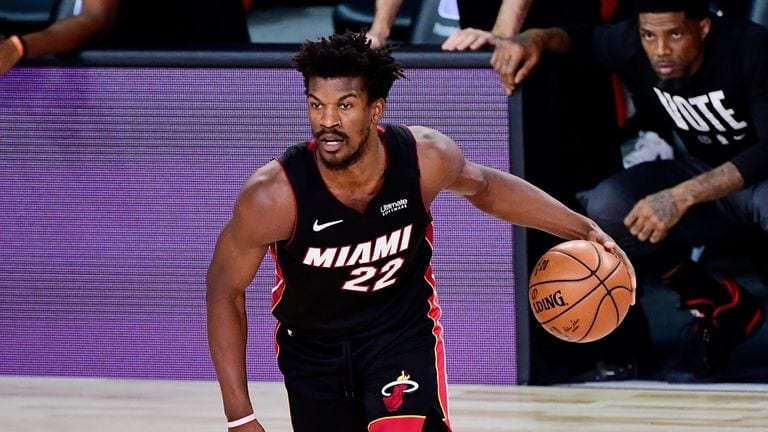 Having said that, it remains to be seen how long Jimmy Butler could be ruled out for after suffering a right ankle sprain in the Lakers vs Heat clash.
Also Read: Philadelphia 76ers vs Toronto Raptors Live Stream, Prediction, Preview, Injury Report,…
Also Read: NBA 2021-22 Season: Top 5 Players Injured in the 75th Edition…