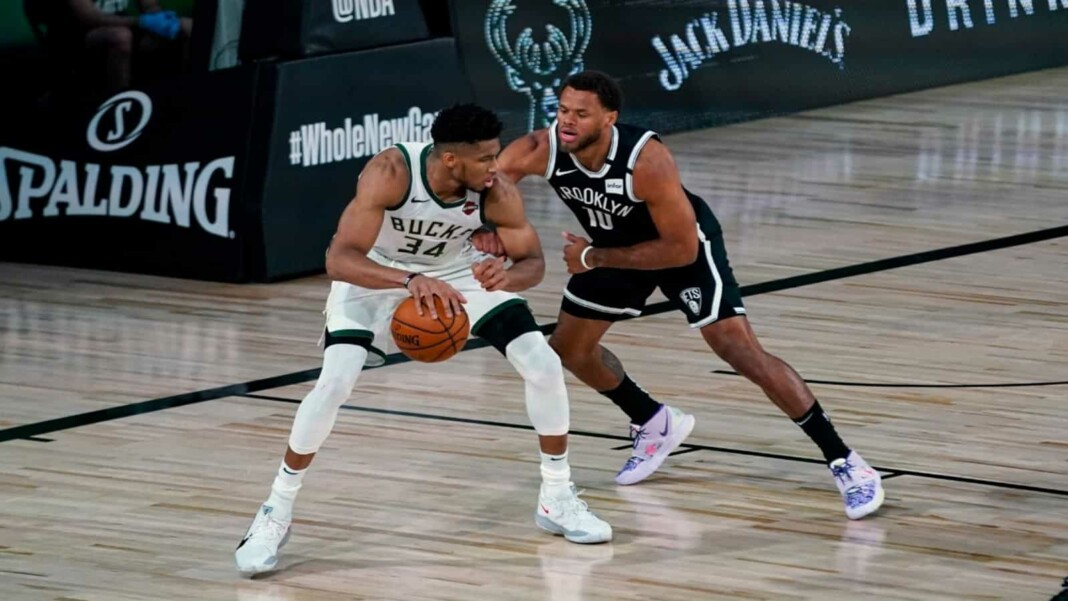 Brooklyn Nets vs Milwaukee Bucks live stream will be soon out for the Game 5. Here is note on how, where and when to watch the exciting thriller. After an epic comeback, Milwaukee Bucks are brimming with confidence for game 5. The 4th game completely went as they wanted. Carrying the momentum from their win in game 3, Giannis Antetokounmpo and his men stole the show. Khris Middleton was spectacular on the shooting end. However, the Milwaukee Bucks' talisman Giannis Antetokounmpo was unstoppable. His aggrieve gameplay was an eye candy to watch. The Milwaukee franchise fans will be excited to watch game 5 with their team being on such advantage.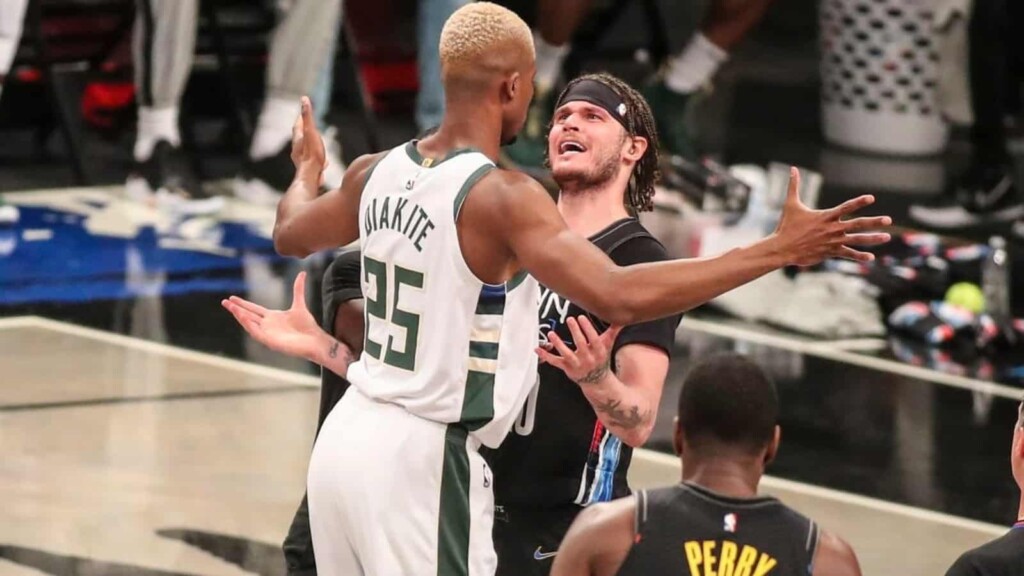 Things for the Brooklyn Nets have not turned out as expected. After seizing a whooping victory in the first 2 games, the team did not expect to be on the losing end for 2 consecutive games. Now Kyrie Irving, the frontline guard and key player for the team has been injured with an ankle injury. Despite the series being tied at 2-2, it seems like the Brooklyn Nets have a mountain to climb in the next few games. After a Game 2 blowout win, it looked like the Nets were going to run away with the series. But now, there is a realistic possibility of them getting knocked out of the postseason. The Brooklyn Nets role players had a torrid outing in Game 4, with the quartet of Bruce Brown, Joe Harris, Jeff Green and Blake Griffin failing to exert their influence on their game.
Brooklyn Nets vs Milwaukee Bucks Match Timings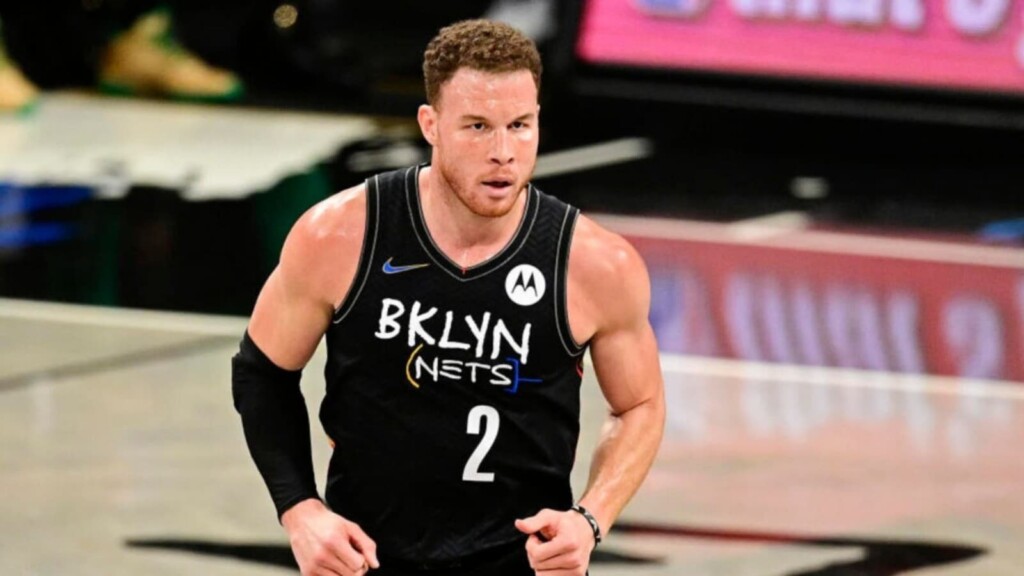 15th June – 8:30 PM ET
16th June – 12:30 AM GMT/UTC
16th June – 6:00 AM IST
16th June – 10:30 AM AEST
16th June – 11:30 AM AEDT
Where to watch the match?
Brooklyn Nets vs Milwaukee Bucks live stream will be covered in the NBA app. Fans with their league passes can enjoy the thrilling encounter. Game 5 will also be streamed on Star Sports network.
Where will the game be played?
The game 5 of the eastern conference semi-finals will be played at Brooklyn Nets' home Barclays Center, New York.
Brooklyn Nets vs Milwaukee Bucks Live Stream details
| | |
| --- | --- |
| US | ESPN, Sling TV, FuboTV |
| UK | Sky Sports |
| Europe | FuboTV, NBA League Pass, SKY |
| Canada | SportsNet |
| Australia | ESPN, NBA TV, Foxtel |
| India | Star Sports, NBA League Pass |
Brooklyn Nets vs Milwaukee Bucks Game 4 highlights
After an aggressive start from Milwaukee Bucks in game 3, Brooklyn Nets started game 4 on a huge note. With an early lead, Brooklyn Nets looked tight with their offense. Kyrie Irving with the handles rattled Bucks' defense with smooth moves. He was later on the score board with his remarkable mid-range jumpers. Soon, Kevin Durant joined the party with his shooting. However, the joy s short lived as Bucks defense came to life with Pat Cannoughton and PJ Tucker hustling for repeated forced turnovers by the team. During the 2nd quarter, Kevin Durant dished a pass out to Kyrie and he converted. However, he landed on Giannis' foot with an awkward ankle twist. He crashed to the floor in pain and later he had to walk out to the locker room. Milwaukee Bucks were impressive with their transition offense.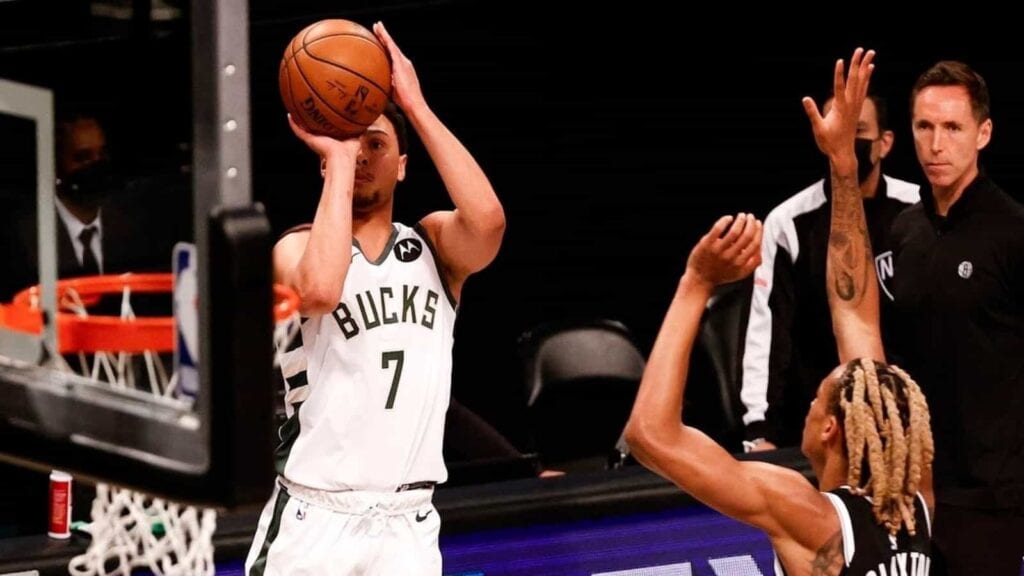 Gianni Antetokounmpo was the lead scorer for the team who ended with a double-double against his name. He scored 34-points, 12 rebounds and 3 assists by the end of regulation. Next to him was Khris Middleton and Jrue Holiday who scored 19-points and 13-points each. The Brooklyn Nets could manage only a slow scoring in the 2nd half. Kevin Durant registered a double-double with 28-points and 13 rebounds. While Kyrie was the only other Net's player in double figures before going off the court. Take a note of the Brooklyn Nets vs Milwaukee Bucks live stream and enjoy the thriller match.
Also Read: Watch: Trae Young Disrespects Referee Only To Get A Technical Foul in Hawks vs 76ers Game 4
Also Read: Video: Joel Embiid Misses Point Blank Game Winning Layup in 76ers vs Hawks Game 4