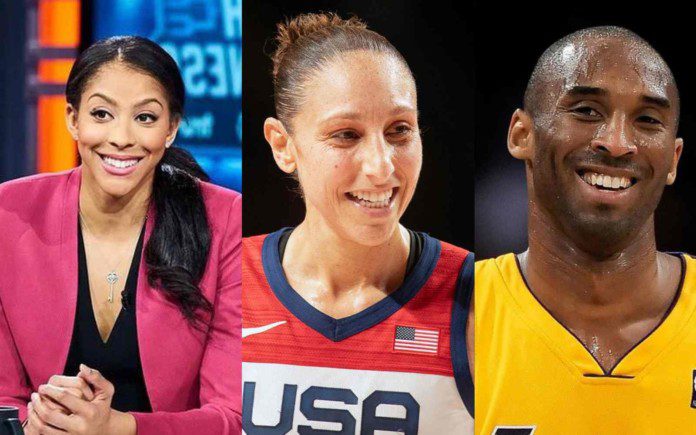 Kobe Bryant is known as one of the toughest competitors in the NBA. Once he has taken up a challenge he won't drop it in the middle. And, seems like Diana Taurasi became one of his challenges, and Kobe made sure not to leave any stones unturned.
Both Kobe and Diana are the NBA and WNBA Legends are known to be very dominating on the court. Diana plays fr the Phonic Mercury as a guard, who recently lost their WNBA Finals against the Chicago Sky in a series of 4 matches with 3-1. The loss was quite hard for the Mercury as they lost the championship with a narrow margin.
But championships don't restrict players from becoming friends. Candace Parker who is the star of Chicago Sky has shared a fun moment of her, Diana Tausari, and Kobe Bryant during the Beijing 2008 Olympics.
Candace Parker on how Kobe Bryant got into Tausari's head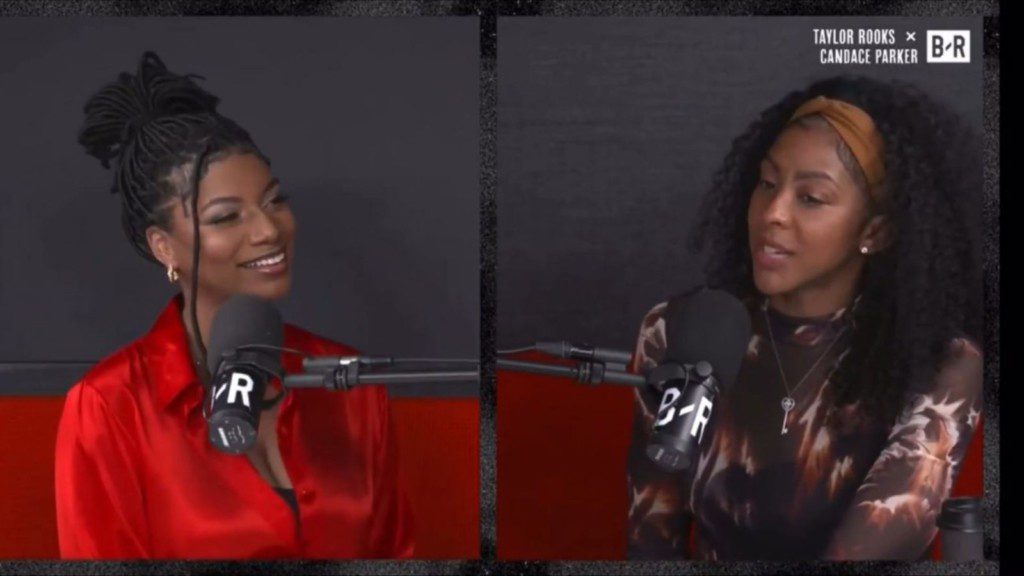 Candace Parker when sat down with Taylor Rooks went on to recite one epic gambling story revolving around the Late Kobe Bryant and WNBA Legend Diana Tamari.
She went on to describe how they all sat down to witness the game of gambling between Kobe Bryant and Jason Kidd. But Kidd had to take a rain check due to something but he entrusted his cash bag to Diana and made her play in his stead. As the game commenced, Kobe Bryant just wouldn't stop trash-talking Diana. He was just stirring her up to head in order to make her bet money into the game.
Candace was not only shocked but impressed how Kobe Bryant just easily messed up Dianna's mind to make her play as per him and ultimately made her lose all of Kidd's money.
This only proves how mentally draining it would have been for the NBA players to face Kobe Bryant. Kobe not only exhausted the players physically with his slick moves on the court but his power to play psychological games just further justifies his ruthless and dominant game plan.
In the interview, Parker also opened up about being snubbed for the 2016 Rio Olympics. She felt as if the legendary coach  Geno Auriemma just didn't want her on the roster. She said, "I don't think I personally fit, I don't think Geno Auriemma wanted me on the team. I think it is one of those things where it's like cool, like just tell me and then don't beat around the bush."
Candace Parker is a two-time WNBA Champion but she feels like she wasn't judged on the basis of her performance. She continued to say, "To have a situation where I went to a camp, had a triple-double at the camp, was first or second in scoring, it wasn't on the court. So, if it is me as an individual, as a person, I'm spending time away from my daughter to come and do these camps that I am not being judged off of how I am playing.
So, despite being one of the best women basketball layers in the league she still didn't make it to the 2016 Rio Olympics Women's Basketball team. Being snubbed even after giving her best at the summer camp her reject all the upcoming champ invitations over the next several years.
Also read: Phoenix Suns tie Franchise record with a Swanky Victory over the…