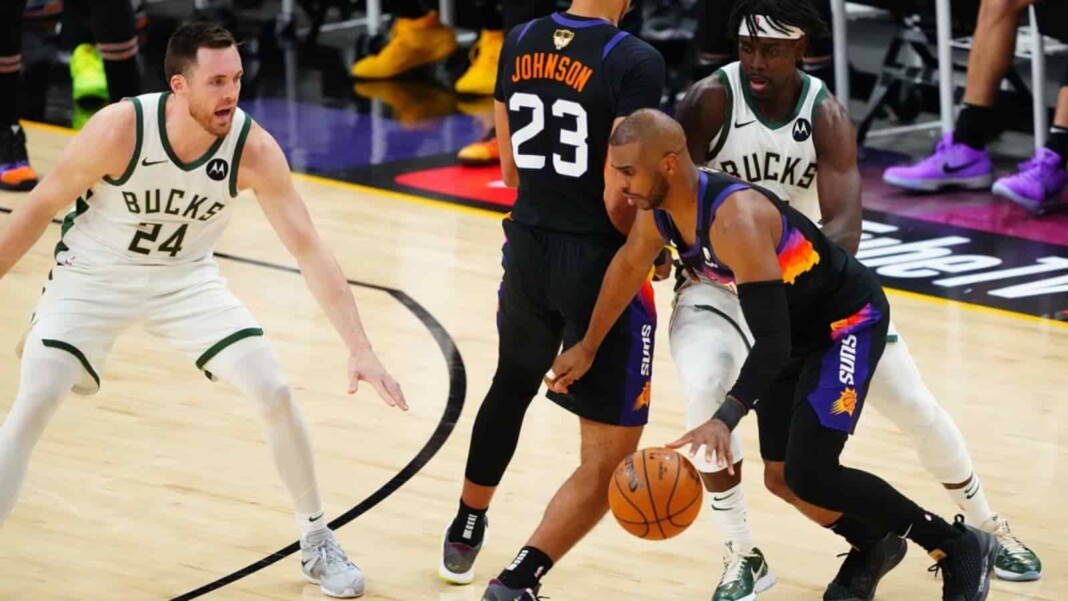 The Chris Paul led Phoenix Suns are making things very clear in this 2021 NBA Finals. They are eyeing the title for sure. As per the series, they grabbed their 2nd straight win against the Milwaukee Bucks. They beat Milwaukee Bucks 118-108, taking a 2-0 lead in these NBA finals. Chris Paul & co now sit in a commanding position and head to Milwaukee for games 3 & 4. This crucial lead will come in handy as they fly down to Fiserv Forum for the next 2 games.
Yet again, it was the duo of Chris Paul and Devin Booker who broke the Bucks. The veteran star went on to score 23 crucial points by the end. Alongside him, Devin Booker scored 31-points while Deandre Ayton and Jae Crowder recorded double-double each. For the Milwaukee Bucks, things tumbled. Despite Giannis Antetokounmpo's huge 41-point performance, they were farfetched. Other than him, Khris Middleton and Jrue Holiday could barely manage scoring in double figures.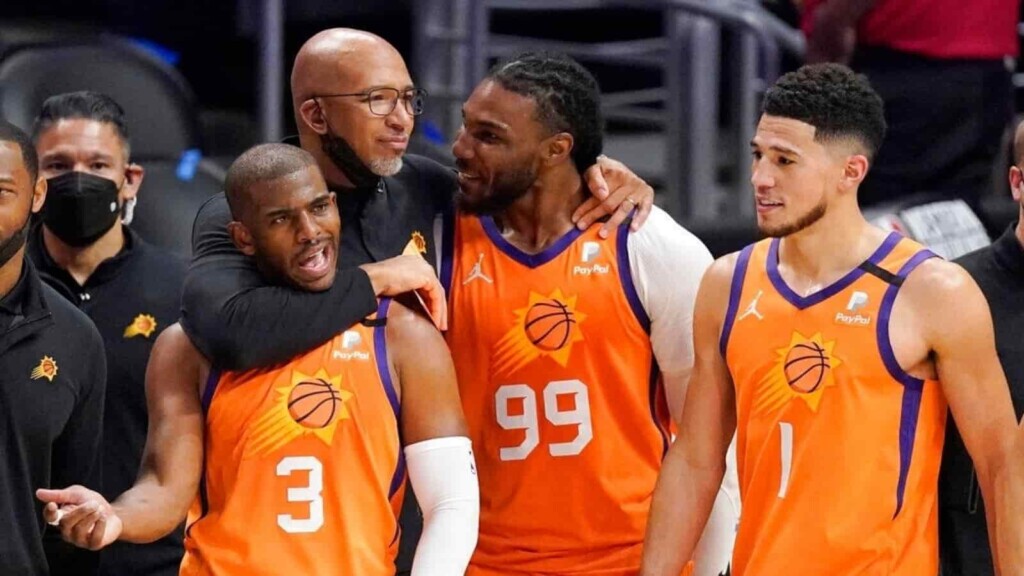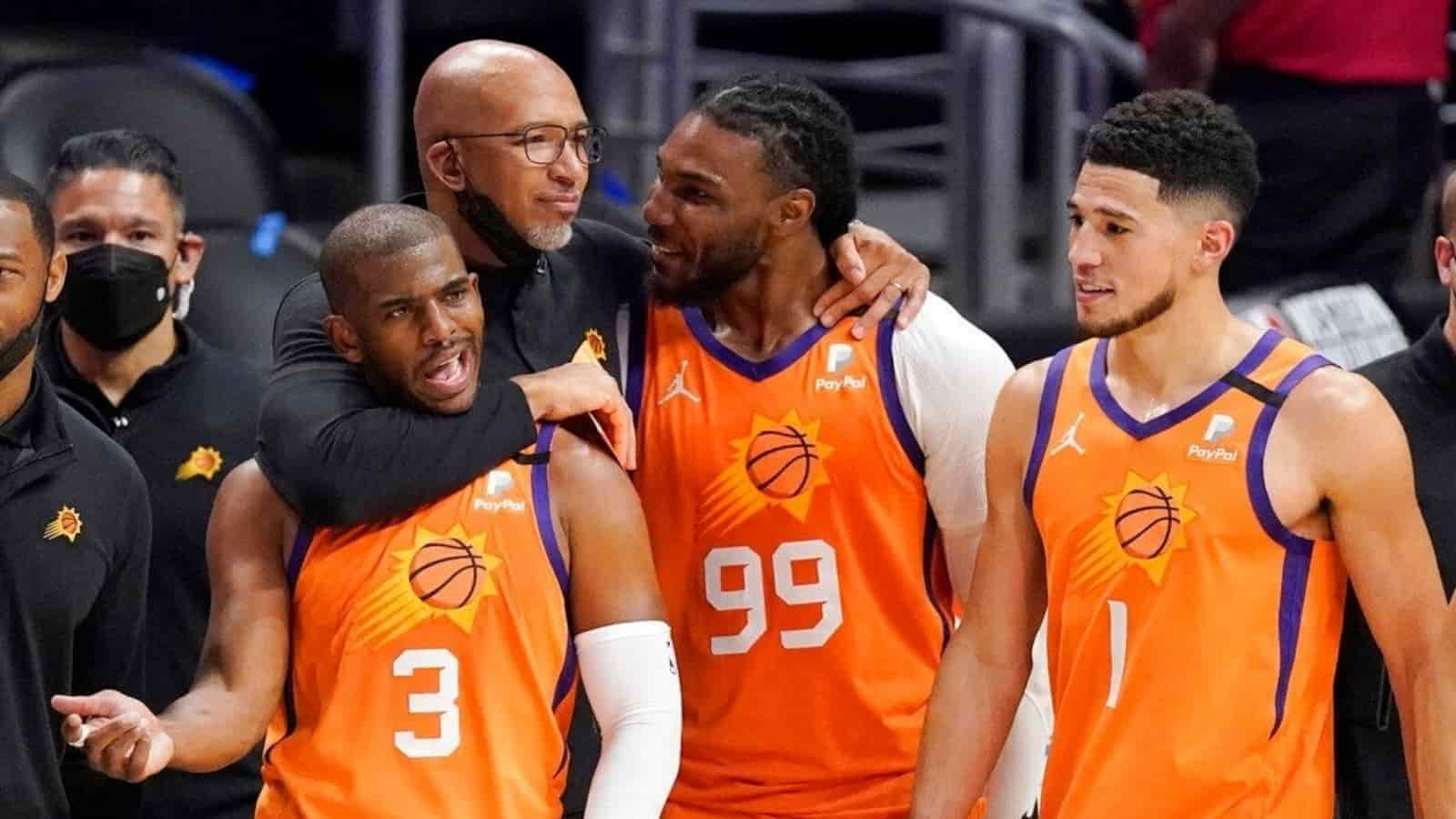 Chris Paul's reaction after win
Post-game, Shaq asked CP3 how it felt to be up 2-0 and what are they gonna do to not get overconfident. Chris Paul said: "I have been playing long enough to stay even keel. 2-0 is what it is supposed to be. You know, in this league, series don't start till somebody lose at home. We only did what we were supposed to do so, we aint did nothing yet."
Now, Chris & co will head to Milwaukee to try and wrap up the series. While talking to Shaq, Chris said: "Got a few days before game 3. Know Milwaukee is going home, they gonna be ready, they gonna be comfortable at home with their fans. But, we'll be ready too."
CP3 is not letting home wins faze him from the final objective. He has a chance to win his first championship in a long 16-year career. Paul has shown Phoenix how to compete and win and is now 2 games away from winning a championship.
Also Read: Top 5 Underrated Players of All-Time in NBA History
Also Read: Anthony Davis Net Worth, NBA Career, Salary and more