Christian Wood has had hell of a journey in the National Basketball Association in just a span of 5 years. After going undrafted in the 2015 draft of NBA, Christian Wood didn't give up and travelling to five different teams from Philadelphia 76ers, Charlotte Hornets, Milwaukee Bucks, New Orleans Pelicans to Detroit Pistons and several G-league teams Christian Wood has finally found himself a home at Houston Rockets.
Christian Wood the 26 year old power forward who can also start and carry the game with the role of a center due to him being 6 ft. 9 inches big is late but showing his potential again and again for the Houston Rockets and with James Harden leaving the Rockets he is also the new face of franchise. Houston Rockets being a lottery team as they finished at the bottom of the conference last year and either traded or waved away the stars of the team are currently rebuilding the franchise with young and new guns around the league.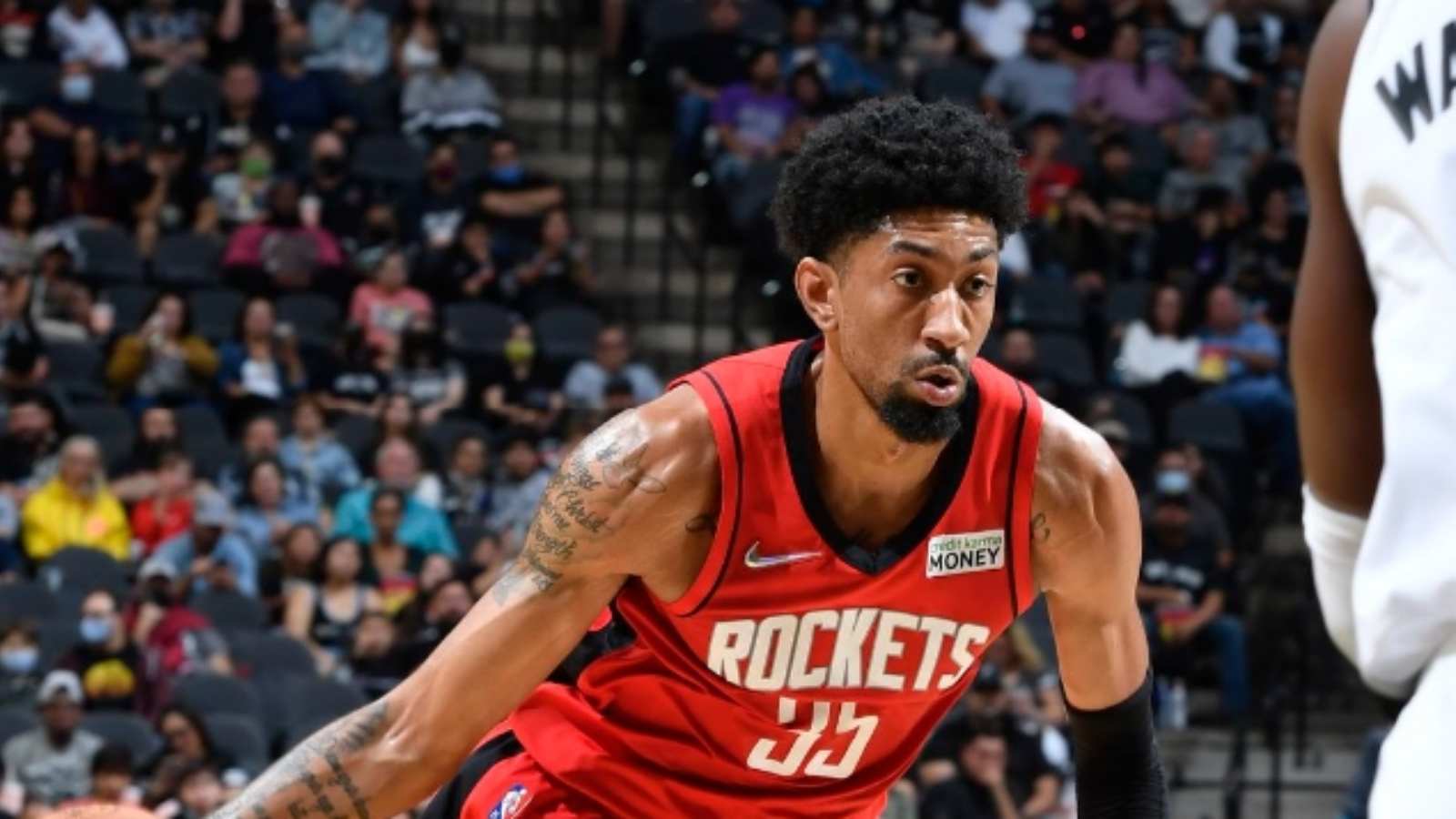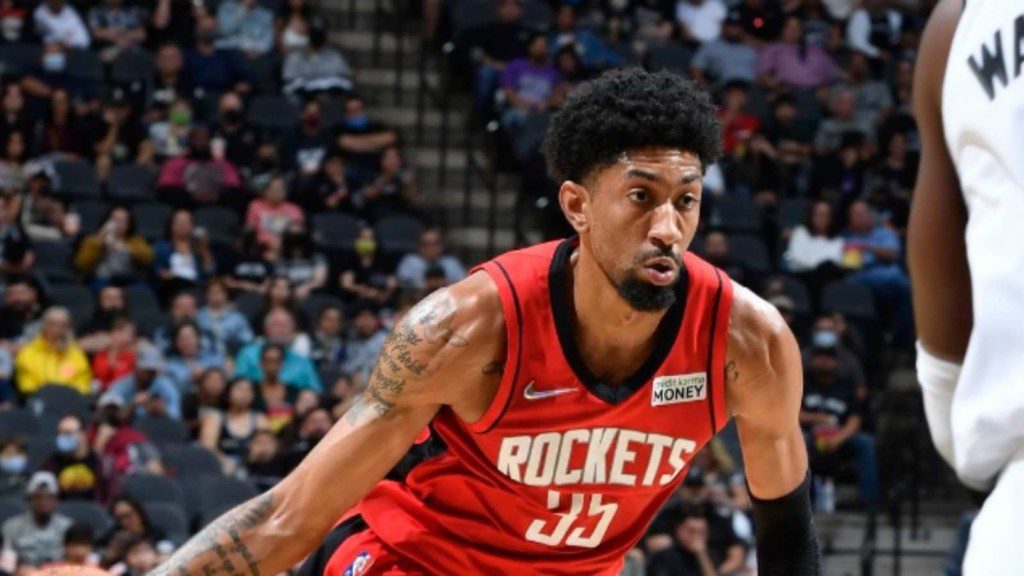 Christian Wood has stepped up in the process and decided to carry on with the Rockets while sticking to his responsibilities. In the current season Christian Wood is averaging 17.1 PPG, 10.8 RPG and 2.2 APG and has led the Houston Rockets to straight 7 game win streak coming off a injury. In the recent match-up of Houston Rockets and Charlotte Hornets at Spectrum center, Christian Wood had a breath-taking moment with a court side fan.
Also Read: Kareem Abdul Jabbar bashes LeBron James for his Facetious Instagram Meme
Twitter reacts to a wild pass by Christian Wood hitting a fan in head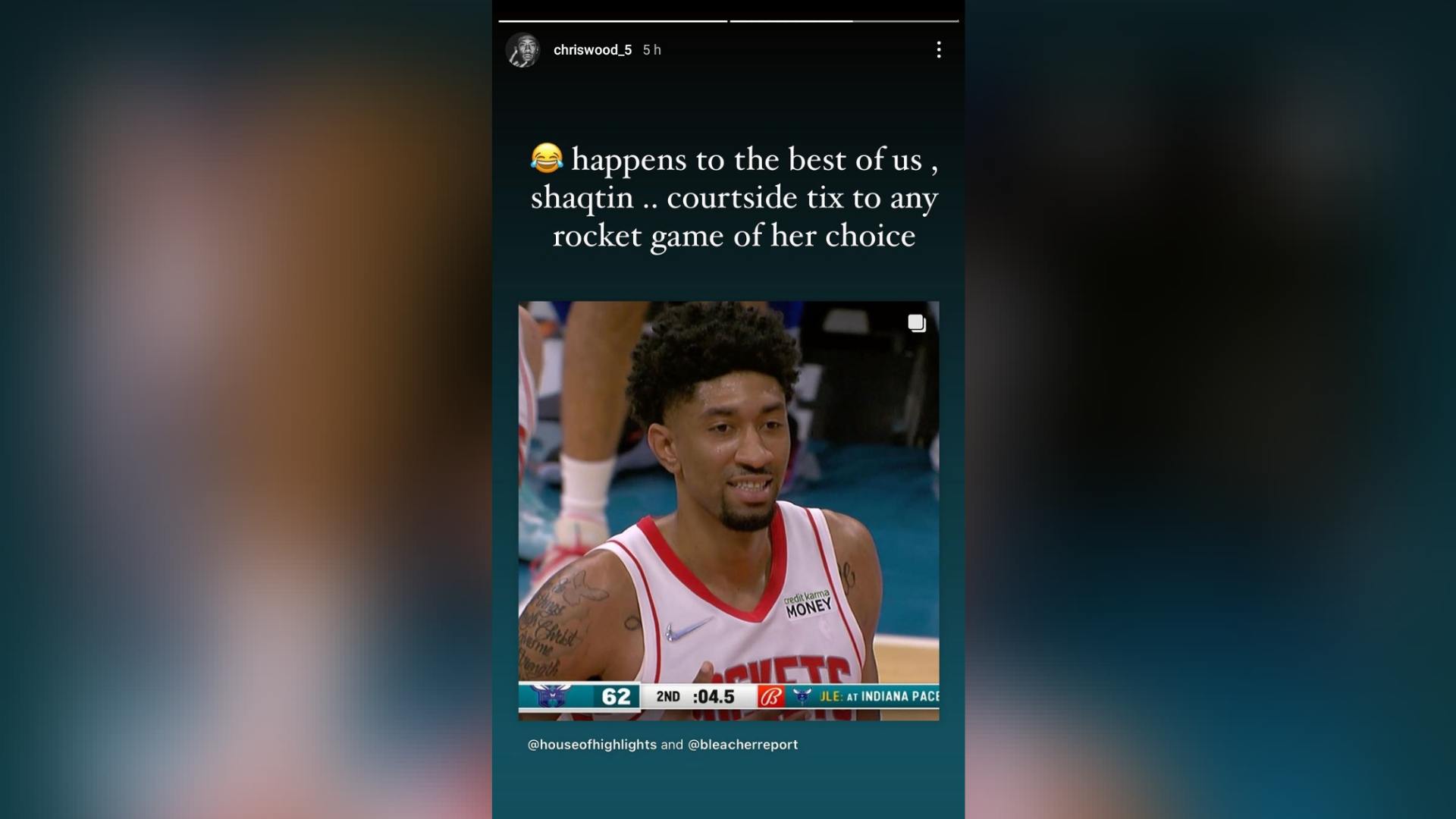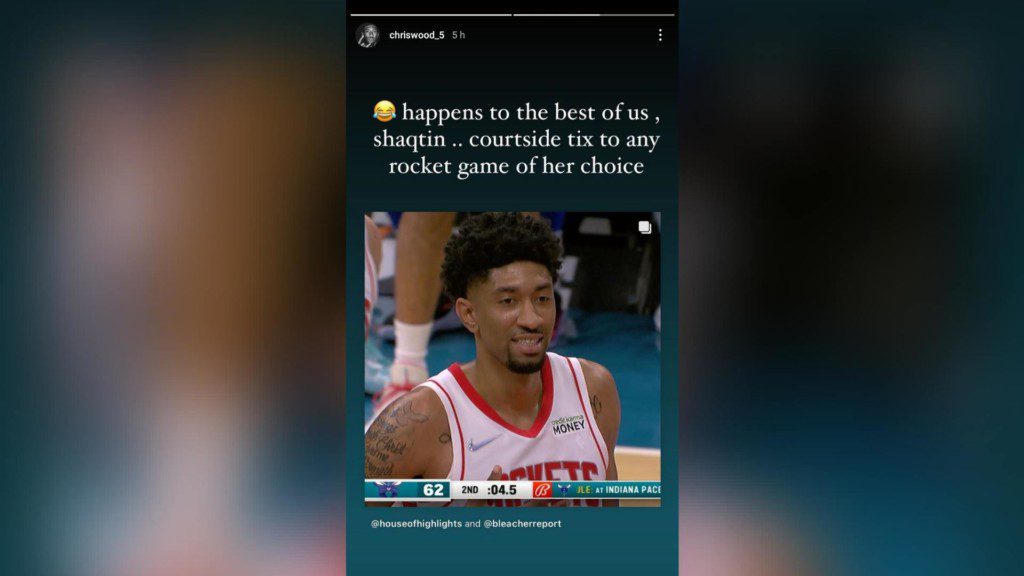 Christian Wood and the Houston Rockets didn't really have a good night playing against Charlotte Hornets as the team is already rebuilding and had 6 players side-lined due to league's COVID-19 health and safety protocols. With just some seconds remaining for the first half to end Christian Wood threw a wild pass which went straight into the crowd and hit a woman in head who was walking to her court side seat.
Christian Wood's gestures showed his care and how sorry he was as soon as he saw the ball hitting the woman but thankfully the woman was fine and will be receiving free courtside tickets to a rockets game whenever she needs as after the game Christian Wood announced this on his Instagram story. The Houston Rockets lost to Charlotte Hornets by 24 points since the final Box score was 123-99.
Also Read: "Giannis doesn't Stink"- Nick Wright chooses his MVP for this Season…
Christian Wood had 16 points, 3 assists and 9 rebounds and also a moment which is viral on Twitter while he played on court for 26 minutes. Twitter has some crazy reactions for this turnover which will go down in history as the clip is getting viral on internet, Christian Wood is a player who has always been supported by the fans especially on social media but this time fans are declaring this play of him as "Shaqtin a Fool play of the Year" find some of many such reactions below: