It must have been such an exhilarating feeling for LeBron James and LA Lakers after they defeated the Rockets last night.
The Lakers were quite on an unproductive spree when they continuously failed at performing on the court. After their win against the Dallas Mavericks on December 15th, the Lakers went winless for the next ten days which covered five of their games.
The Rockets hosted the Lakers at the Toyota Centre on Tuesday. The Lakers are not only Protocol stricken but also injury-stricken as Anthony Davis might be sidelined for another month due to his sprained knee. It has been obviously hard for the Lakers to move forward without some of their regular players but they are trying their best to attain the best possible results with the limited resources.
Also read: "Would Lebron James have one less ring?" Shannon Sharpe reacts to…
Skip Bayless hits LeBron James once again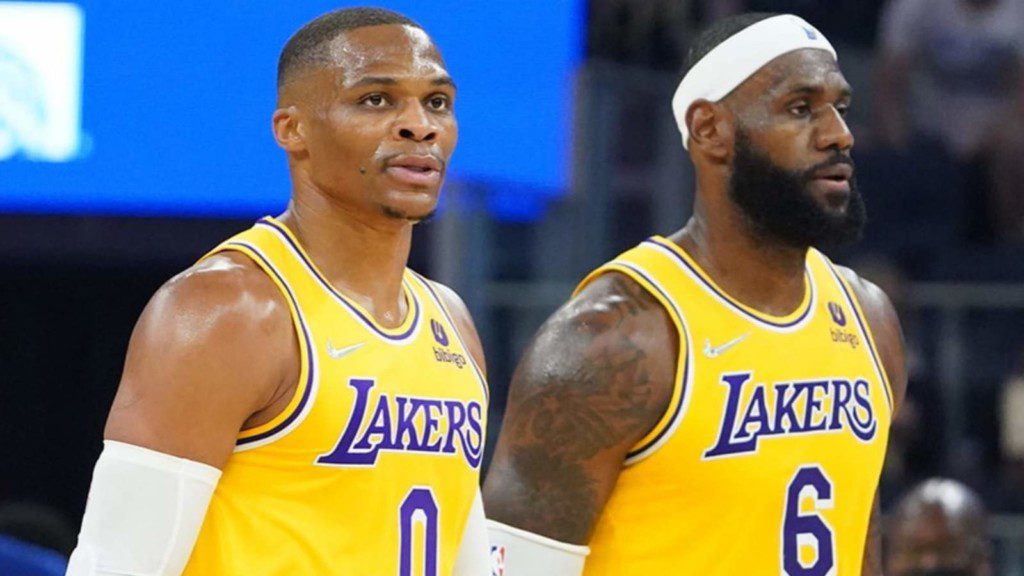 Bayless has been continuously disparaging LeBron James, and sometimes with no reason at all. On the recent episode of the Undisputed, he dug up the past to belittle LeBron's achievements. He talked about how if Draymond Green were present in game 5 during the 2016-17 NBA finals then the Cavaliers might have missed out on the NBA title. The ifs and buts were shaped in such a way that Bayless drew a whole commentary. Well, talk about dedication.
Both Russell Westbrook and LeBron James scored a triple-double but it didn't impress Skip Bayless at all.
On Undisputed right after the Lakers vs Rockets showdown ended in Purple and Gold's favor, Skip Bayless went on to give a reality check to the whole roster of Lakers. He talked about how the Lakers are celebrating unnecessary victories against the teams who are barely surviving this season.
He commented, "LeBron and Russ played great down the stretch. Both had triple-doubles. LeBron often flexed, snarled, mean-mugged as he played bully ball. Uh, Bron. It's the ROCKETS, who lost by 24 last night in Charlotte. Congrats, you barely beat the Rockets. I guess it's a start."
The intention is pretty clear behind Bayless' this comment that the Lakers need to put on their big boy pants and perform like they want the season's title and are not just trying to keep their heads above water.
Also read: Watch : Stephen Curry knock his 3,000th career three pointer down