Gary Payton II has got himself another name other than "defensive Specialist" and that is "man of the people." The Golden State Warriors are on a spree of wins this season and have been occasionally hitting some rocks along the way.
With a score of 22-5, the Warriors sit at the top of the Western Conference. Last night they traveled to GainBridge Field house in Indianapolis to square off against the Indian Pacers. The Indiana audience was so close to witnessing an NBA All-time record-breaking but they couldn't.
Stephen Curry was 7 threes away from breaking Ray Allen 3 point records but only dropped 5 in the game. Now he just has to drop 2 to become the player with the most number of 3s in the NBA history. His presence in the team surely accelerates the Warriors offense with multiple numbers and the new guns are just cherry on the top.
Also read: "It's been a long time coming"- Stephen Curry on Missing out…
Gary Payton steals the audience's hearts once again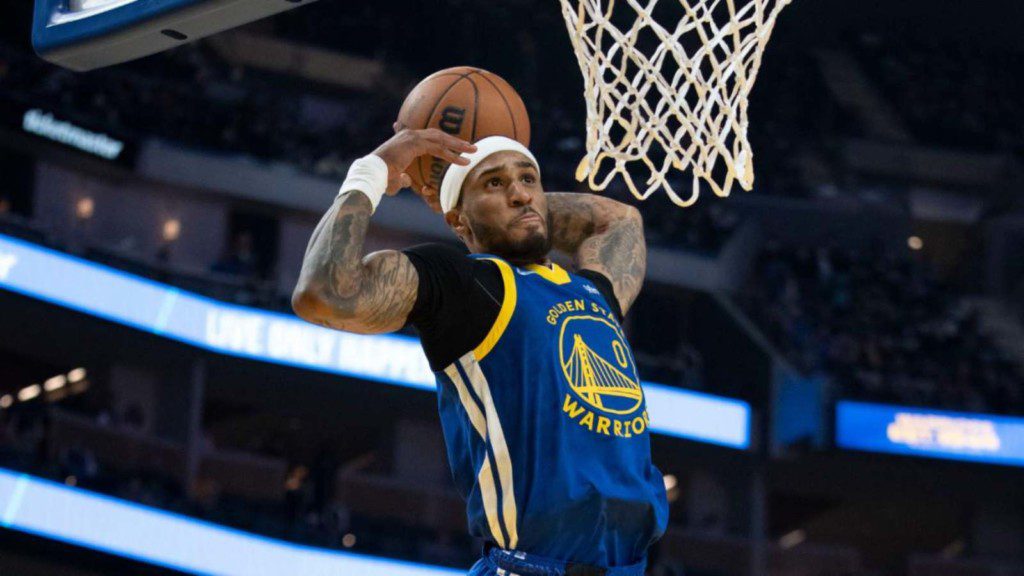 Gary Payton II's addition to the team has been a booster for the warriors both at offense and defense. His flexibility and insane level of athleticism give the Warriors an edge over their opponents. Standing at 6"2 Payton is not someone to be underestimated.
His history isn't exactly glorious like his father the Hall of Famer Gary Payton as he went undrafted during the 2016 NBA draft and from there it has been a bumpy ride. The 28-year then went on to join the Rockets Summer League Team. He did sign with the Milwaukee Bucks for a two-way contract to appear with their G-League team and just like that he juggled between NBA and G-league for some years.
But seems like he is finally where he was needed: the Golden State Warriors.
In a video posted on Twitter of last night, we can Gary Payton II apologizing to the fans sitting on the benches after he mistakenly dropped their beverage. He called an official Warriors staff and asked them to get the person the thing they wanted and this just doesn't stop here. After a while, he comes to check on them to ask whether they got it or not and apologizes again.
It is often believed the children of big stars forget how important is it to be kind to people and apologize when in wrong. So, this behavior of his stole people's hearts.
Also read: "A Smart exchange"- Twitter reacts to Marcus Smart and Javonte Smart…