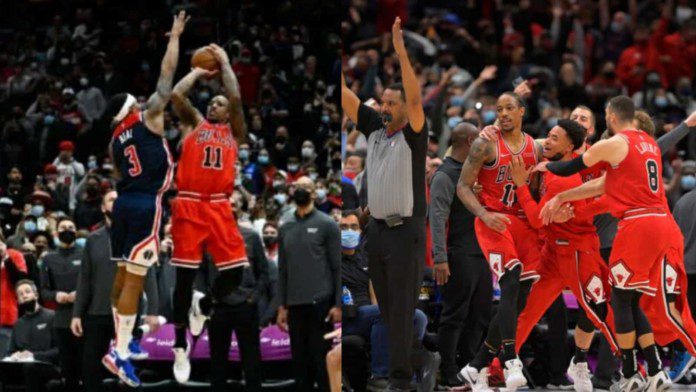 DeMar DeRozan is really coming up as the saviour for the Chicago Bulls especially in the fourth quarter. The signing of DeMar DeRozan which was named as the worst signing of this season on paper has turned out to be the best one so far as DeMar has carried the Bulls all the way through every challenge that comes in the way. The Chicago Bulls are currently ranked as the first seed and leading the eastern conference with the record of 24 wins and 10 losses with a 7 game winning streak and all thanks to DeMar DeRozan.
After registering a win against the Indian Pacers as DeMar DeRozan came up in clutch and delivered a buzzer- beating three pointer which also won the game for the Chicago Bulls. He was back at it in the recent match-up of Chicago Bulls and Washington Wizards at Capital One Arena. The Chicago Bulls struggled for the majority of the game while chasing the lead the Washington Wizards got ahead with. The Chicago Bulls were trailing behind 12 points at the half but as soon as the second half started chasing the lead off Bulls were back in big numbers and turned the game into a head to head close contested match-up.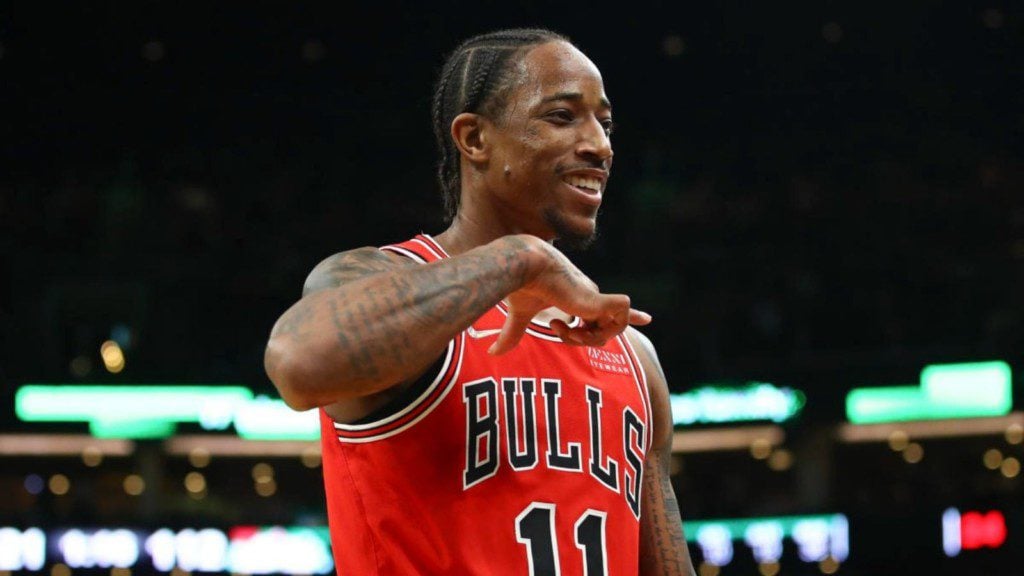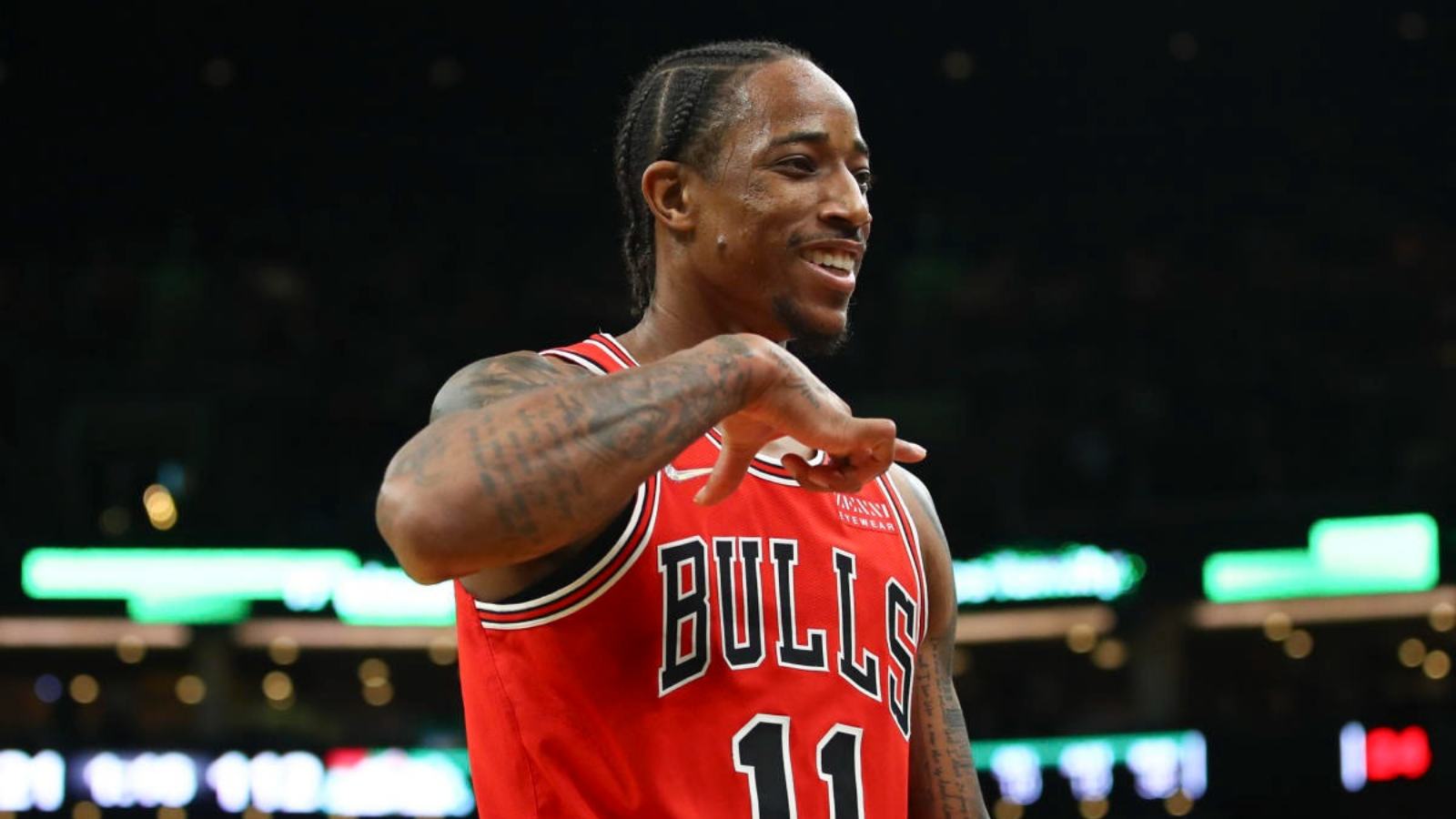 No matter what the lead was since DeMar DeRozan had other plans and was very successful in running those. DeMar has hit two game winning buzzer beaters in the past 24 hours for the Chicago Bulls and is the only player to do so in leagues history on back to back days and both the games looked impossible to win in the final possession and especially the one against the Washington Wizards since the Wizards are the best clutch team in the NBA in the last minutes of a close contested match-up.
Also Read: "The only people who don't like him want to be him"-…
Twitter reacts to DeMar DeRozan calling game against the Washington Wizards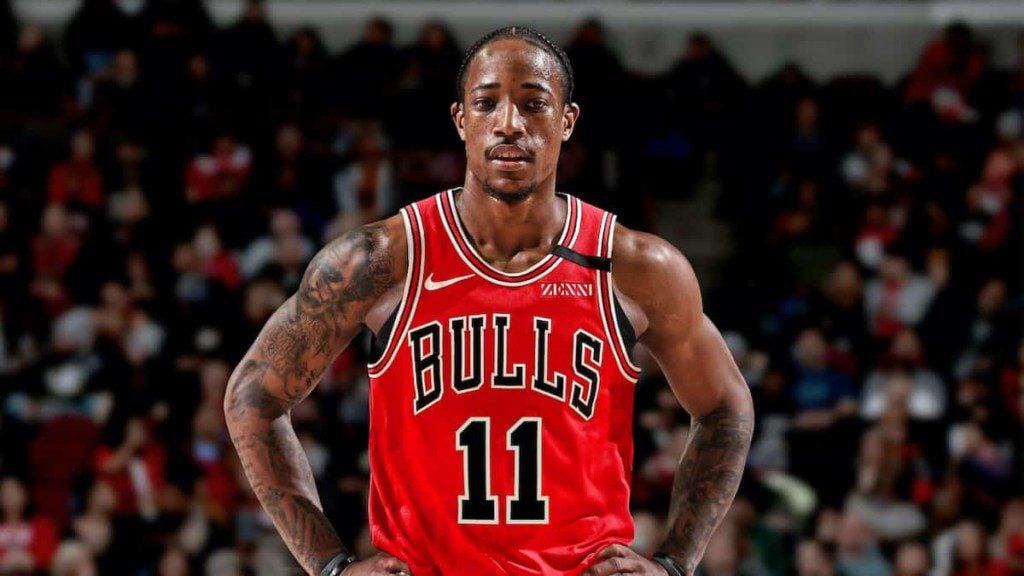 DeMar DeRozan really proved it once again why he is called "MR. Fourth Quarter" as he sealed it for Washington Wizards by beating the buzzer and adding one more win for the Bulls which advanced them to the first seed in the eastern conference. Chicago Bulls being down by 2 points had the final possession with Coby White inbounding the ball with 3.3 seconds remaining on the final clock passed it to DeMar DeRozan who pump faked a defender and then went on to hit the game winning buzzer beater on Bradley Beal's head.
DeMar DeRozan this season is averaging 26.8 PPG, 5.1 RPG and 4.6 APG and making a strong case for National Basketball Association's MVP award as the Bulls have come up like the best team in the east led by DeMar DeRozan while missing two key-players. Twitter has gone crazy watching DeMar come up in clutch twice and especially against Washington Wizards were the shot looked almost impossible to be made and is giving out mad reactions to DeMar's clutch shot. Find some of many such reactions posted on Twitter below:
Also Read: "The only people who don't like him want to be him"-…