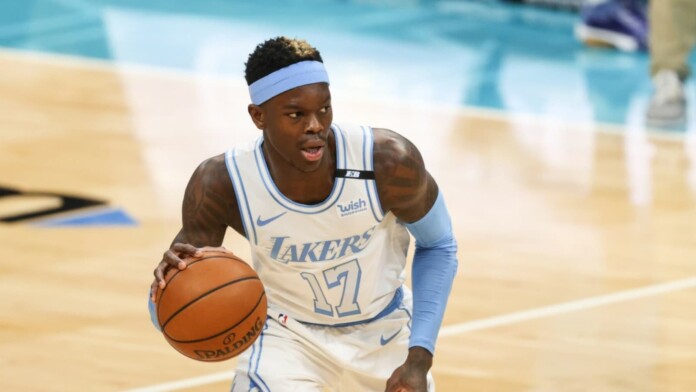 The Los Angeles Lakers have acquired one of the most talented point guards, Dennis Schroder following their title year. The young point guard soon became an important player for the team. In the NBA, on courts fights are very casual that arise due to frustration. Many players have been spotted losing their control if they are trailing by a huge margin or because of some trash talk. The Brooklyn Nets guard Kyrie Irving and Dennis Schroder were caught up in a similar situation in their last encounter. Despite being ejected, both the players had hard feeling that they expressed on court. It was very similar to Jimmy Butler and TJ Warren going head to head in the bubble last season. Recently Dennis Schroder made strong statements with regards to his favorite Kyrie Irving signature shoe line.
Dennis Schroder has been a huge fan of the Kyrie's. This shoe line adds more than just being comfortable. These are deigned keeping in mind Kyrie Irving's footwork that need an extra sole on the tips. With such compatibility, Dennis Schroder was hugely impressed with these sneakers. However, on April 11, 2021, the Lakers routed Nets 126-101 being without LeBron James and Anthony Davis. Following the succession, both the guards, Schroder and KY were ejected following the rise of tension between them.
Dennis Schroder makes huge announcements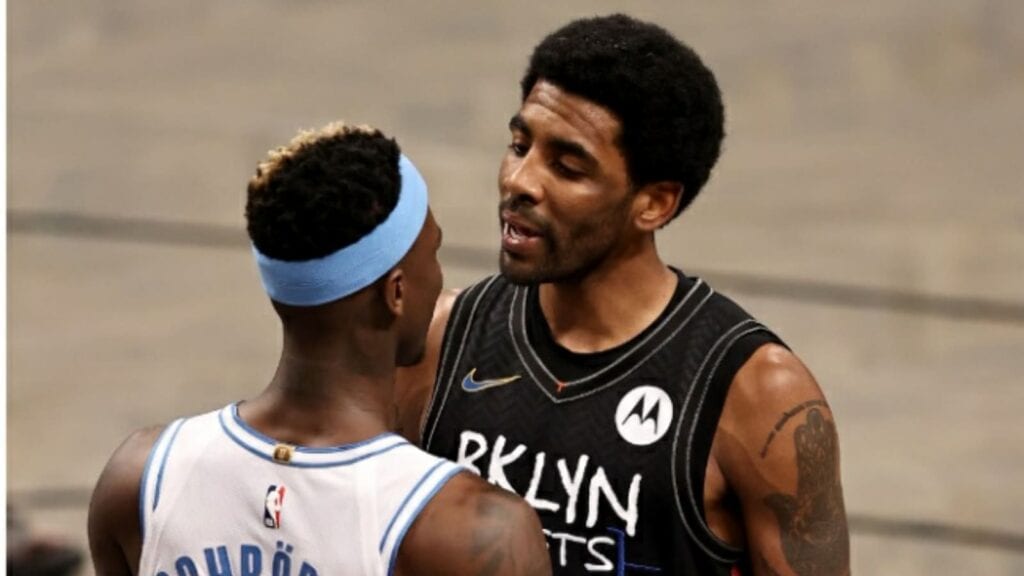 The Lakers' star recently made a strong statement with regards to his favorite sneaker line. 27-YO Dennis Schroder showcased his massive Kyrie Irving sneaker line. However, very soon he denied wearing them furthermore. According to him, "Kyrie Irving, I have a lot of his shoes, behind the sprinter, circa 30-40 pairs. Unfortunately, I can't wear them no more. It's not possible after what happened in the game. I can not do it."
Also Read: Full list of NBA champions and runners up
"Not going to wear it again. We will do giveaways for everybody who wants them I'll donate so text me. We'll send them, size 12, every colorway there is. Let us know and we send you a pair," he said. The game was intense as both the teams were fan favorite to play finals. So the game was a mock finals that happened in the regular season. After getting to a quick 19-points, Dennis Schroder and Irving were entangled in a verbal fight. They had to be separated by their teammates respectively. Following their ejections, Los Angeles Lakers managed to snatch a win despite being shorthanded.
Also Read: "He's still winning" Twitter reacts as Kobe Bryant gets inducted in Basketball Hall of Fame