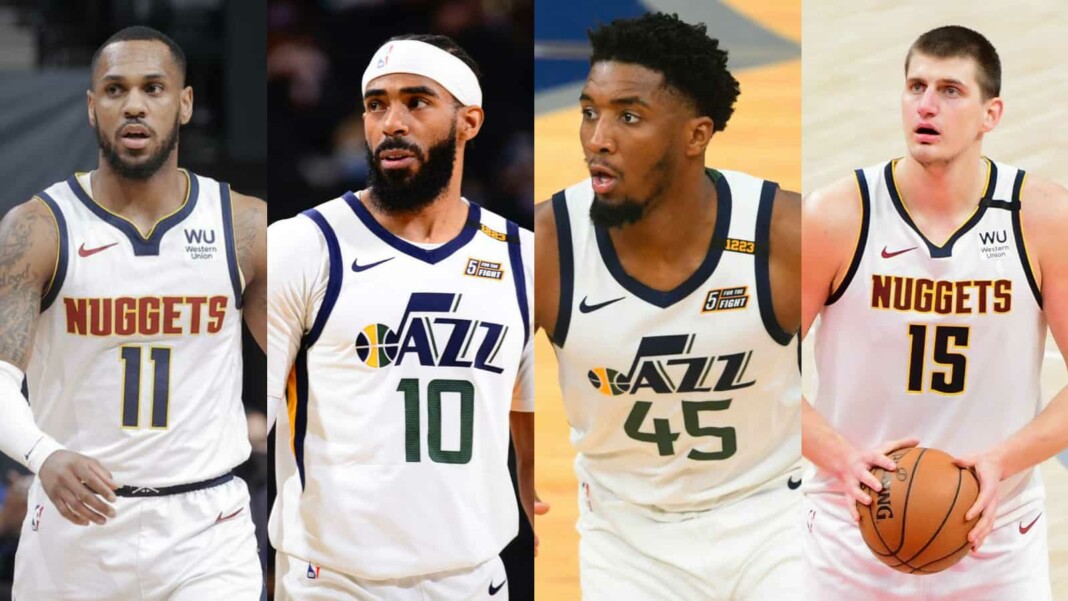 Read about Denver Nuggets vs Utah Jazz Live Stream, Prediction, Preview, Injury Report, and Starting Lineup-27th October |NBA 2021-22. The Denver Nuggets will face the Utah Jazz in a road game at the Vivint Arena, Utah. Utah Jazz has a 2-2 score in the pre-season games whereas the Denver Nuggets led by the reigning MVP, Nikola Jokic had the record of 1-4.
Denver Nuggets vs Utah Jazz Preview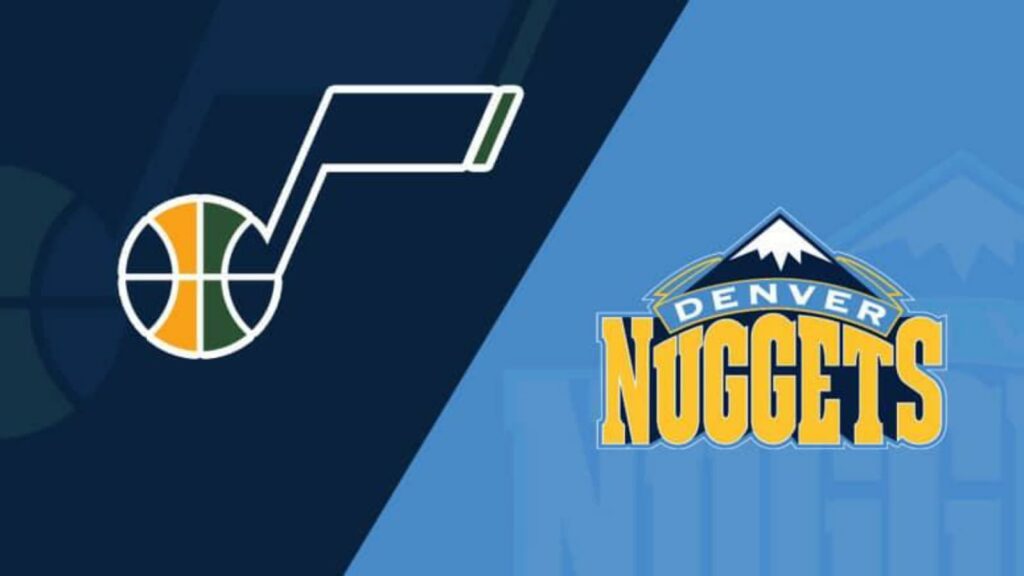 The Power raking for the week-2 is topped by the Utah Jazz for their undefeated opening of the season with 2-0. They won their first two matches of this season against the Oklahoma City Thunder and the Sacramento Kings; both with a difference of 9 points. Donovan Mitchell dropped 27 points, 5 rebounds, and 4 assists. Mike Conley scored 17 points with 3 assists and 2 rebounds.
Jazz's finishing as the number one seed in the western conference last season has put them in a better position this time.
The Nuggets' dream of having a winning streak got broken when the Cleveland Cavaliers beat them by 99-87. Nikola Jokic, the key player for the Denver Nuggets, scored 24 points along with 19 rebounds and 3 assists against the Cavaliers but it was of no use. Aaron Gordon, dropped 12 points and 9 rebounds, and only one assist. Gordon would have to step up and help Nikola Jokic as Jokic has already enough on his plate.
The Nuggets roster needs more balanced distribution and more engagements to make them reach this year's playoffs. They got back at the Phoenix Suns strong and brave at their season's opener. The Suns eliminated the Nuggets in last season's playoffs. That wound must have inspired them more, and they won by 110-98.
Both the teams have something to prove but only one can win. It would be interesting to see who will.
Injury Report
The Denver Nuggets Injury report has:
Jamal Murray: Knee Injury
The UtahJazz Injury Report has:
Starting Line Up
The Predicted line for Denver Nuggets is:
Point Guard – Monte Morris
Shooting Guard – Will Barton
Small Forward – Michael Porter. Jr.
Power Forward – Aaron Gordon
Center – Nikola Jokic.
The Predicted line for Utah Jazz is:
Point Guard – Mike Conley
Shooting Guard – Donovan Mitchell
Small Forward – Bojan Bogdanovic
Power Forward – Royce O'Neale
Center – Rudy Gobert.
Denver Nuggets vs Utah Jazz Live Stream Details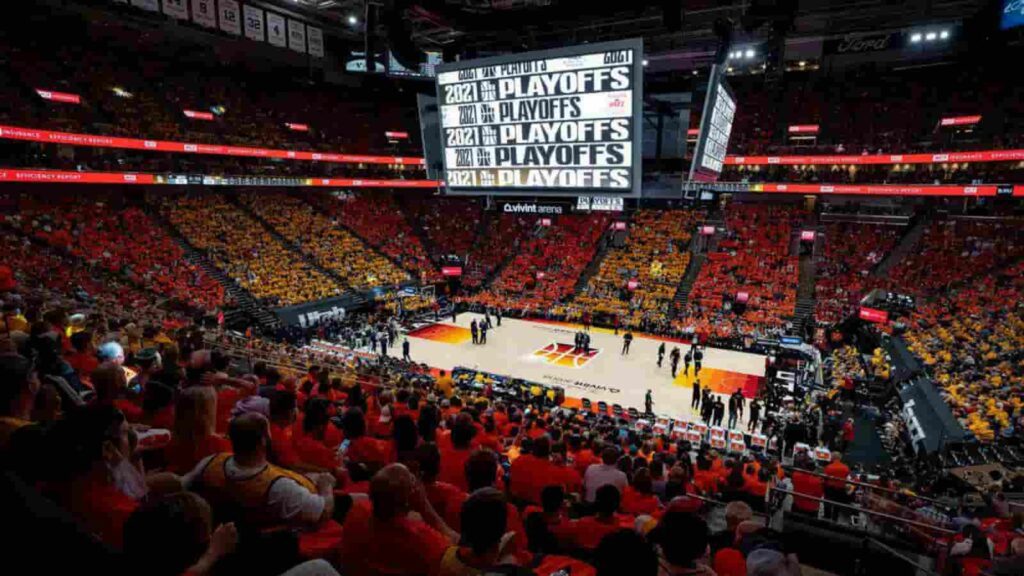 The Match will be played on Wednesday, October 27th at 7:30 AM (IST) and Tuesday, October 26th at 10:00 PM (EST). The venue for the match is the Vivint Arena, Salt Lake City, Utah.
When to watch the match?
| | |
| --- | --- |
| EST | 10:00 PM |
| IST | 7:30 AM |
| PT | 7:00 PM |
| CAT | 4:00 AM |
| PET | 11:00 PM |
Where to watch Denver Nuggets vs Utah Jazz Live Stream?
The fans can watch the match on TNT, ESPN, and NBA TV. They can also watch the Denver Nuggets vs Utah Jazz Live Stream on either NBA League Pass or the channels mentioned below.
| | |
| --- | --- |
| US | ESPN, Sling TV, FuboTV |
| UK | Sky Sports |
| Europe | FuboTV, NBA League Pass, SKY |
| Canada | SportsNet |
| Australia | ESPN, NBA TV, Foxtel |
| India | NBA League Pass |
Denver Nuggets vs Utah Jazz Prediction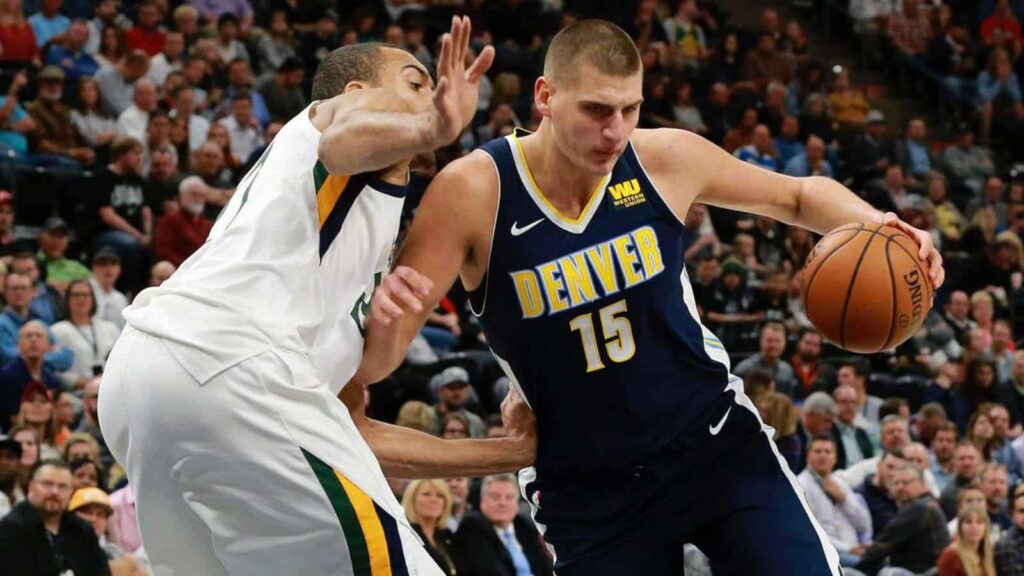 The UtahJazz are predicted to win. They have shown a powerful and better performance than the Denver Nuggets in terms of offense, Defense. They finished as the Number 1 seed last season in the Western Conference. Their roster is a powerful pull of force that can't be easily disrupted. The Jazz may have higher chances based on statistics but the Nuggets are also doing well. They can turn the tables if they play well.
Also read: "Shows his respect": Analyst Skip Bayless on LeBron James after latest…
Also read:Watch: Draymond Green makes young fan cry with sweetest gesture after…