If there was any player on the Phoenix Suns' bench, who could stand against the offensive prowess of LeBron James entering Game 6 at Staples Center, it was indeed Devin Booker. The Suns' marquee player seemed unstoppable in the first quarter of Lakers vs Suns Game 6, leaving the defending champions awestruck with his shooting form downtown.
With Anthony Davis leaving the game due to re-occurring groin injury, the Lakers were made even more vulnerable. But it was only when, Phoenix Suns made full use of it. After scoring 18 points in the first quarter of Game 5, Phoenix Suns guard Devin Booker one-upped himself in the opening period of Thursday night's Game 6 against the Los Angeles Lakers.
Devin Booker 3-Pointers: The Catastrophic Explosion By The Away Team is Lakers vs Suns Game 6
Entered Devin Booker! Who knocked career high 6 3-pointers to register 22 points against his name in the first quarter itself.
Moreover, he came back again in the next quarter, to drain another deep 3, forming his career high 7 in a single game. His 33 points in the first half came on 11-of-16 shooting with 68.8% accuracy and 7-for-8 from deep with 87.5% accuracy. Booker also had six rebounds and an assist in the opening 24 minutes, precisely 22:29 played.
After the first quarter explosion of the away team, outscoring the defending champions 36-14. The latter started to make a significant comeback in the latter stages, to an extend when they were down only 13 entering the last quarter. But with the lead dropping to almost eleven points, it was the veteran Chris Paul who significant plays helped Suns to breakthrough Lakers' tightly compacted defense and knock clutch 3-pointers to close the game.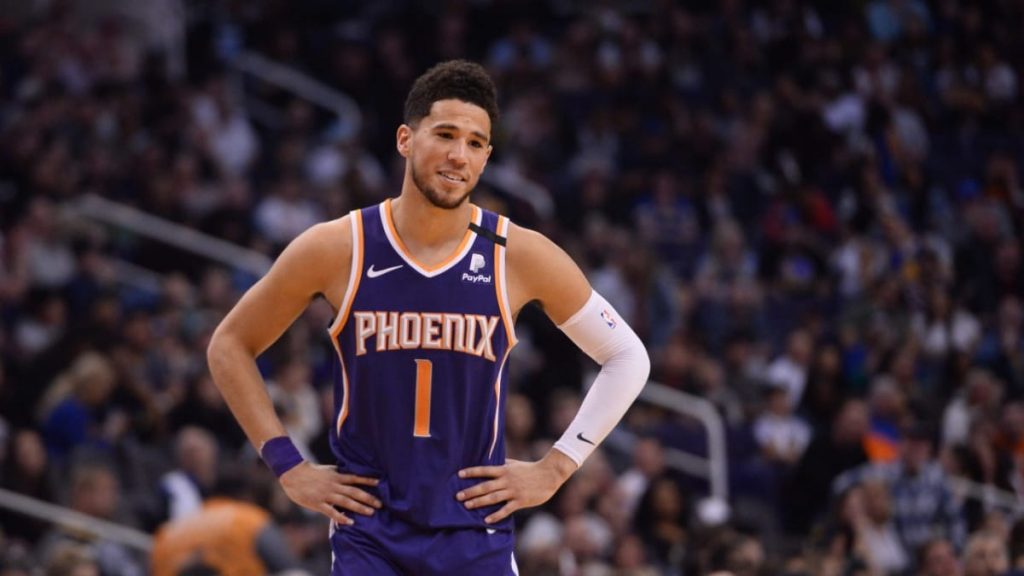 Interestingly this is the first time ever that LeBron James has been knocked out in the first round of the NBA playoffs in his illustrious career.
Also read: Watch: Anthony Davis' hold hamstring with pain after strong block on…
Also read: Watch: Jae Crowder Sprints To His Bench After Getting Ejected in…