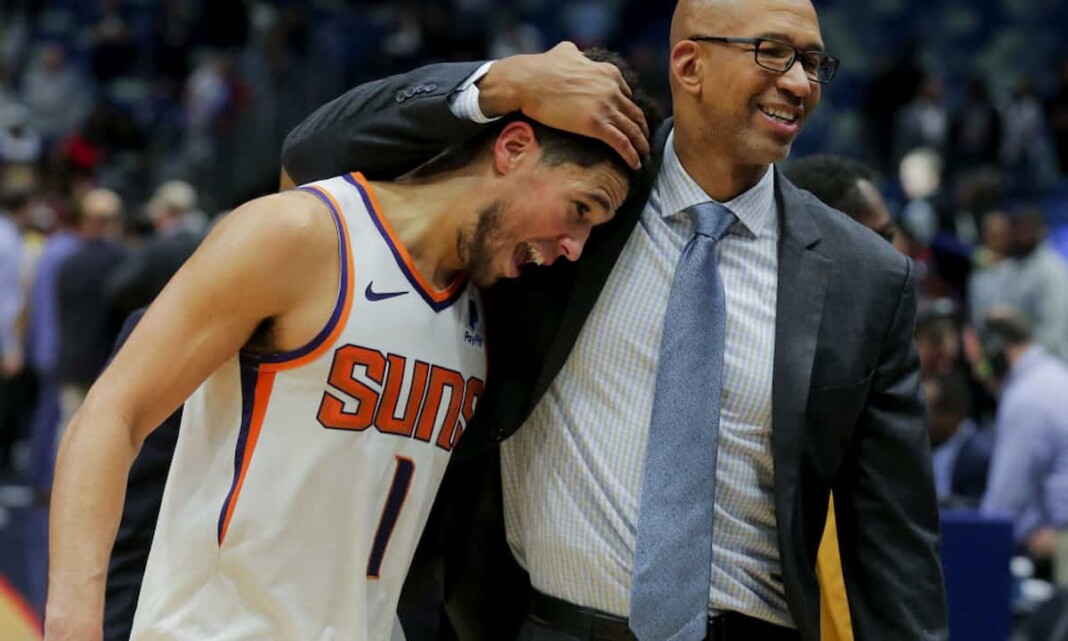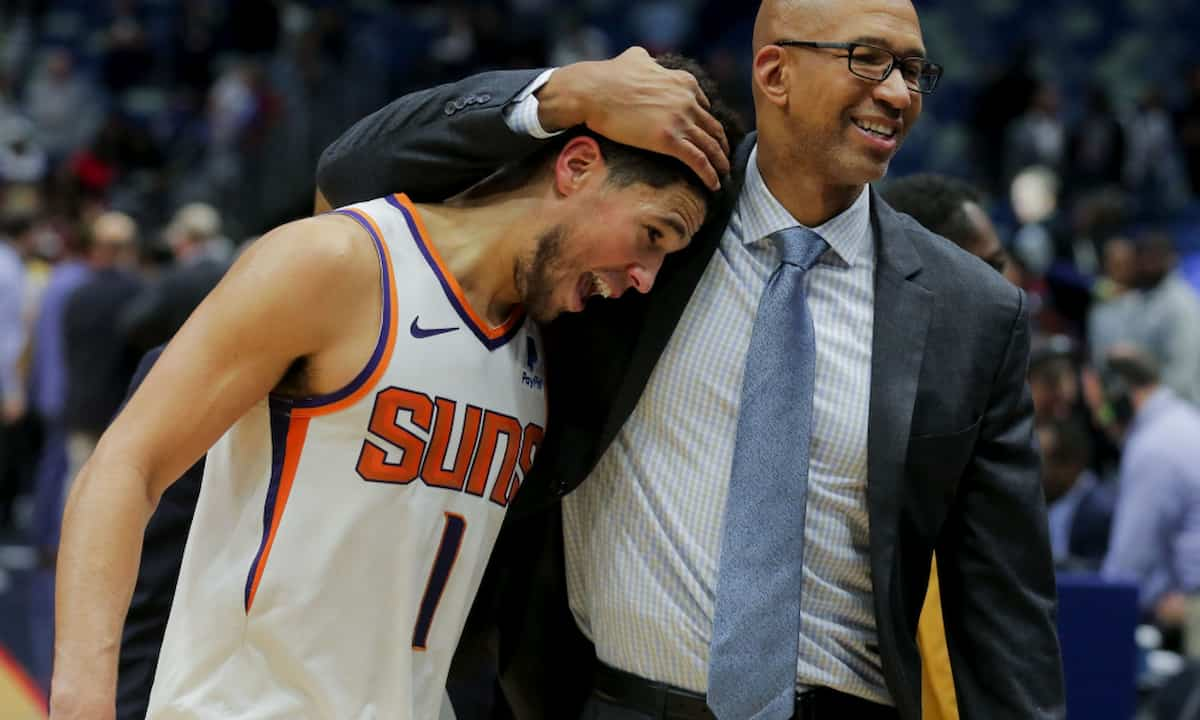 Although Devin Booker might be far from his best in Suns vs Bucks Game 2 of the NBA Finals, yet he manages to embarrass Jeff Teague with insane foot work. The former star was 0 from 6 from the field in the opening quarters, yet it did not take him long to spina round the Milwaukee Bucks defender in order to get a huge home cheer after his flamboyant play.
If you were to ask any basketball fanatic, Jeff Teague if way off to guard Devin Booker even when he might be at his worst. After scoring 27 points in game 1, it surely is a slow start from the marquee scorer of the Suns, but it is Mikal Bridges who has been having the game of his life after scoring decently in the first half. 
Devin Booker embarrasses Jeff Teague in Suns vs Bucks Game 2
After being completely out-played and out-powered in the paint, the Phoenix Suns have managed to fetch a 14-point lead as the game has restarted in the third quarter. With Giannis Antetokounmpo also leading his team on the other end, it will be vital for Devin Booker to replicate his same form from the first game in the latter half of this game.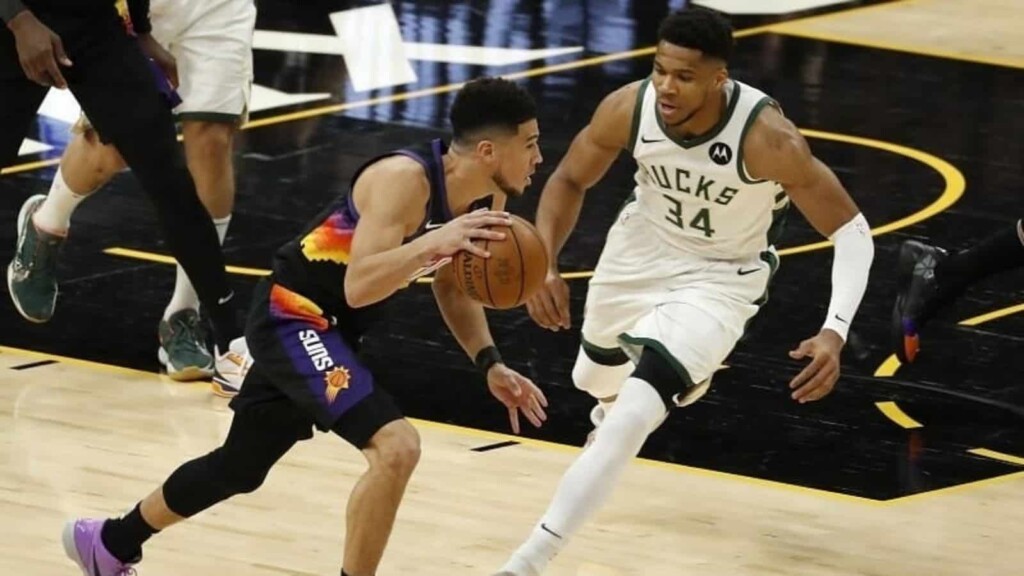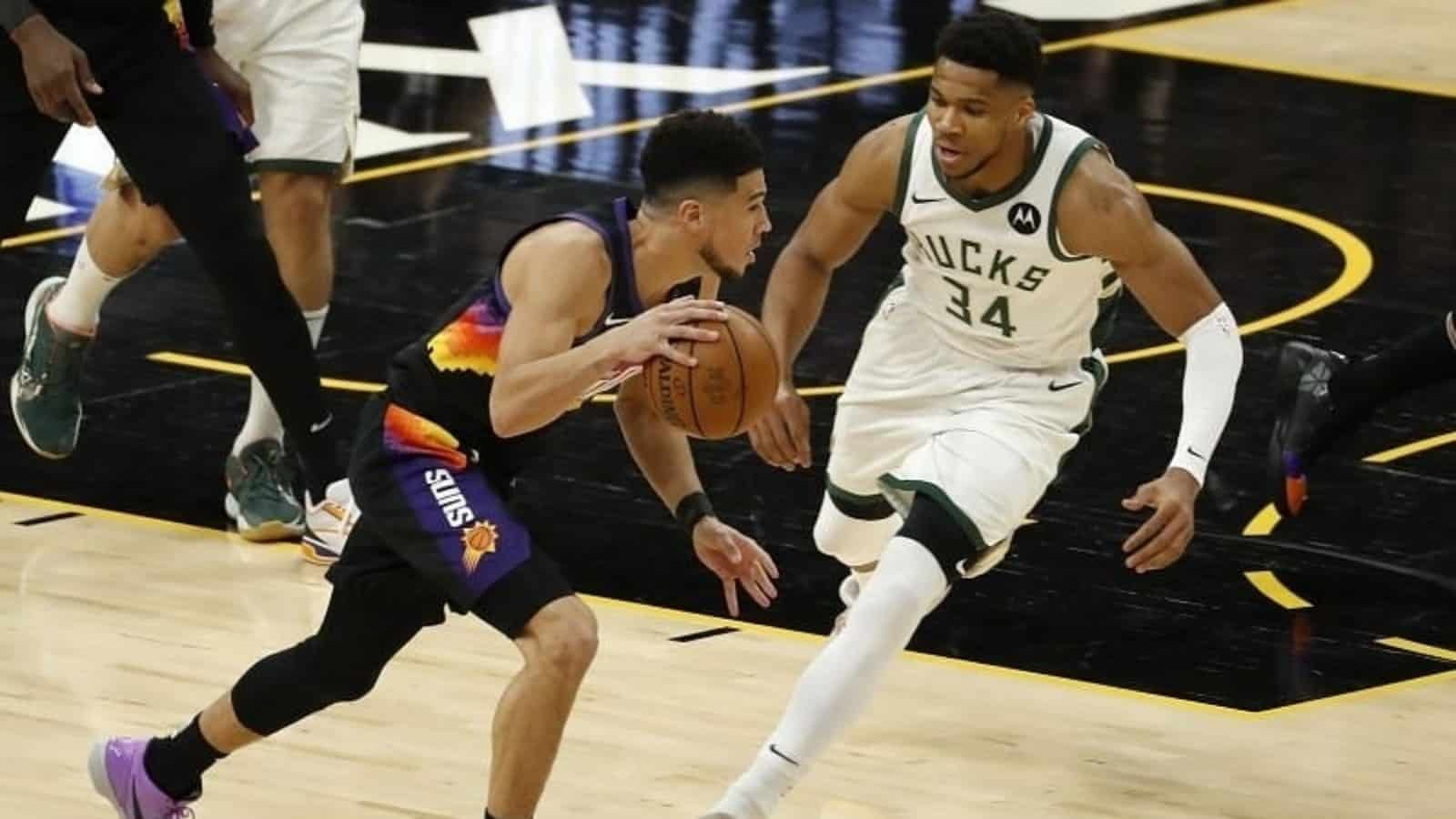 However, apart from this, it has to be said that Devin Booker's move on Jeff Teague will surely be on the top plays of the night and a never-ending loop that Teague would love to forget about. The Phoenix Suns stole the momentum and the crowd has been absolutely wild in every game they have played in Phoenix throughout the entirety of the playoffs, and Booker's move surely sent them into a frenzy.
Having said that, the home team are trying their best to go up 2-0 before the series heads to Milwaukee for the next two games.
Also Read: Watch: Chris Paul Ankle Injury Haunts Phoenix Suns' Fans in Suns…
Also Read: 2021 NBA Finals: Phoenix Suns vs Milwaukee Bucks Predictions, Preview, Head…