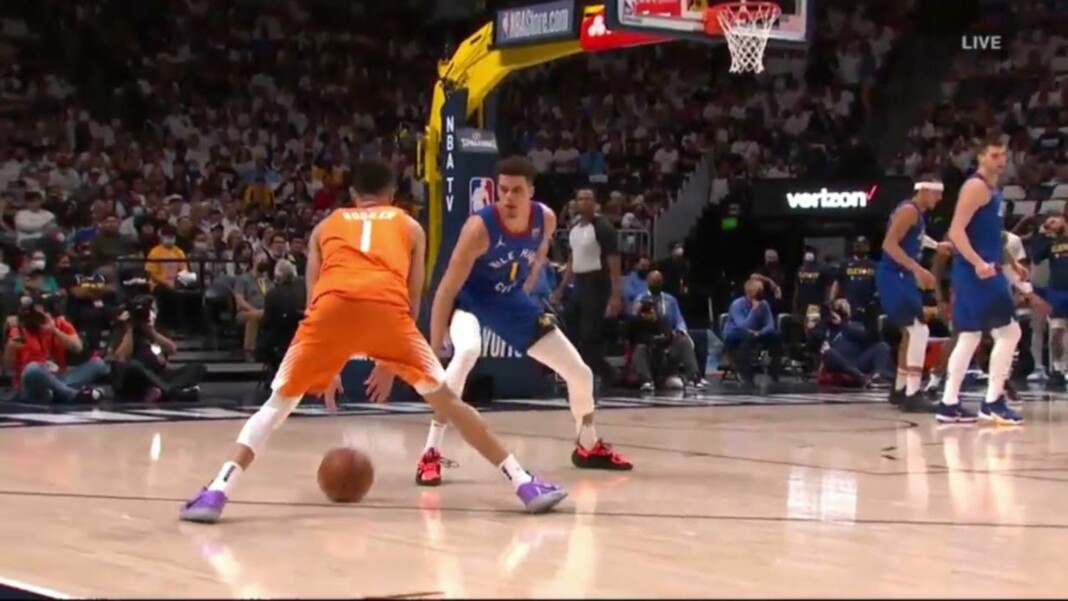 Devin Booker has simply been at his supreme best in the NBA 2020-21 Season. Be it any player, the Phoenix Suns marquee has not hesitated from making a driving layup at them. Well, to say the least, Booker embarrassed Denver' Michael Porter Jr in Suns vs Nuggets Game 3 during the second quarter play. With a clear one-on-one opportunity available, Booker did not shy away from making a speedy layup against Porter.
In this process the defensive vulnerabilities of the latter were put on display by the Suns' marquee. Booker knew exactly what he wanted to do here and he executed it to perfection. Unfortunately for Michael Porter Jr, he was on the wrong end of Booker's showcase.
Devin Booker vs Nuggets in Game 3: How Did Booker Embarrass Porter Jr?
The Phoenix Suns star toyed with Porter and he had him on skates. This play just went onto symbolism Devin Booker's stamp of domination throughout this series. However, things could have ended even more badly for the Nuggets star. Yet he managed to control his body from falling over to stop further disrespect from Booker.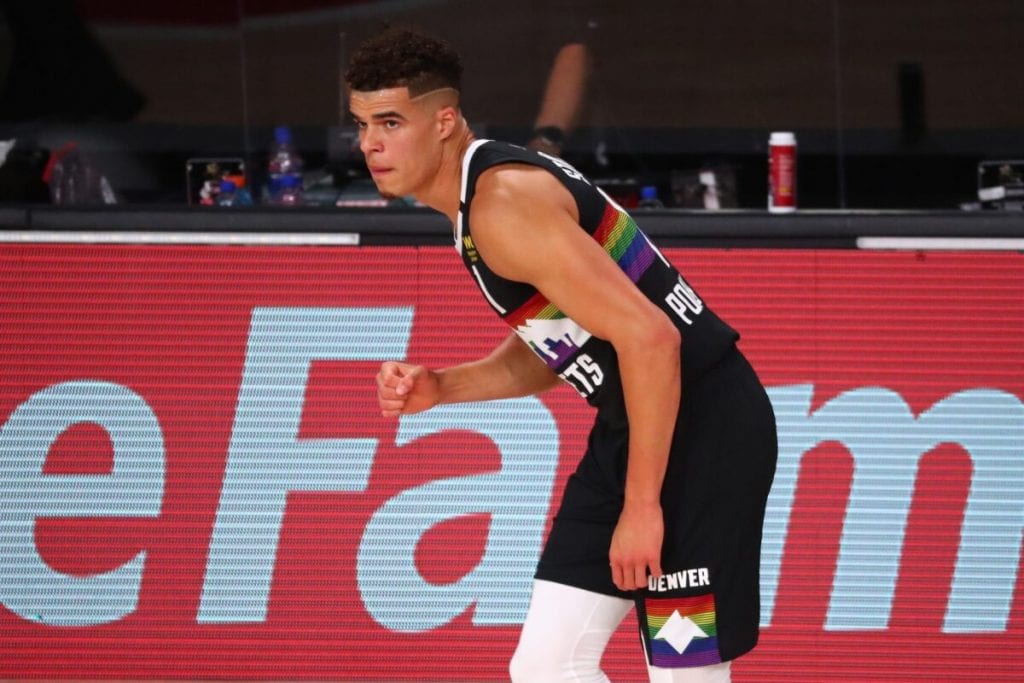 The Denver Nuggets are in dire need of a victory in Game 3. After losing both the opening games on the away court, the Nuggets have not been able to restrict Suns from scoring and have given plenty of turnovers, which has allowed them not being able to take charge.
As a result the team from Phoenix has emerged on top going into the halftime, with Devin Booker leading the charge. Whereas the newly pronounced MVP requires much help from his teammates.
Lastly, Nuggets will need to somehow prevent Booker from another offensive explosion though. And they shall surely not be bale to get it done with this type of defensive coverage.
Also Read: Video: Jrue Holiday Shocks Brooklyn After Turnaround Game Winner in Bucks…
Also Read: Video: Kevin Durant Game-Tying Buzzer Beater Comes Off The Rim in…