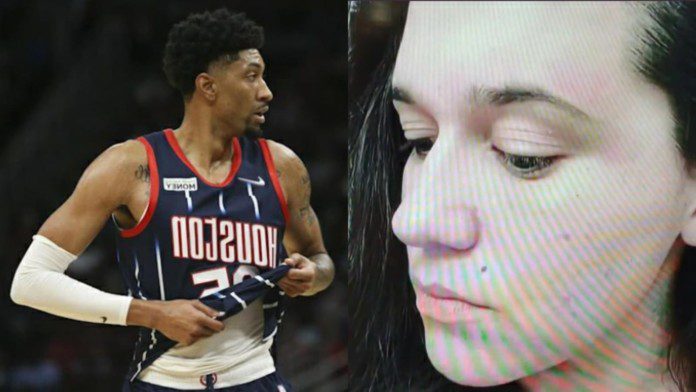 In the recent match-up of Houston Rockets and Charlotte Hornets at Spectrum Center the Houston Rockets led by Christian Wood fell short against the Charlotte Hornets as the final box score was 99-123 and the Rockets were down by 24 points. Houston Rockets finishing last in the conference ranking last year have decided to rebuild the franchise as the team under certain situations had to trade their stars like Russell Westbrook and James Harden away.
Christian Wood has come up like the new face of the organization and after continuous struggle throughout his career from going undrafted to jumping around multiple teams and having a trip to the G-league of NBA has finally found himself a home at Houston Rockets and wishes to stay around throughout the process. But in the game against Charlotte Hornets Christian Wood had a breath-taking moment as a pass from him went straight into the crowd and hit a women on the head. With 9 seconds remaining for the first half to end Christian Wood being under pressure as the team was down by 12 points threw this errant pass which could have been more dangerous but the woman was seen feeling good.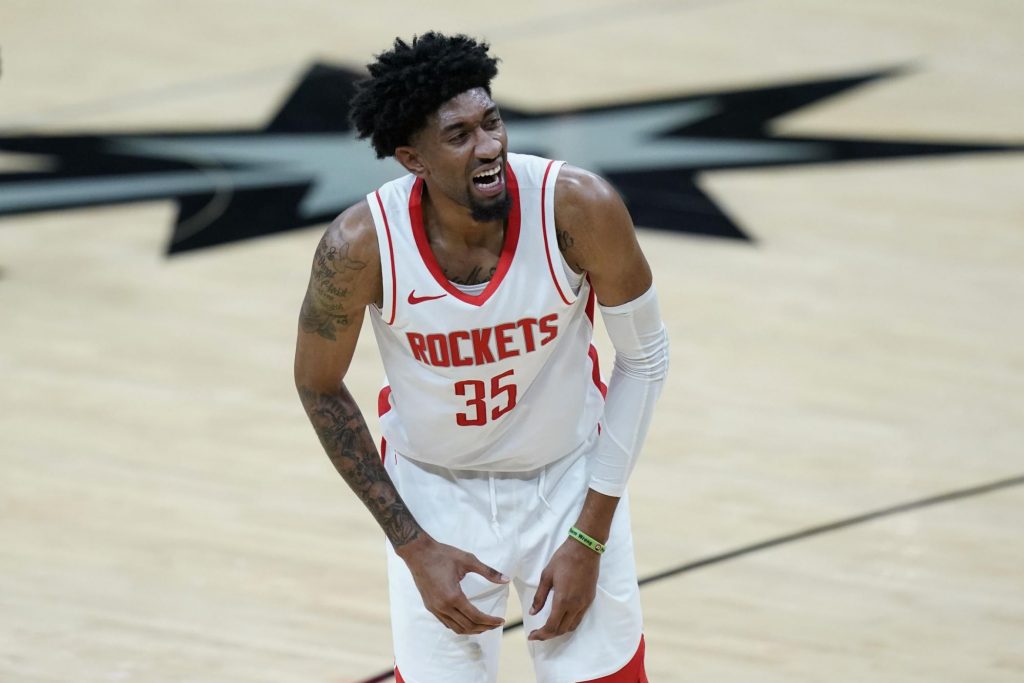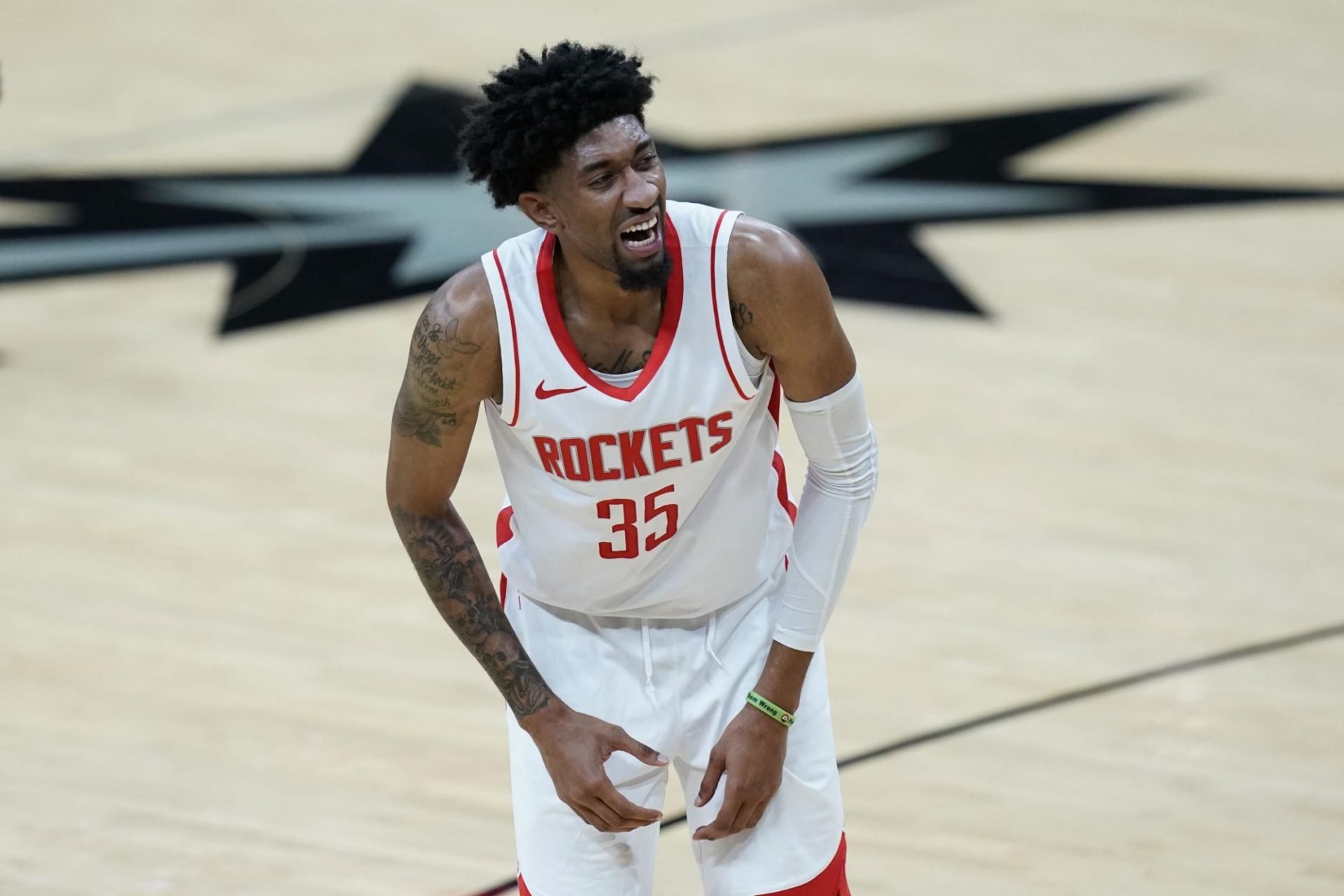 The gestures of Christian Wood showed his genuine care and how sorry he felt to do that as he saw the ball hitting the woman and later after the game ended he also announced in his Instagram story that the girl would be receiving free courtside tickets of a Rockets game whenever she wants to. But recently the woman had a completely different response to the accident as a interview of her is viral on the internet.
Also Read: "The next Giannis of the NBA!"- Kendrick Perkins calls Ja Morant…
Woman demands direct apology from Christian Wood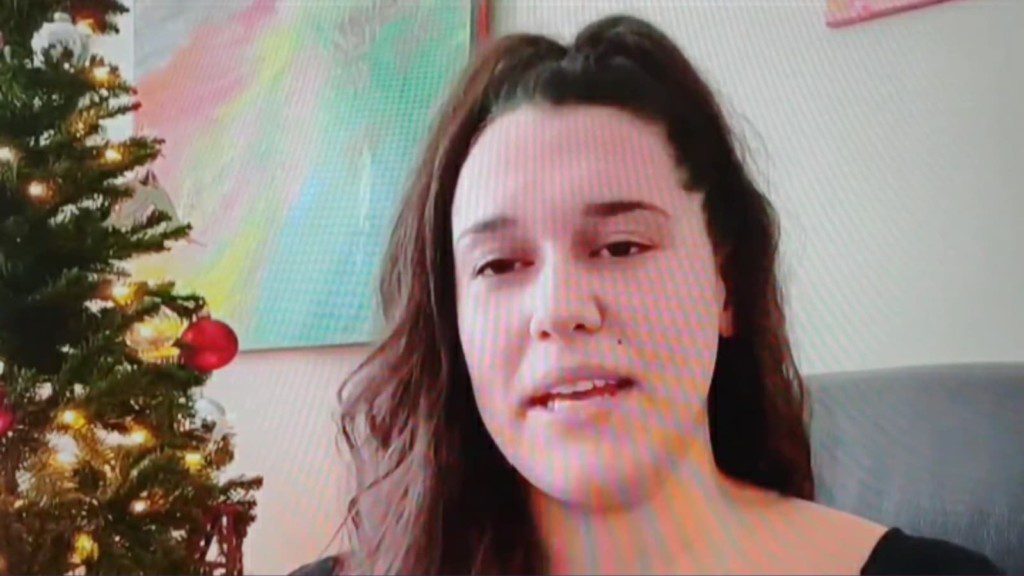 Isabella Fitz is the woman who got hit by the errant pass of Christian Wood's and she is stressed physically and mentally as she stated in a interview. Mentioning the pain and red marks on her face and not being able to go to her finance job for next three weeks as said by her doctor. Fitz was also unhappy with the way NBA commentators and especially Christian Wood responded to her injury as she said: "There definitely was a laugh there from the announcer."
Isabella Fitz was also upset with Christian Wood taking this to his Instagram stories as she assumed that the comment of Wood on his story while he offered free court side tickets to her and said "Happen to the best of us, Shaqtin" were directed towards her. When the reporter asked Fitz that was the response appropriate Fitz replying to it quoted "By no mean that was so far appropriate". Isabella Fitz is still upset even after getting free tickets offered and demands Christian Wood to directly apologize to her even though it was an accident.
Also Read: Scottie Pippen's ex-wife Larsa Pippen says that she makes $10k per…