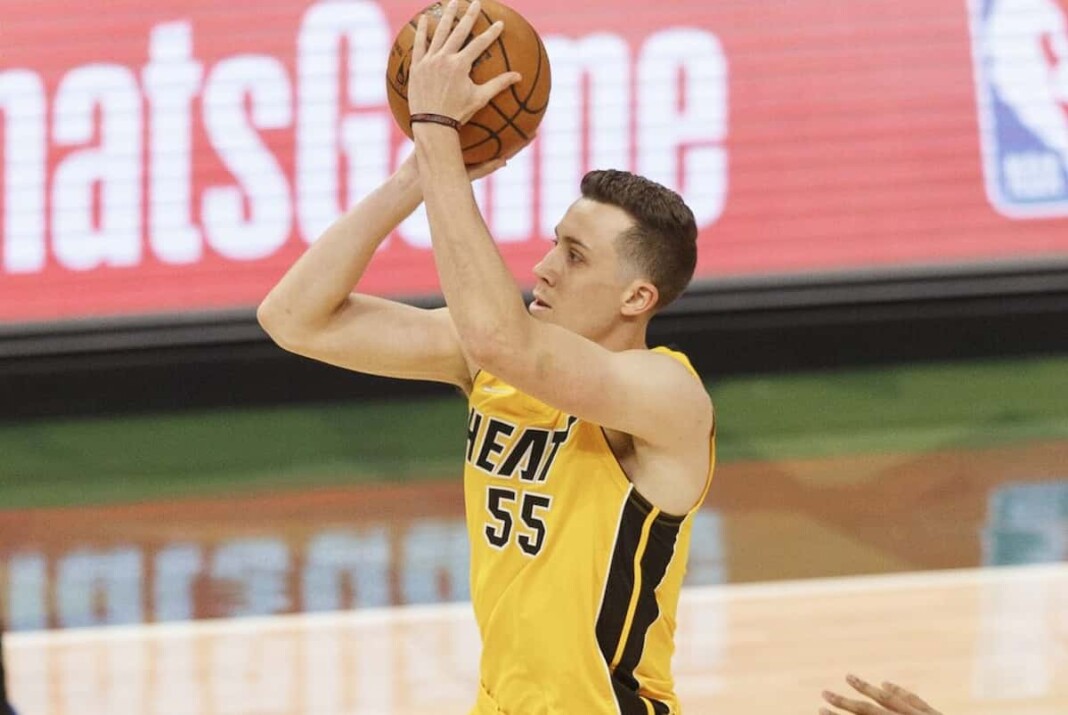 The Miami Heat are undoubtedly one of the most powerful teams in the NBA 2021-22 Season. Having retained their marquee players, the team have equipped veterans around them in order to fill the voids. Speaking of the retained ones, Duncan Robinson is one among those and in the Heat vs Nuggets showdown, the 27-years-old justified just why he is key to Miami Heat's championship run this season.
Talking about the same player, Duncan Robinson started his college career at Williams College, he eventually transferred to Michigan University. Robinson has been a staple in the Heat lineup for the past four seasons. It makes sense that Miami has continued to keep him as he is one of the best 3-point shooters in the league and can't be easily replaced. 
Duncan Robinson breaks 3-point record for Miami Heat that even Dwayne Wade did not achieve
Duncan Robinson's 3-pointer against the Denver Nuggets made it 58 consecutive games with a 3-pointer. He broke his own record in the Heat franchise that he set in 2019-20. He is the only player in franchise history to do it in fifty or more consecutive games.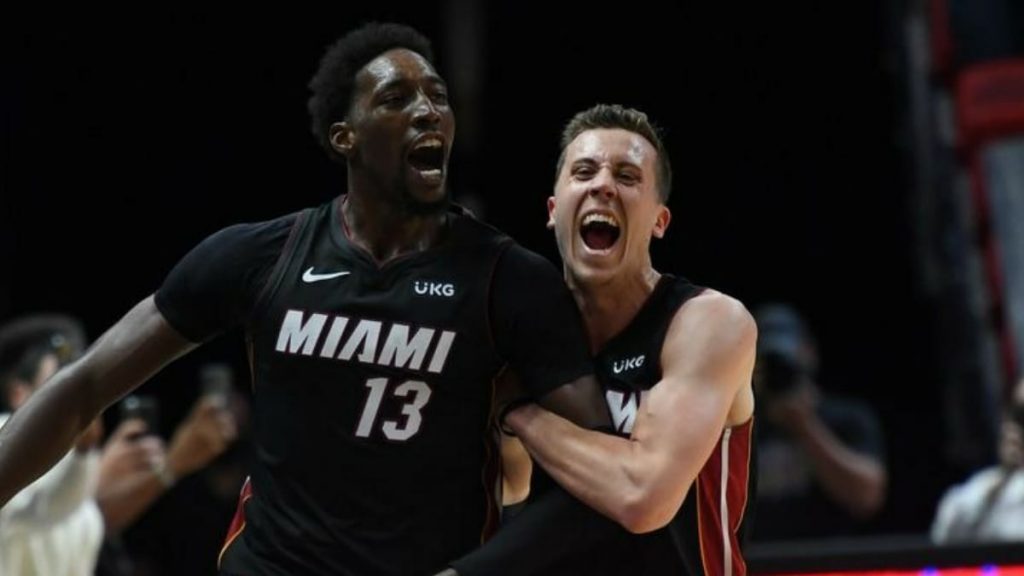 It's certainly an incredible accomplishment that is going to be tough to break for future Miami Heat players.
Robinson is an incredible 41% shooter from behind the 3-point line in his career. Last season he put up a remarkable 44% on 8.3 attempts per game.
Also Read: Watch: Ron Artest III confessing he ruined Kobe Bryant's game-worn Shoes
Also Read: Philadelphia 76ers vs Milwaukee Bucks Live Stream, Prediction, Preview, Injury Report,…