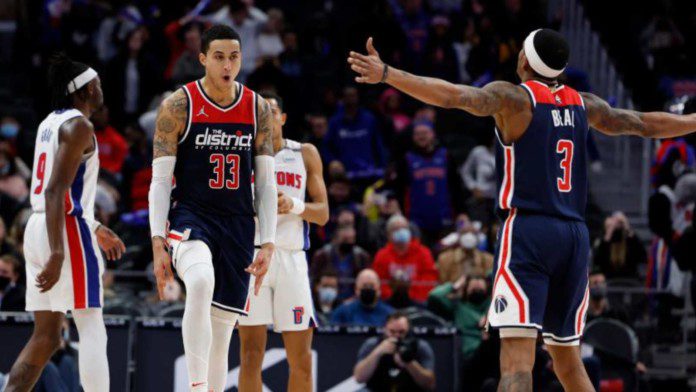 It's quite often for the players to shut their critiquing fans of the court. Provoking players during the match with insulting gestures has always been a part of the sport itself. Showing a players glamour with final clutch shots, impressive defensive plays or a turnover dunk in the last minutes of the game, highlights the player's true potential. But sometimes things get pretty bad when these celebrations often get to an ugly direction. The same happened with Kyle Kuzma during the match against the Detroit Pistons.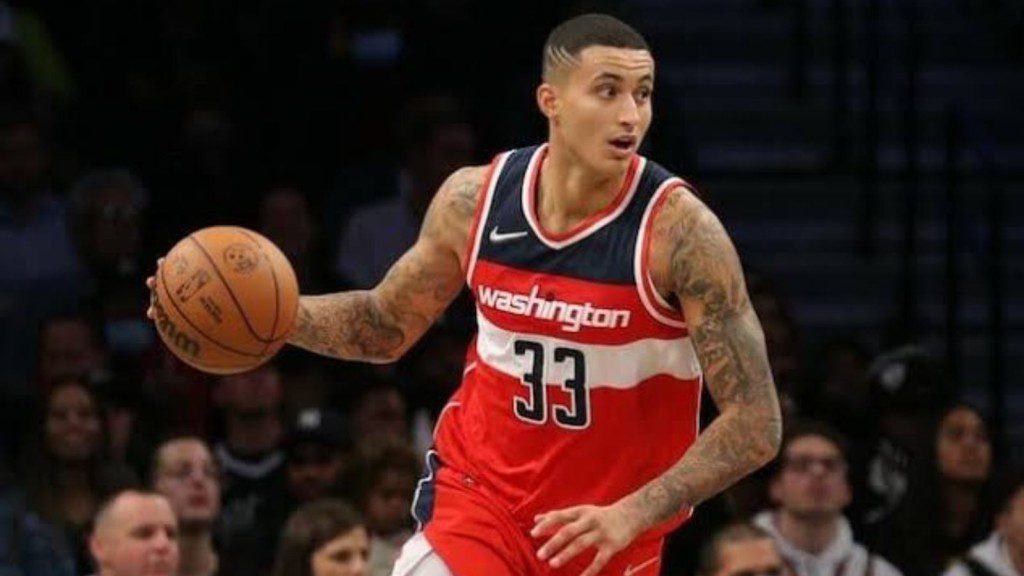 Few days back, the Wizards were on the top of the Eastern Conference standings but subsequently got to the 5th spot because of a few close losses. But on December 8, on a match against the Detroit Pistons the Washington Wizards had a very close victory with 199-116 on the final board. Wizards with all-over 15-11 this season have been deliberately consistent with their plays. On the other hand Pistons with 4-20, might not survive until the playoffs. Kyle Kuzma during the match with less than a second left on the clock for overtime, hit a clutch three from the corner and shut his haters of the court. However, the shot got quite viral the next day and it came in Kyle's favor for his stardom.
Also read: "Hot Garbage": Kendrick Perkins calls LeBron James led Lakers 'Trash' in…
Why did NBA fine Kyle Kuzma with $15,000 after the Wizards win over Pistons?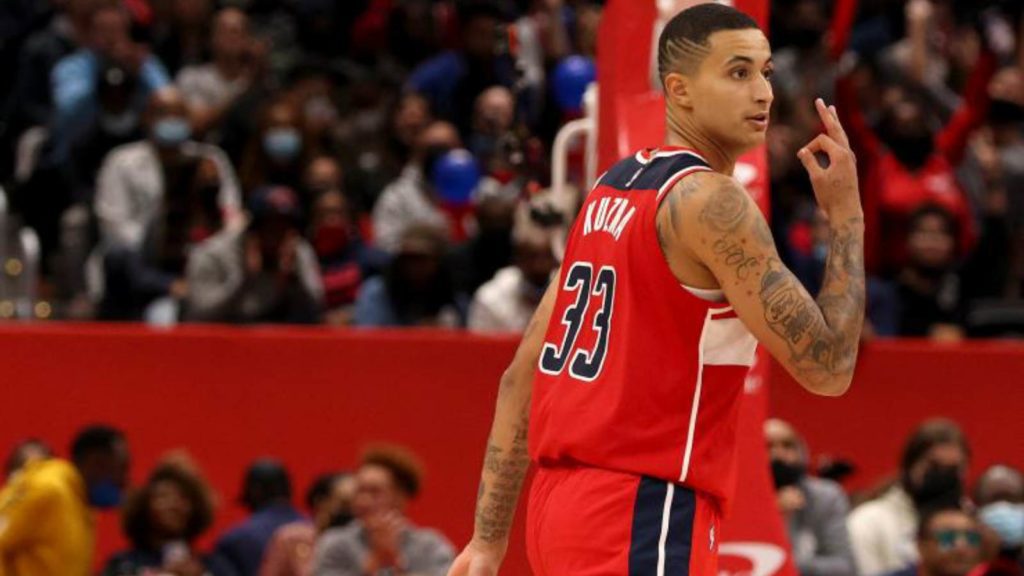 After the video got viral in the social media of Kyle Kuzma hitting the corner clutch, it was noticed by the fans that Kyle addressed a vulgar sign to a fan sitting of the court. Kyle had 26 points 7 rebounds in the overtime, with almost 10 minutes on the clock, but Kuzma made a three pointer stretching the difference to the 9 points lead. Though the impressive play it cost Kuzma $15,000 for the unprofessional gesture towards the fans.
This is not the first time it is happening LeBron James with big balls celebration also got in trouble for his unprofessionalism in the past. And it cost him a fine that might be a pinch to their wealthy stardom but wasn't in the eyes of the NBA's regulations.
Also Read: Charlotte Hornets News: James Bouknight reveals true feelings after matching LaMelo…