Iman Shumpert wins Dancing with the stars on Tuesday, November 23rd. The former NBA player played for New York Knicks and Cleveland Cavaliers in his 10-year tenure as a basketball player.
He was drafted in 2011 with the 17th overall pick by the New York Knicks. He was a fan's favorite until he was traded to Cleveland Cavaliers in 2015, and went on to win an NBA Championship with the Cavs in 2016. After this Iman struggle to find consistency as he kept juggling between teams. Though he returned t the Brookly Nets in 2021 but was waived off soon in February.
The NBA Champions is a free agent for now and hasn't officially retired. He just shifted his focus towards dancing than basketball.
 Iman Shumpert wins "Dancing with the Stars"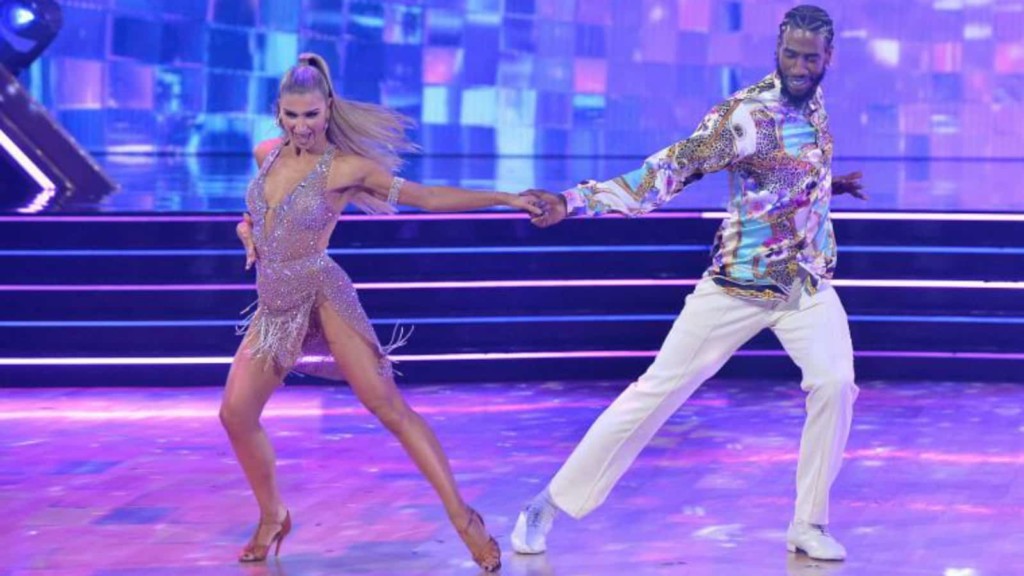 On 8th September 2021, it was announced that Iman Shumpert will join the cast of a dance show called "Dancing with stars". Iman partnered up with a professional dancer Daniella Karagach, and the duo went on to perform solid dance numbers that blew the judges and the viewer's minds.
The duo performed a dance piece themed on Us, a 2019 Horror Film by Jordan Peele that portrays the story of a family that has been attacked by Doppelgangers. This performance was highly appreciated by the viewers and helped the duo to solidify their fan base.
On 23rd November the winners for "Dancing with the stars" were announced, and Iman went to become the first ex-NBA player to win a season of DWS.  It was a gruesome battle of 10 weeks but Iman pulled through everything and won in the end. The practices, the cramps, and all the hard work finally bore sweet fruits in the end.
Iman joined the list of professional players who have won a season of DWS like NFL running back Emmitt Smith, Olympic figure skater Kristi Yamaguchi, NFL wide receiver Hines Ward and Olympic gymnast Laurie Hernandez.
One fan under the channel's video on Youtube wrote, "Iman really showcased what this show is supposed to be about. He came with no dance experience and took the critiques and advice he was given and improved every single week. His size was a disadvantage going in but Daniella used it to showcase his strength and they developed a level of trust and respect that really shined through. He deserved this win."  
The NBA Twitter is blowing up with wishes both from the PLyers and the fans.
Also read: Reggie Miller drops Bold take on Pistons' Isaiah Stewart after the…
Also read: Watch: Scary scenes in Jazz vs Grizzlies showdown as Rudy Gobert…