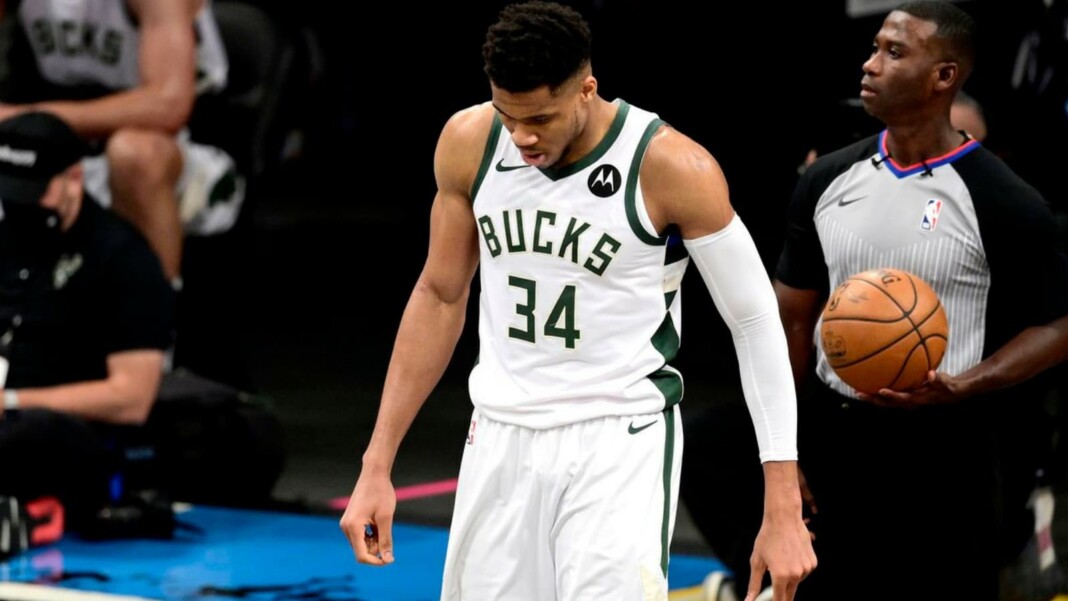 The Game 7 of Brooklyn Nets vs Milwaukee Bucks is underway. Both Giannis Antetokounmpo and Kevin Durant will eye a victory in deciding game. While making a comeback in game 6, Milwaukee Bucks will be confident enough flying down to the Barclays Center. On the other hand, the shorthanded Brooklyn Nets will eye to seal the series in front of their home crowd. While the game progresses, the comparatively less good shooter has given something to cheer about for the home fans. Giannis Antetokounmpo air balled his free throws as he went to the foul line. This embarrassing moment for the Greek freak has sent Brooklyn Nets' fans to frenzy.
Giannis Antetokounmpo is easily the player who can change fortune of the game. His aggressive scoring in game 3 and 4 already gave us a sneak peak of how lethal can he be under pressure. On the other hand, Brooklyn Nets' talisman Kevin Durant has made it clear that he has come to win. Despite being without Kyrie Irving and not a 100% James Harden, he has proved time and again how dangerous he can be. Giannis Antetokounmpo addressed him the best player as well. However, Bucks, key player is not making a suitable scenario for him right now.
Giannis Antetokounmpo gets Net's gaga over air ball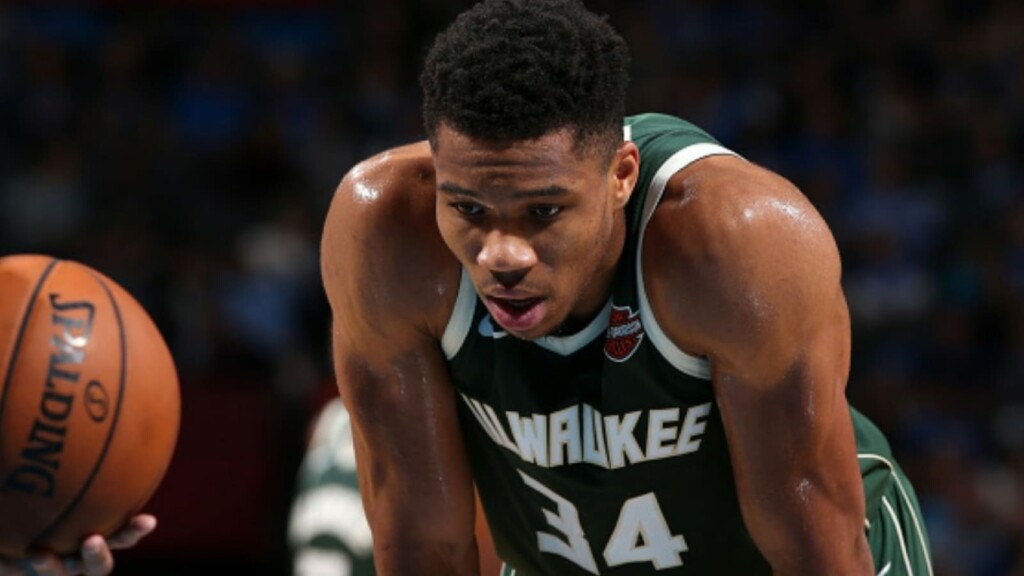 The continuous attempts of Brooklyn Nets fans to get into Giannis Antetokounmpo's head during his free-throw routine is getting to the former back-to-back MVP. In the second quarter of the do-or-die Game 7 matchup between the Nets and the Milwaukee Bucks on Saturday, Giannis ended up shooting an embarrassing air ball from the charity stripe amid all the jeering from the home crowd. As you would expect, the Nets fans in attendance absolutely went wild.
As the Brooklyn fans keep mocking Giannis Antetokounmpo continuously, things are getting a bit hazy for the former 2-tim MVP. The Nets fans have been counting down Giannis' rather controversial free-throw routine throughout the contest. They're clearly encouraging the game officials to call a 10 second violation on the Bucks star. While they never got their wish, Giannis rewarded them with an epic air ball.
Giannis Antetokounmpo has been abysmal from the line this series, and the Nets fans are absolutely loving it. This could end up as a key factor for the series especially considering how many times Giannis goes to the line in each game. As they always say, every point counts.
Also Read: Top Five Most Successful Overseas Players in NBA of All-Time
Also Read: Video: Terance Mann continues to embarrass Rudy Gobert over and over again