When Giannis Antetokounmpo was declared questionable for Game 1 of the 2021 NBA Finals, there surely were concerns raised over his fitness and whether or not he will be able to counter the likes of Jae Crowder and Deandre Ayton inside the paint. But as it looks like, the Greek Freak might be looking a bit off in scoring from downtown, but surely has made everyone realize his presence in the paint. 
In the initial minutes of the game, Giannis thumbed Ayton to one side to score an incredible dunk announcing his return to the Milwaukee Bucks' lineup. With Giannis at his very best, the other players can surely take their chances from downtown, knowing that the 6'10 marquee will be able to fetch a crucial rebound for their team.
Giannis Antetokounmpo Shows His Dominance Over Deandre Ayton in Bucks vs Suns Game 1
To bring all fanatics on the same page, Giannis Antetokounmpo was dealing with a hyperextended left knee, so he was initially listed as doubtful for the Bucks ahead of the NBA Finals opener.
When a player is listed as doubtful, it means they are more likely to miss the game than play–which is why the return of the Bucks star came as a surprise, albeit, delightful development.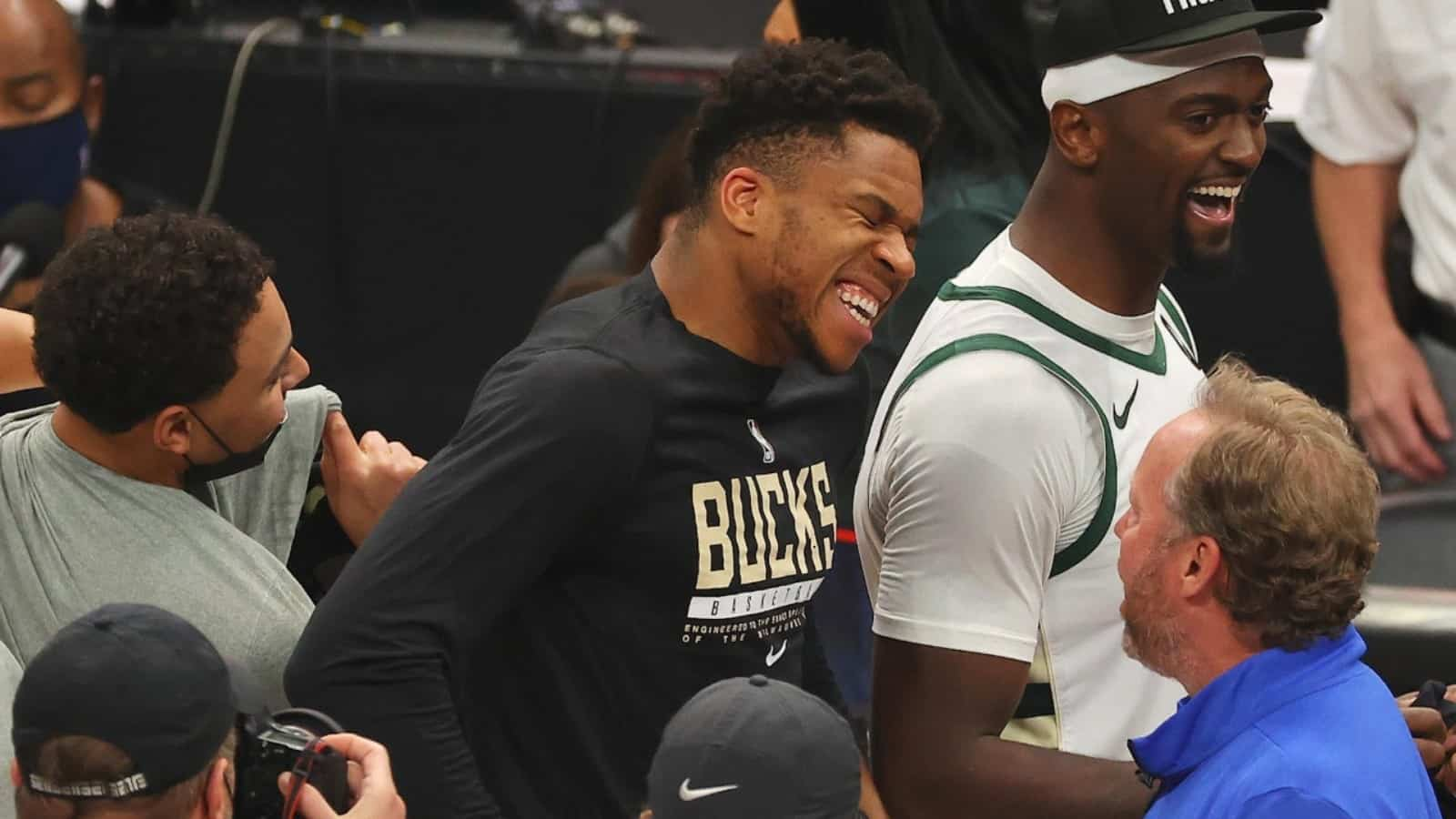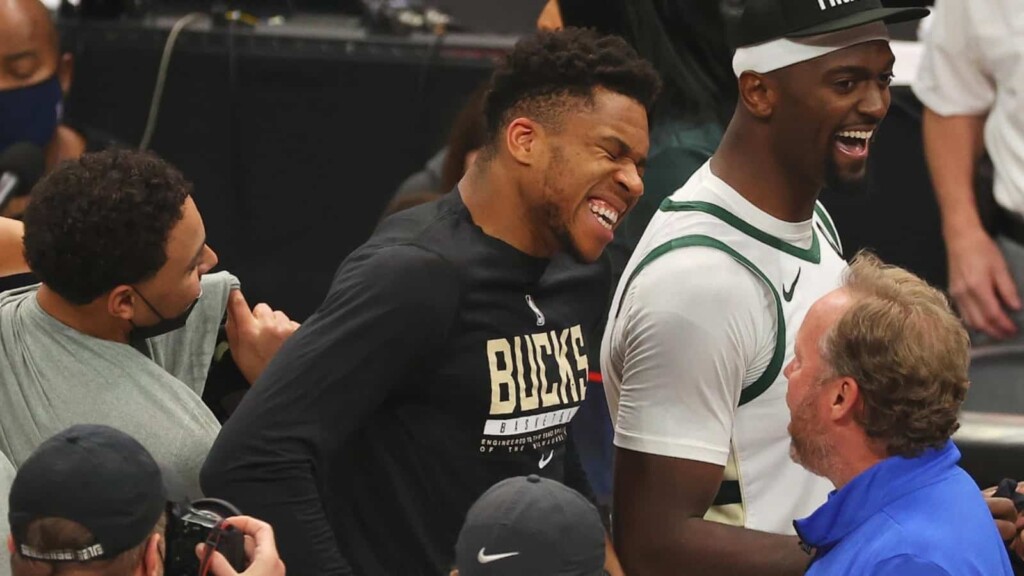 However, by the looks of it, the Bucks and the fanbase should no longer be too concerned. Of course, there is always the risk of Giannis reaggravating the injury, but then again he knows his condition better than anyone else. 
Going into halftime so far, it is the Phoenix Suns who have come out as the stronger side. Having led the Milwaukee Bucks by eight points so far Middleton and Holiday both need to contribute more for the away team if they are to cause an upset at the Phoenix Suns Arena.
Also Read: Top 5 Greatest Shooting Guards of All-Time in NBA history
Also Read: Top 5 greatest Small Forwards of All-Time in NBA history