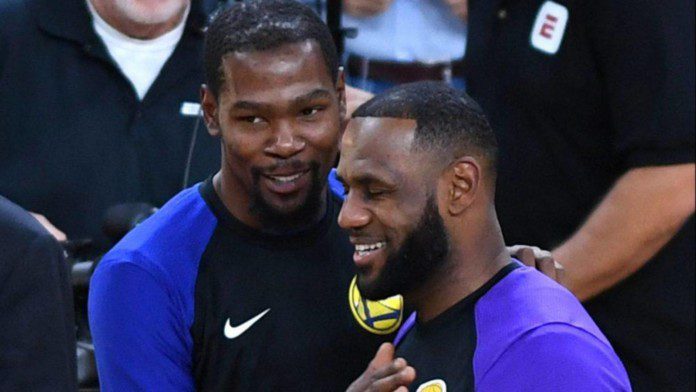 LeBron James dropped 36 points, 9 rebounds, and 6 assists against the San Antonio Spurs but it couldn't make the Lakers turn the tides in their favor. The Spurs blasted off the Lakers by 138-110 even though both the teams had pretty much the same points on the scoreboard till the end of 3rd quarter. The reason traces back to the Lakers inability to retain their form for a long duration of time.
The Lakers may draw a lead of twenty plus points but they tend to always give it away because they just don't put enough effort to retain it. The Spurs dropped the double amount of points that the Lakers scored in the 4th quarter that gave the destructive victory of 28 points. The results are still quite shocking because a team having two former MVPs still failed to overpower a team that is trying to rebuild itself.
Also read: "LeBron James needs help"- NFL Analyst denounces Lakers team for their…
LeBron James never doubted Kevin Durant's Return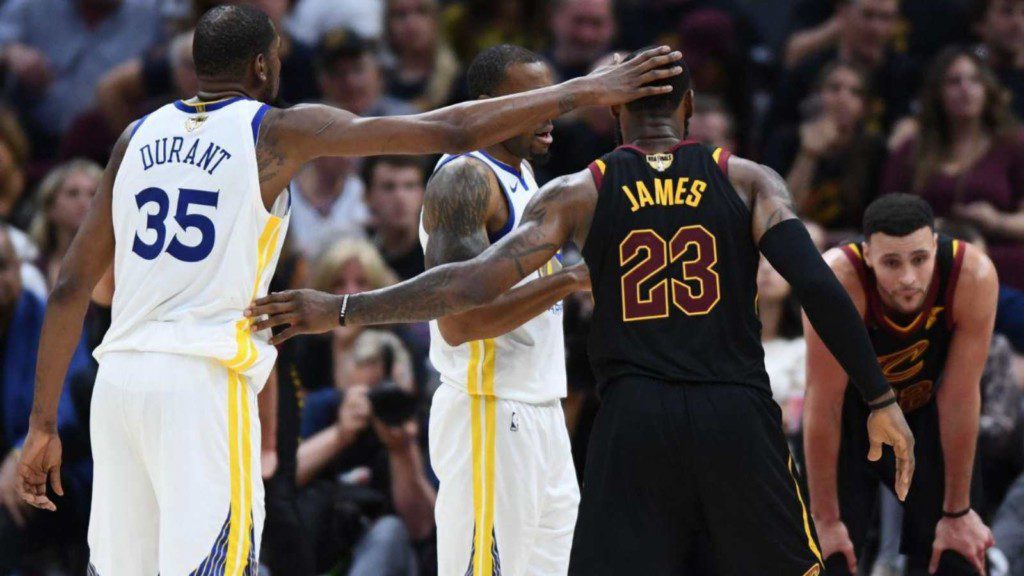 In the Lakers vs Spurs post-match press conference, LeBron James commented on how the Lakers seemed out of touch with each other.
He said, "We have no chemistry with any lineup from the simple fact that we haven't logged any minutes. All of our defensive guys are in health and safety protocols. … We don't need a full roster. We just need some of our guys back."
The Lakers are one of the most adversely affected teams because of COVID. They are playing without their Head Coach Frank Vogel and five other players are all put under NBA's Health and Safety Protocol.
LeBron James also commented on Kevin Durant's return from injury when asked "You've had some bad luck with injuries in the last couple of years. You've been able to push back to be the productive player that we're accustomed to seeing – but you haven't had a torn Achilles.."
James took the question in a fun way and cracked a couple of jokes. To answer the question he replied, "There was never any doubt from myself or anybody in this league."
"I heard there was only like really 1 group of people that had any doubt on him coming back full strength. Not going to name them," James added.
LeBron also praises his rival Kevin Durant who is averaging 29.7 points per game this season. James continues to add, "There was zero doubt that I knew he would come back full strength. He's not a guy who carries a bunch of muscle and a bunch of weight on his body. Very slender and slim and so it's like it wasn't much pounding going on in that particular area that he had to worry about. He doesn't look like someone that sits around and doesn't take care of what he needs to take care of. So it was never a question about KD coming back from any injury."
The matchup between Brooklyn Nets and the LA Lakers is a very high-profile match and fans were excited to watch 4 former MVPs playing under one roof but seems like this is going to stay just as a figment of a dream. The Nets' star Kevin Durant is currently under NBA's Health and Safety Protocol and is surely going to miss the Christmas game against the LA Lakers on Saturday.
Also read: "Trade Russell Westbrook"-Kendrick Perkins wants LA Lakers to bid "Adieu" To…