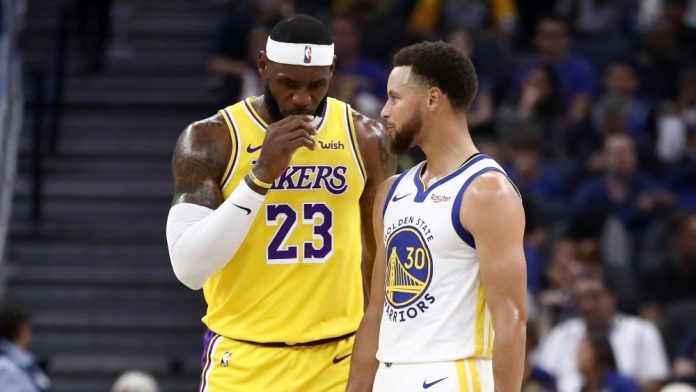 The dish that Stephen Curry a.k.a "Chef Curry" is cooking in the league is very well enjoyed by the audience especially LeBron James. Both have been each other biggest rivals but with the competitive rivalry come immense respect and appreciation for each other games. Stephen Curry and LeBron James, undoubtedly, are two of the biggest name in the NBA right now and both possess incredible power over their opponents.
One roughs up his opponents through his aggressive plays and mow downs whoever comes into his way and the other who is not built like LeBron James but is still the most offensively dominating player in the league. You leave him for a second and he will drop a fiery three.
Their plays are distinct but what's common is their love for the game and that seems to make them respect each other.
LeBron James- "If anyone can break it, it's Stephen Curry"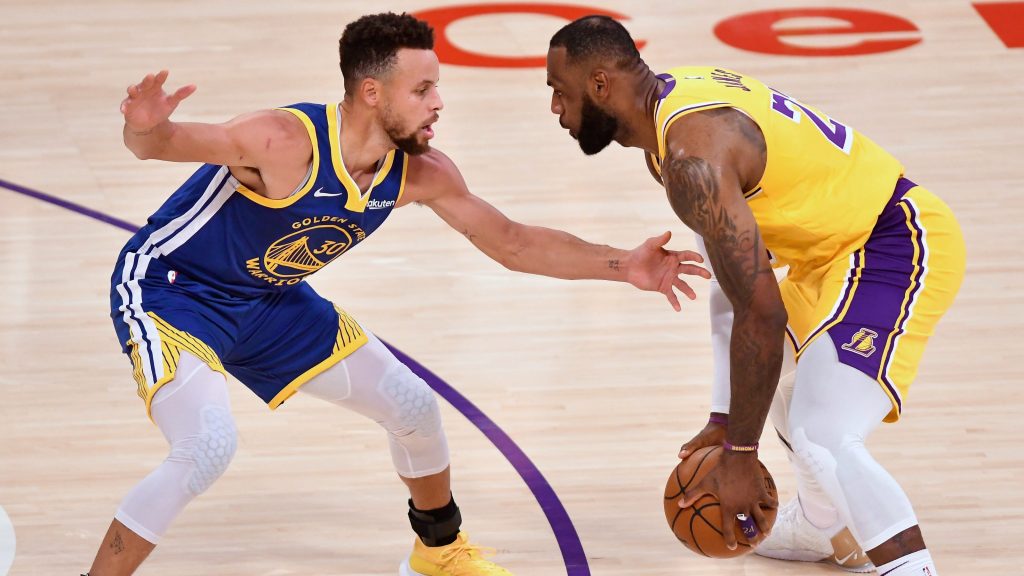 The Golden State Warriors' Stephen Curry is about to break the All-time NBA record for the most threes made. This record was previously held by Ray Allen with 2,974 threes. Allen retired in 2014, and the record has been sitting there until Stephen Curry came into the picture.
Curry drafting was not just a game-changer for the State Warriors but for the NBA league. He came with his own recipes and ingredients and changes the entire scenario. He shattered the stereotypical walls constructed around what a point guard should be and what a shooter looks like. Curry's ability to shoot quick shots in a flash and convert them makes him one of the most feared guards on the court.
Now that he is closing in on an NBA record and is just 10 threes away from it, his entire career comes flashing in front of everyone's eyes. A tall guy with not-so-heavy built unlike other players just came, played his own game, and took the league by a storm.
Lakers superstar player LeBron James was asked about his thoughts on Curry breaking Ray Allen's record and the 4 time MVP had nothing but praises for the 2 time MVP.
He said, "First of all the fact that the other night, when they played, we really tracking to see if he made 16 threes – it just lets you know how freaking amazing he is. If there's one guy in the NBA that can make 16 3s, it's Steph Curry. I'm literally sitting there and doing the calculations in my head. I'm like 16, i know he's made 12 a few times. Well I know if there's someone who can do that, it's him. That just let's you know, how incredible he is."
He further added, "Pretty cool achievement. You can't even screw it up, because it's going to happen. It could happen tomorrow… But it will happen. We've all witnessed what Steph Curry has done in his career and the way he has changed the game. He is a basketball player who appears once in a lifetime. "
There was never a doubt that Stephen Curry wouldn't break the record, it has always been when?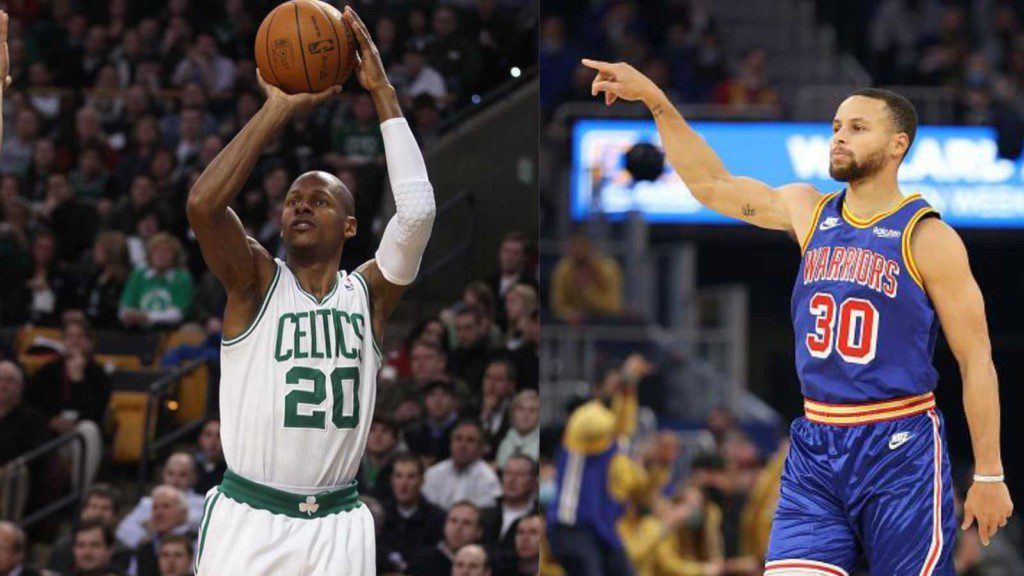 The Golden State Warriors will travel to Wells Fargo Centre on Saturday to battle against the Philadelphia 76ers. This game has everyone's eyes upon it because Stephen curry is just ten 3s away from breaking the record and shooting them all in a single game is no big deal for him as he is averaging a 5.5 Three per game this season.
But would this match be the 'It' game that sees the new record holder Stephen Curry?
Also read: "I don't celebrate seventh place, I celebrate him": Shaq heaps praise…