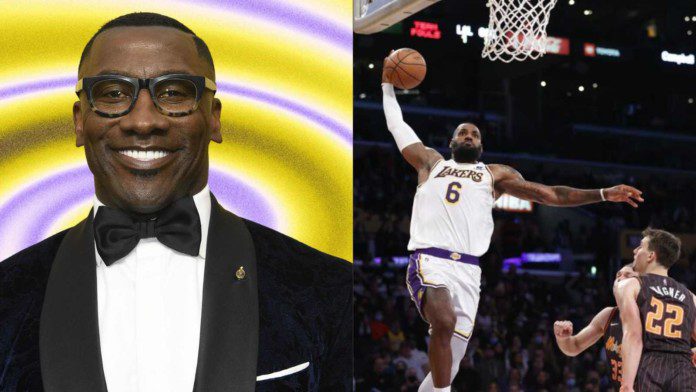 And, it is LeBron James 37th birthday and the Twitter is twinkling with millions of birthday wishes. Under all that sparkling hoarders lies the fact that the King is reaching his last few years in the NBA.
LeBron James is in his 19th edition of the NBA but is still averaging 28.0 points, 7.2 rebounds, and 6.8 assists per game this season. Though the Lakers are tanking this season James on an individual level is cruising this season but this has been putting a strain on his credibility.
The expectation put LeBron in the epicenter of shouldering all the Lakers' responsibilities forgetting that basketball is not a one-man game but a collective performance of five players on the court.
Also Read: Can LA Lakers' substandard performance be painted as NBA's "Health and…
Shannon Sharpe predicts LeBron James' Future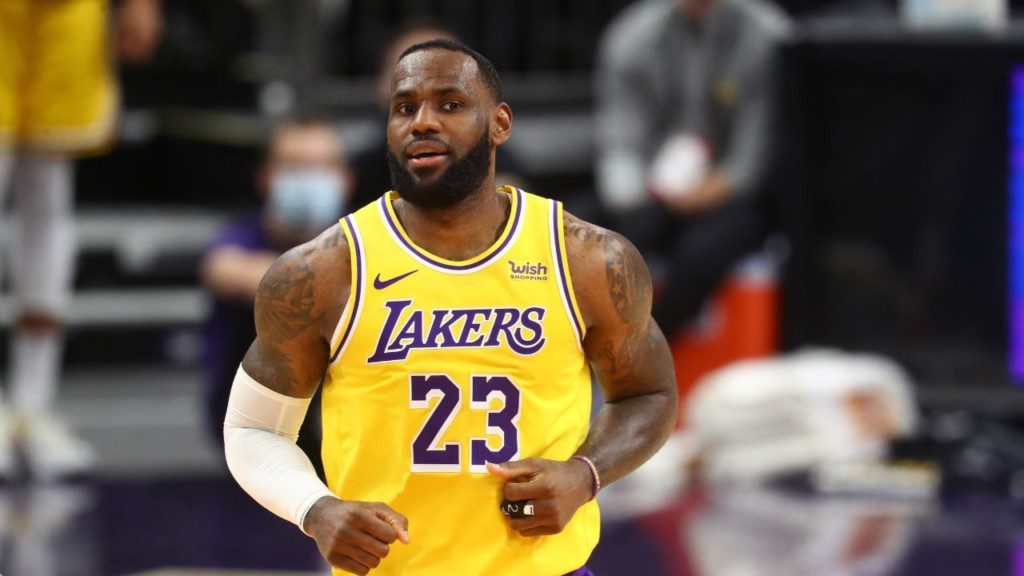 On the recent episode of Undisputed, Shannon Sharpe acknowledged LeBron James turning 37 but also the fact that he still is at the peak of his late thirties. James is the living example of age is nothing but just a number.  
Shannon believes that LeBron is still in the shape and form with which he can continue to play for another three-four NBA seasons. He said, "He plays at least 22 seasons… Giving himself an opportunity to potentially play alongside his son. What keeps him going now is the chance to win a championship and Kareem's record."
Warriors' Stephen Curry also praised LeBron James for his career longevity. Stephen Curry and LeBron James are some of the most competitive rivalries but the respect they hold for each other is immense. Curry admires LeBron for maintaining such a standard.
"He set the standard for that. Let's keep it real — what is he, in his 18th year? Nine straight Finals, all the things that he's accomplished. You have a vision of sustaining your prime for as long as you can, kind of reimagining what that looks like. So you know the work that goes into it, the intentionality, especially in the off-seasons, especially how you take care of your body, your mind. Balance on the court, off the court," Curry told the reporters.
In the post-match conference after the Lakers win against the Houston Rockets, LeBron did hint on his retirement plans and the NBA champ was quite cool with it. He sad, "But I'm in Year 19, and I'm not gonna do another 19, so I'm definitely not halfway in my career. I'm on the other side of the hill. So, we'll see where the game takes me. We'll see where my body takes me and my mind. As long as my mind stays fresh and my body stays with that, I can play the game."
Well, it's no surprise James has risen the standard for how long a player can extend their careers in the NBA because, at 37th, an age where most of the players retire, LeBron with 4 MVPs is still competing for his 5th one.
Also Read: "LeBron James is the best basketball player I've ever seen"- Marcus…