Chicago Bulls had a decent start this season. With 21 wins and 10 losses in their bag, they are at the second spot in the Eastern Conference standings, Brooklyn Nets leading the chart. It's Zach LaVine and DeMar DeRozan who has been consistent with their games making the Bulls wild enough for being one of the best teams in the division.
It is not unnoticed that Zach LaVine and DeMar DeRozan are arguably the greatest All-Star duo in the franchise after Michael Jordan and Scottie Pippen. Fans are comparing their duo to the legendary Michael Jordan and Scottie Pippen in response to their play against the Atlanta Hawks.
Also read: "Nah! just expecting him to play normal basketball lol"- Twitter bashes…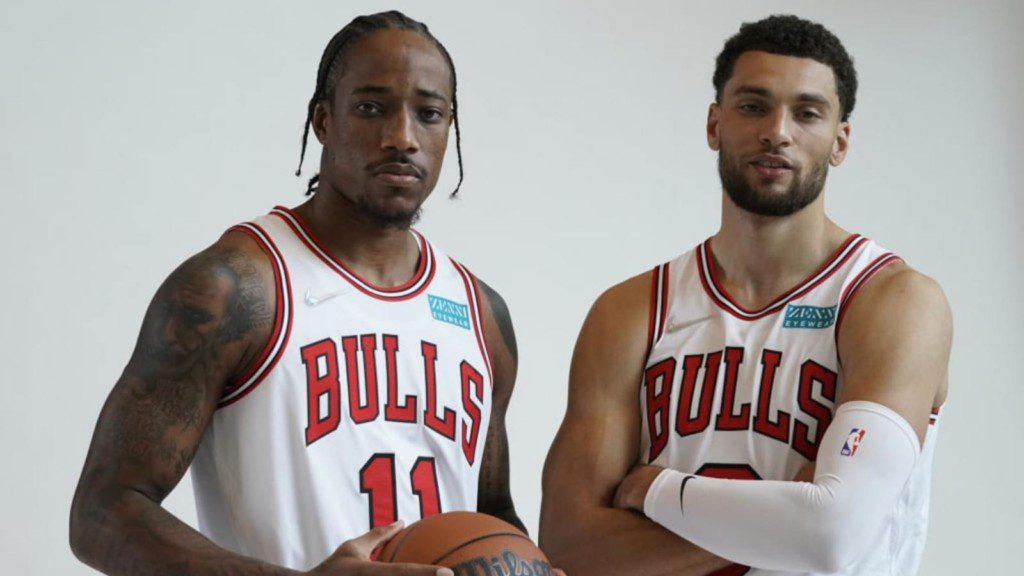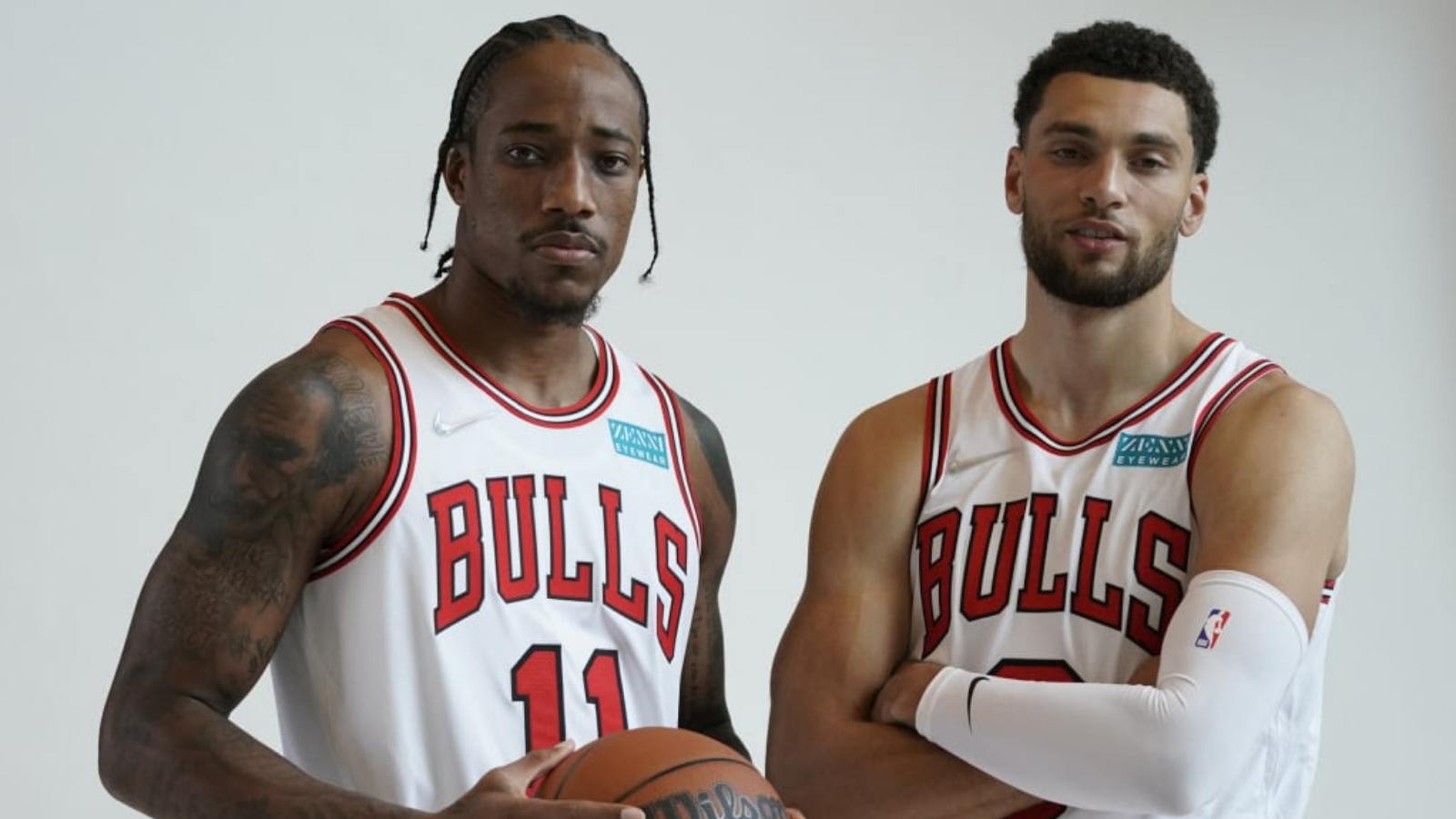 Monday night when the Chicago Bulls went against the Atlanta Hawks LaVine and DeRozan outshined everybody on the court. As the duo dropped 65 points combined in which Zach had 30 points of his own and DeMar had 35 points in the same. Zach had 9 assists and 4 rebounds while DeMar recorded 10 assists and 5 rebounds in a single game that pushed a double-digit victory over the Hawks.
Also read: "He crossed the line"- Fan escorted away after he continues trash…
The new dynamic duo of Zach LaVine and DeMar DeRozan is building up to that of Michael Jordan and Scottie Pippen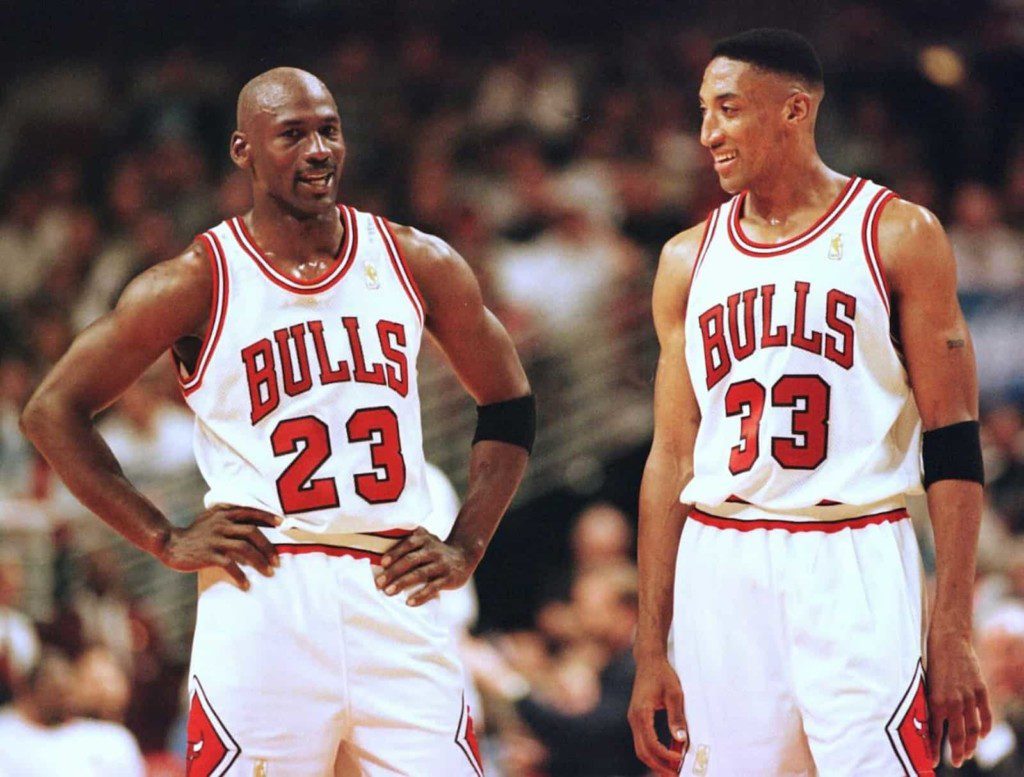 This is the first season that this duo is playing together and already they've established an impact that is being higher compared to that of Michael Jordan and Scottie Pippen. Back in the year 1990-91 NBA season, Michael Jordan and Scottie Pippen recorded one of their best stats as MJ scored 37 points, 9 assists, and 7 rebounds while Pippen dropped 35 points, 10 rebounds, and 9 assists.
Chicago Bulls won their first championship in the NBA against Magic Johnson and his team Los Angeles Lakers. Though the Bulls today are not that close to the championship trophy certainly they have some of the best players that are not on a verge of giving up at any cost.
Twitter heavily reacted to the same.
Once critics claimed that Bulls' decision of acquiring DeMar DeRozan is pathetic and that he's is a misfit in the line-up. Many of them even doubted Zach LaVine for his misfit in the All-Star list of the 2021 NBA season.
But now following the game they are proposing to the fans it's a big slap to the haters as DeRozan and LaVine are ranking among one of the top ten offensive and defensive plays this season. It would be pretty interesting to see if they can cross the record of the legendry duo of Michael Jordan and Scottie Pippen and set their own in the future.
Also read: Christian Wood nailed a fan with an errant pass