Joel Embiid, the Philadelphia 76ers' superstar center, has been sidelined since March 20th with right calf tightness. He sat out the 76ers' Monday night loss to the Denver Nuggets and is now listed as questionable for their upcoming game against the Dallas Mavericks. While Embiid's injury appears to be serious enough to keep him off the court, the 76ers are hoping for his return as they look to end a three-game losing streak.
The MVP candidate has missed 14 games this season due to injury, leaving some questions as to whether he can still win the award. Only one player in NBA history, Bill Walton in 1977-78, has won the MVP title while missing as many games as Embiid has this season.
With the 76ers currently sitting comfortably in the top four of the Eastern Conference standings, they are eager to get their superstar center back on the court to lead them to victory and secure their position in the playoffs.
Also Read: "He's going to hurt them" – LeBron James' return to COST Lakers playoff spot, claims NBA analyst
Is Joel Embiid playing tonight?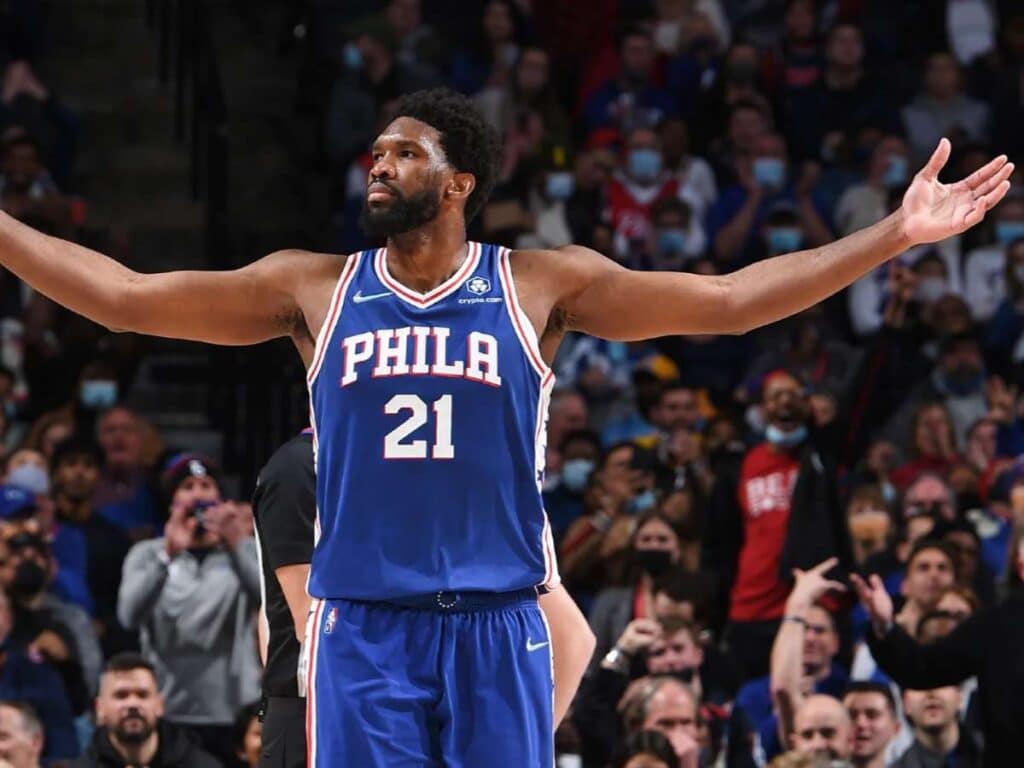 As of now, it is unclear whether Joel Embiid will play in the Philadelphia 76ers' upcoming game against the Dallas Mavericks. The superstar center has been dealing with right calf tightness since March 20th, and he was given the night off in the 76ers' last game against the Denver Nuggets. Despite his absence, Philadelphia remains a lock for a top-four seed in the Eastern Conference, sitting 6.5 games ahead of the fifth-place New York Knicks.
Embiid's status for the Mavericks game remains uncertain, with 76ers head coach Doc Rivers refusing to give any details about his star player's injury. Embiid did not reportedly join the team's practice ahead of the game, but he may push for a chance to play given how tight the MVP race has been. Despite the potential for Embiid's return, the 76ers will have to rely on their other weapons, including James Harden and Tobias Harris, to get back on track after losing four of their past five games.
Related: Unbelievable stat suggests Joel Embiid has already lost MVP award to Nikola Jokic or Giannis Antetokounmpo
Where does Joel Embiid play?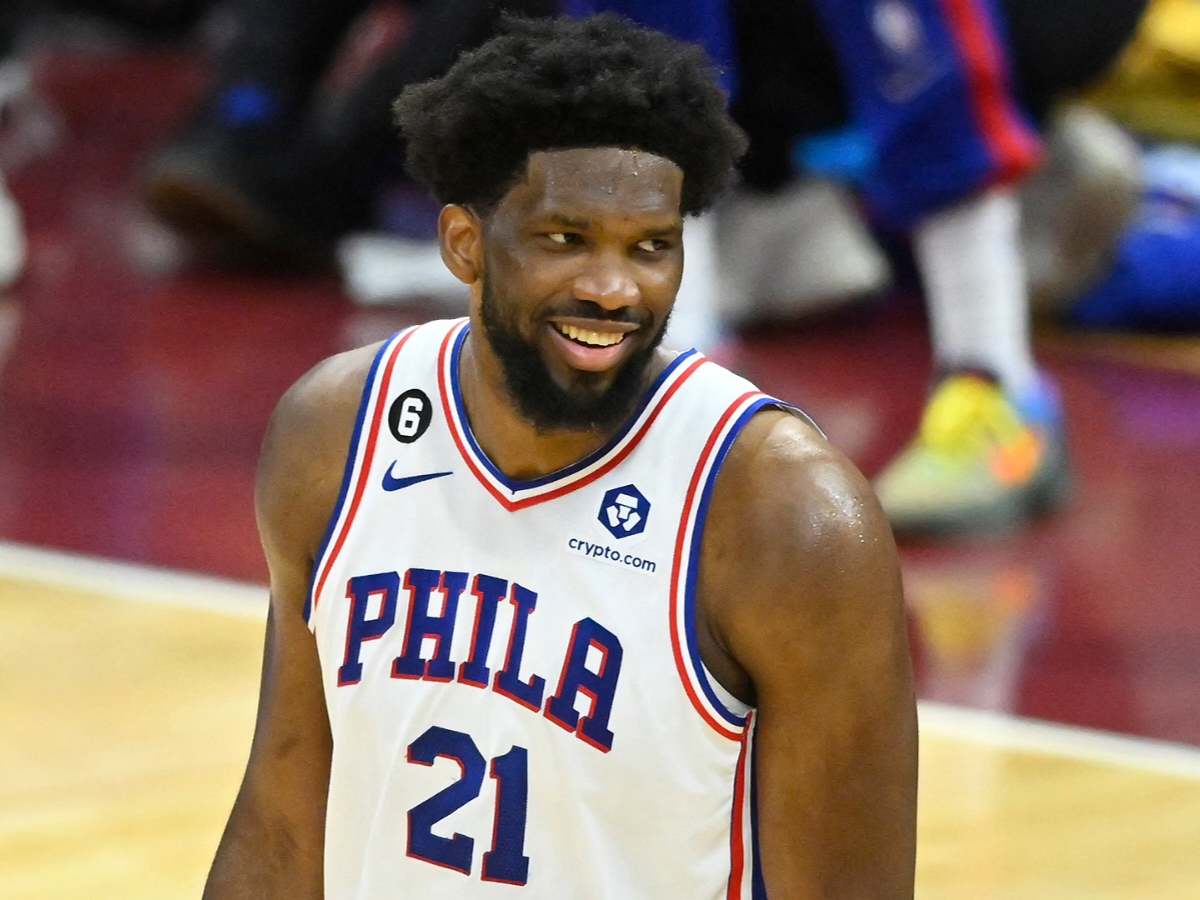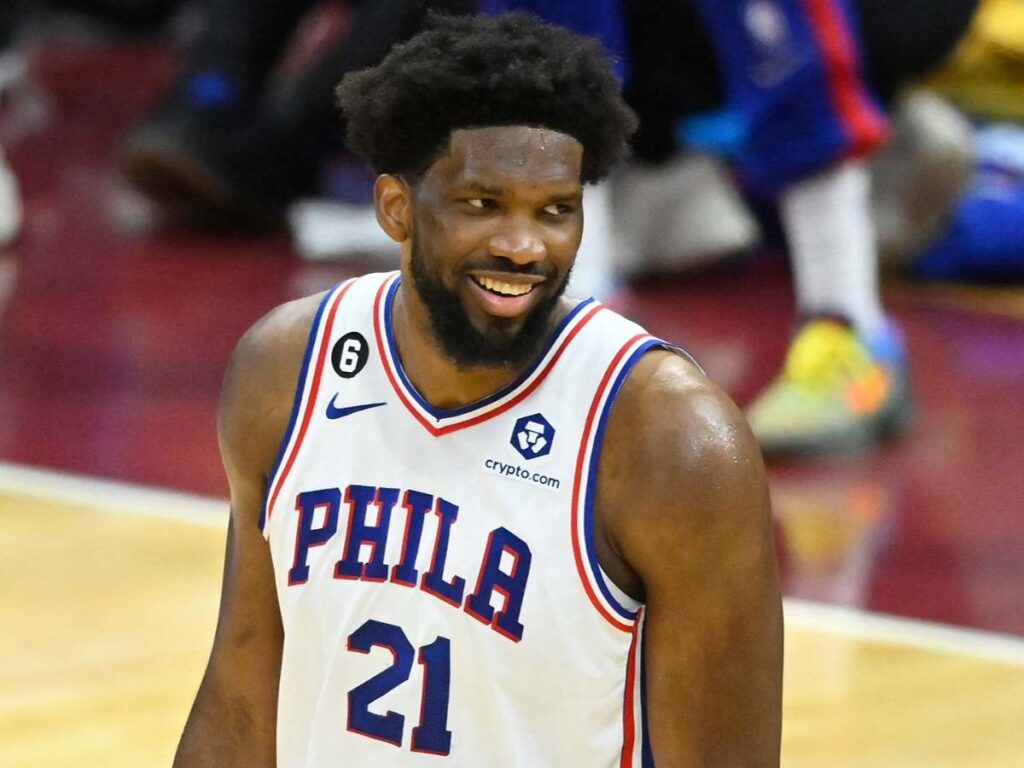 Joel Embiid is a dominant 7'0″ center for the Philadelphia 76ers known for his exceptional scoring and defensive abilities. His offensive game includes a deadly mid-range jump shot, impressive post moves, and a soft touch around the basket. Embiid's imposing size and strength make him a formidable presence in the paint, where he is able to grab rebounds and block shots at an elite level.
He is also a skilled passer and has shown the ability to create for his teammates. Despite dealing with some injury setbacks throughout his career, Embiid has established himself as one of the top players in the league and a leading candidate for the MVP award. His talent and tenacity make him a force to be reckoned with on the court and a key player for the 76ers.
Also Read: "You cannot sit out!" Kendrick Perkins ACCUSES Joel Embiid of 'ducking' Nikola Jokic after the 76ers star misses the Nuggets game