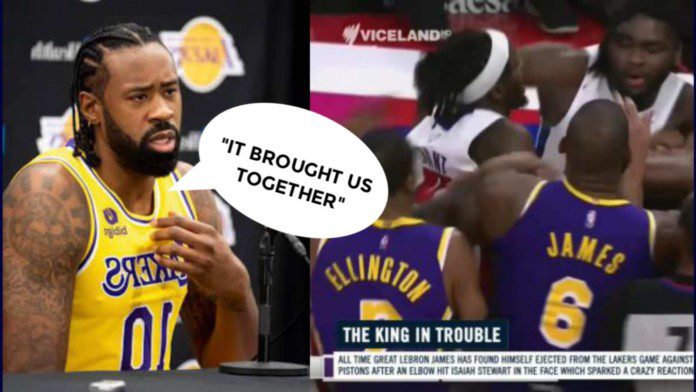 A lot transpired between Lakers' superstar LeBron James and Pistons' Isaiah Steward in yesterday's match. Both the players initially were trying to dominate each other during a box out but ended up in a bloody scuffle that got stretched for minutes.
Steward's reaction is what has shocked everyone because injuries are an inexorable part of playing sports. They come at any time and in any situation.
LeBron James' arm hit Steward's right upper eye resulting in cutting open the skin. But Steward showed a totally barbaric side of him. He had bloodlust eyes when he started his whole retaliation ruckus against James.
The whole situation ensued with LeBron James receiving an ejection, Russell Westbrook a technical for escalating things, and Isaiah Steward with stitches on his upper eye. The seriousness of Steward's actions on the court is still to be judged and the punishment is yet to be given.
DeAndre Jordan loves it that Lakers stood for LeBron James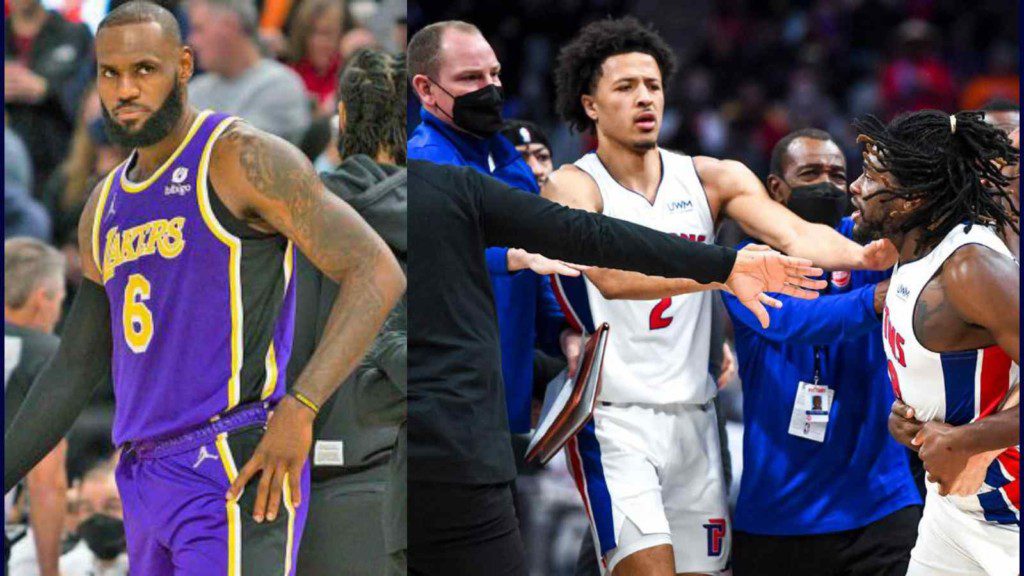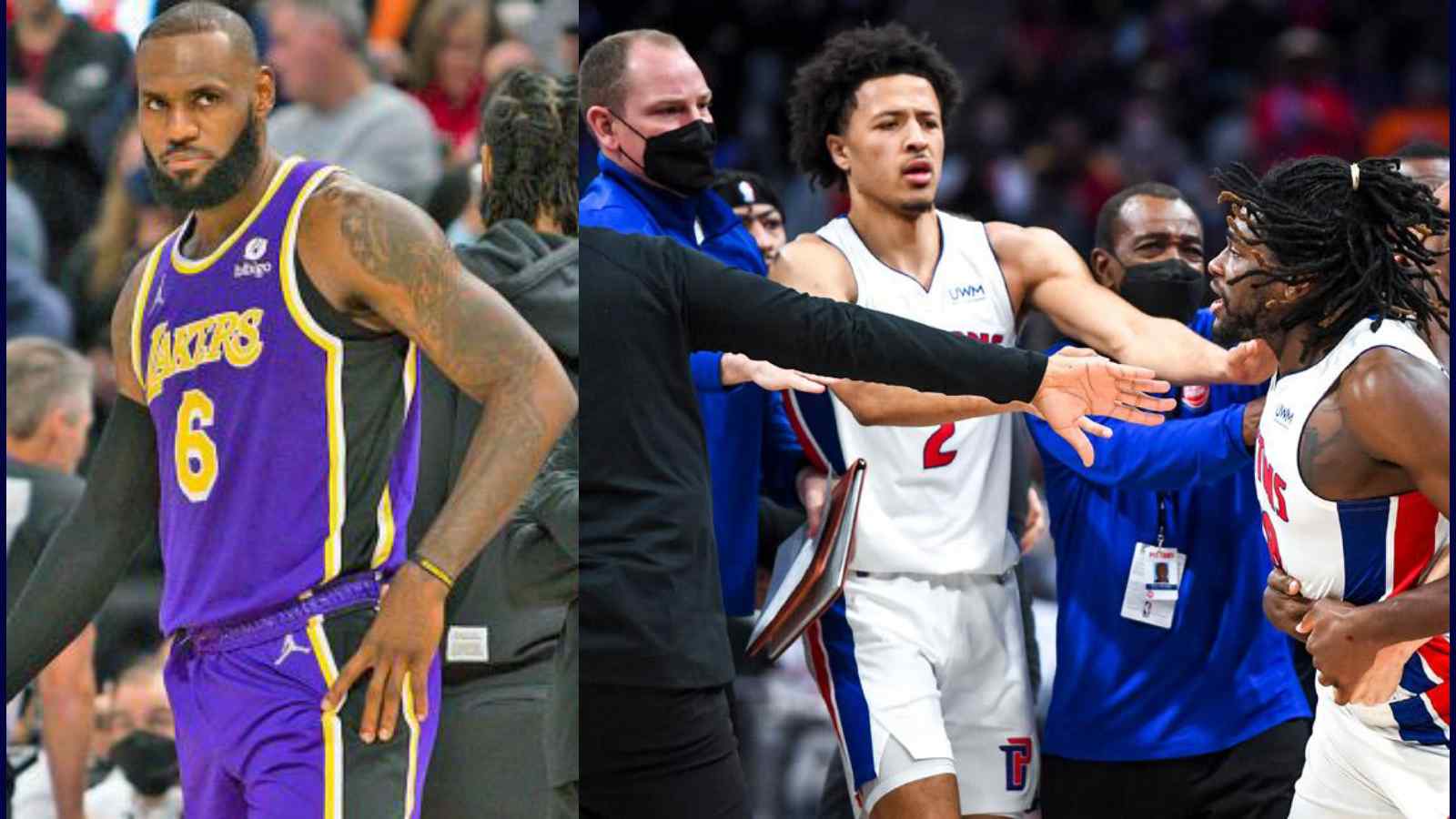 A lot of debate has been ongoing on different social media platforms regarding whatever happened with the teams but DeAndre Jordan had a totally distinct line of perception.
Jordan in his post-match conference interview told that reporters that how the team came as together when met with a crisis. This type of behavior only promotes unity and brotherhood.
"The altercation, it could have done two things: It could have made us unravel. Or it could have brought us together, and I think it did just that. It brought us together," said Jordan.
He continues to add, "We were down, we could have easily folded, let go of the rope, but we didn't. We continued to fight, and we knew, obviously, with LeBron out we had to all step it up even more."
Even Lakers Head Coach Frank Vogel believes that this win against the Pistons could turn the tables for the unbalanced LA Lakers.
"To me, it's one of those things that can change the momentum of your season. To see guys rally around a teammate that just got ejected like that in a strange circumstance. Played with incredible guts," said Vogel.
The Lakers will continue their 5 game road trip and will square off against the New York Knicks at Maddison Square on Tuesday.
Also read: "LeBron James is not a bad person"-Anthony Davis on the altercation…